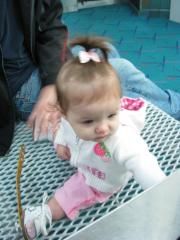 Putting her shoes back on in the airport
First time on an airplane!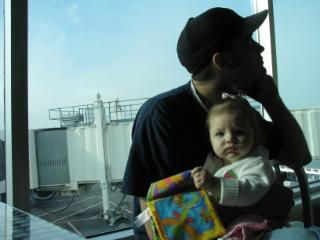 Just waiting for the next flight.
meeting Nana's dog Muffin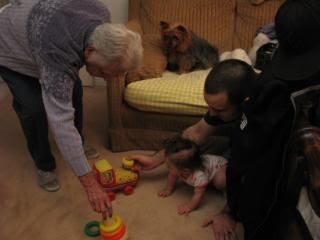 Old toys to play with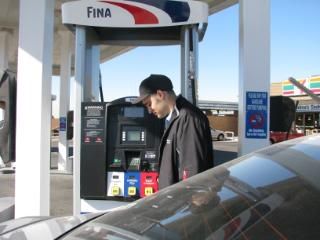 Dad getting gas.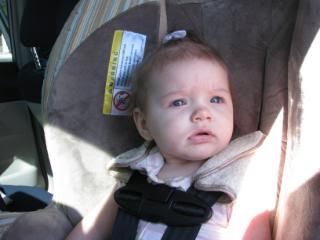 In her carseat
Chilling in the papasan at grandma's office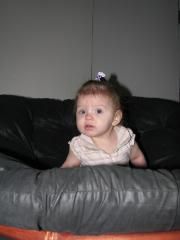 "what?"
Playing in the office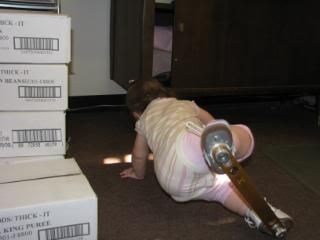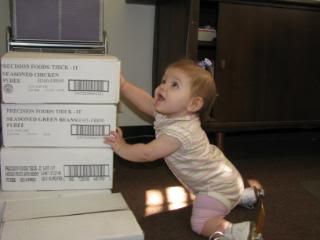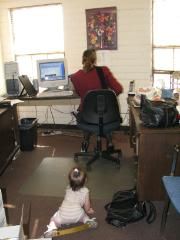 "I'm an elf!"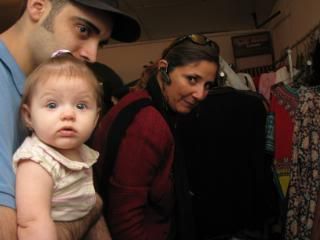 Hanging with grandma at the costume shop/bookstore.