They came up for Spring break and we had so much fun! Charlotte loved having them here!
Arriving at the Airport: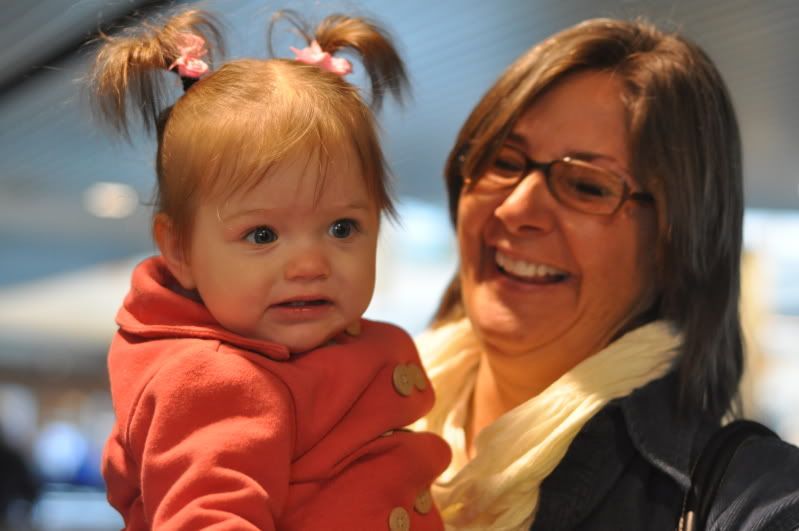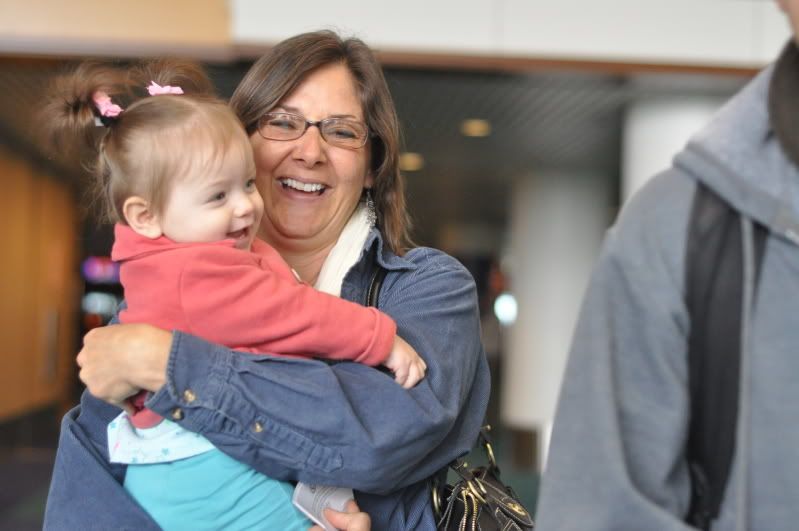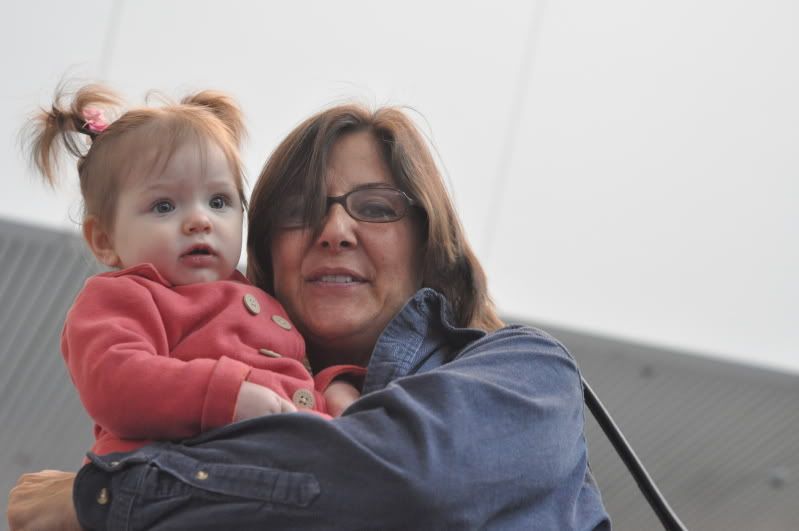 The next day we went to the Japanese Gardens:
Waiting for the bus that takes you to the entrance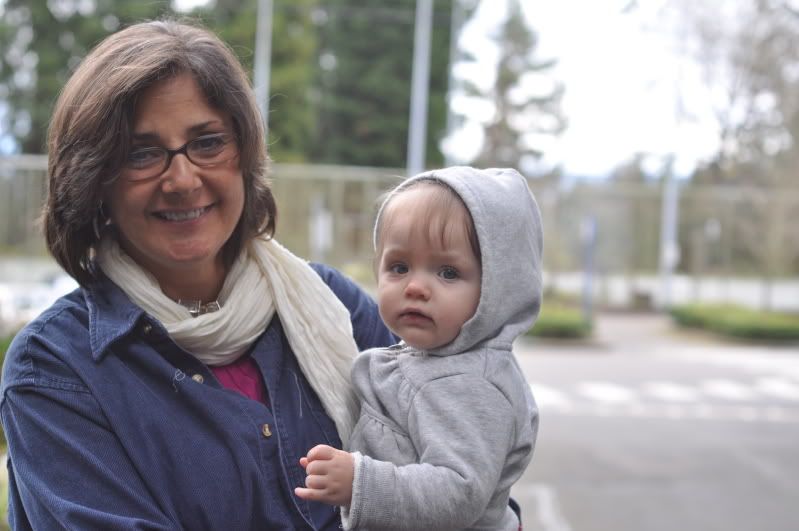 Close up!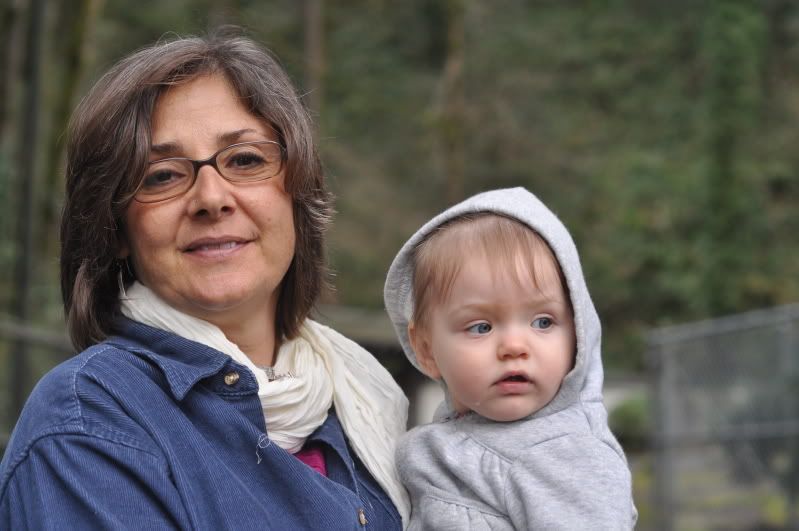 Kiss!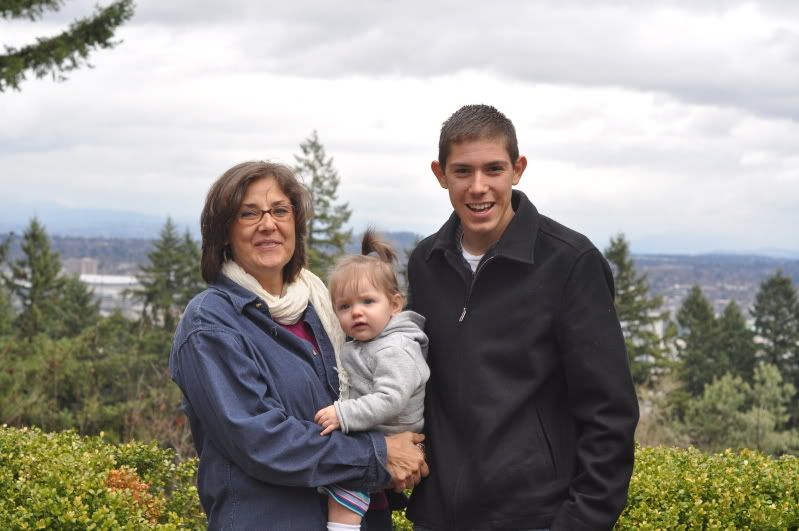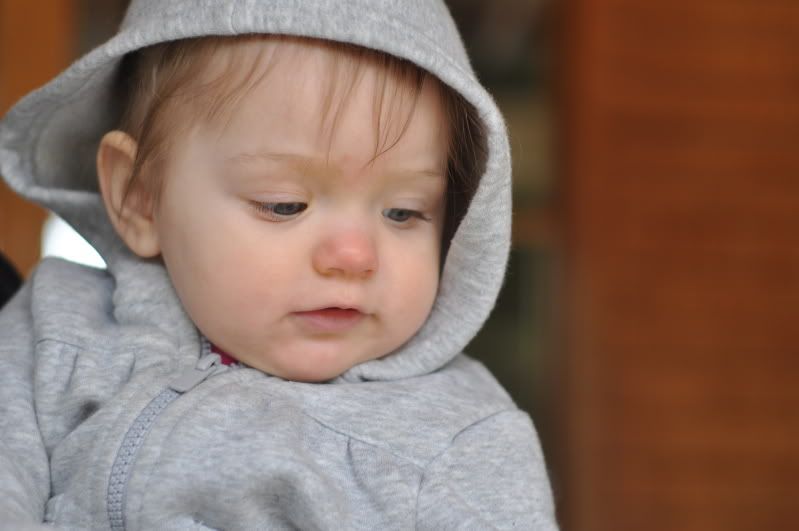 A part of the garden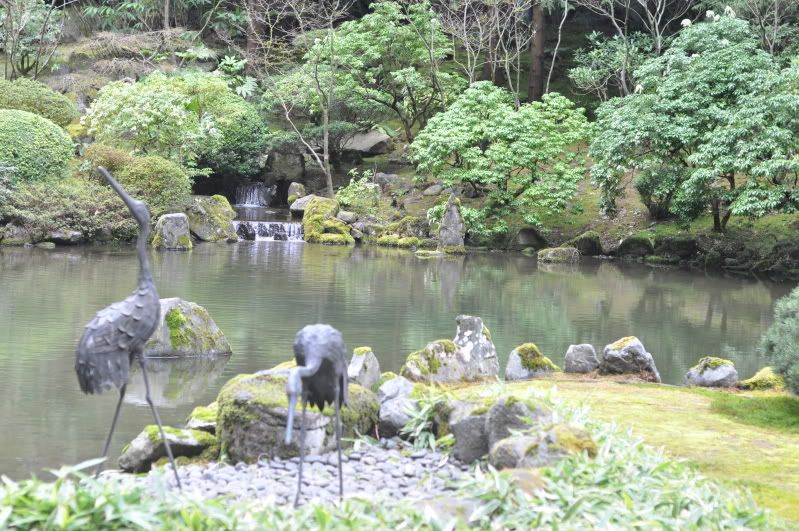 Paul taking a picture

Virginia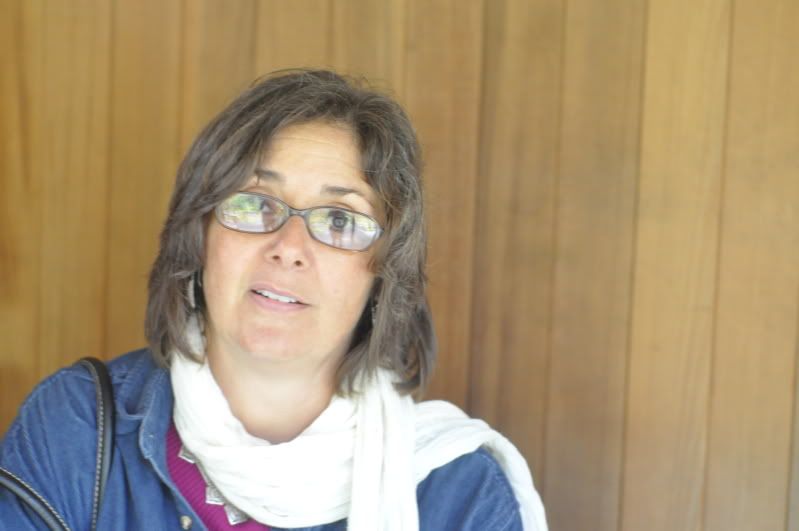 Paul

Sitting on her own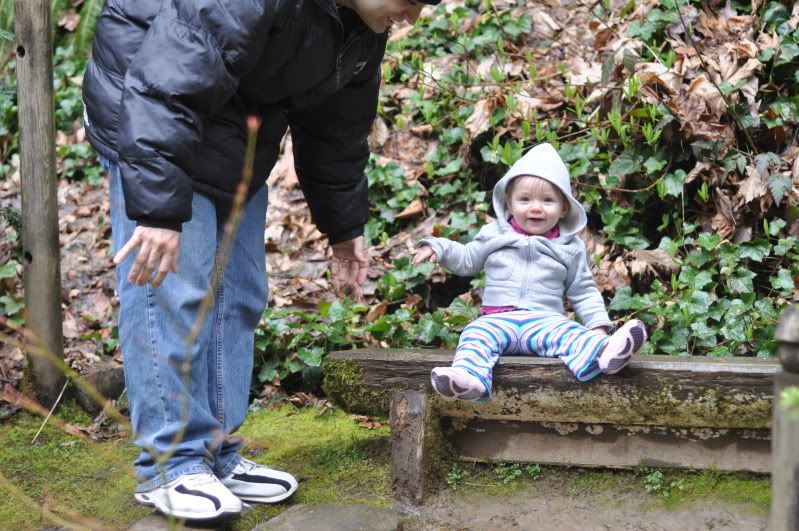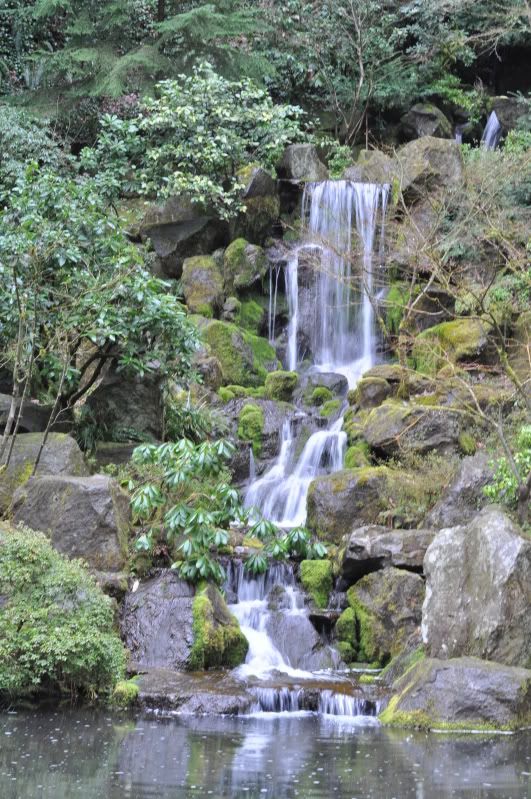 Everyone looking at Charlotte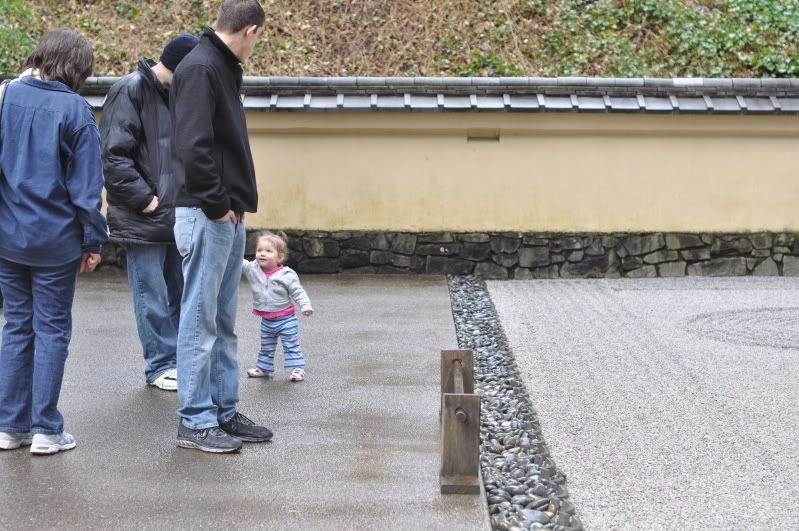 After the Japanese Garden we went to lunch at The Roadhouse. They wanted something local, and this place is pretty local! It was so yummy.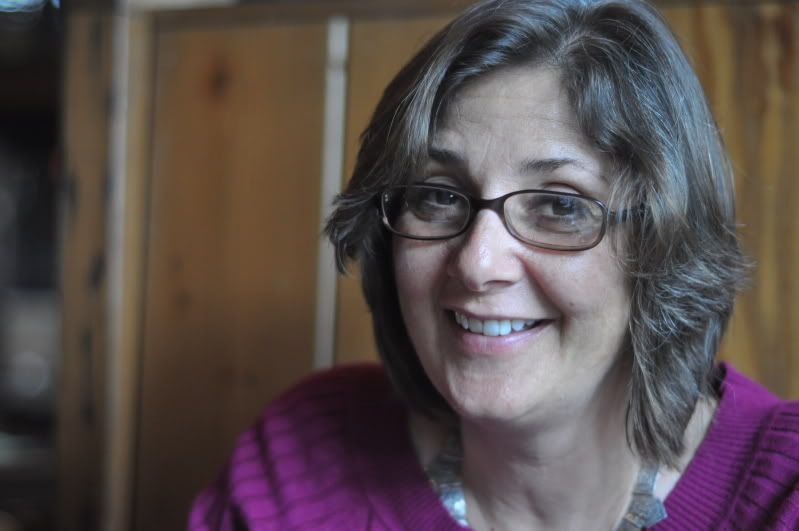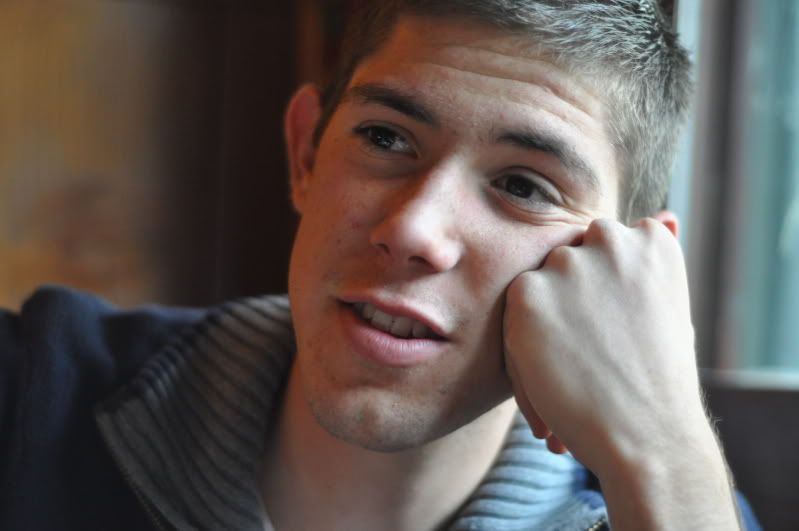 We have lots more pictures that we will post soon!