We spent Christmas at my parent's house (Jennifer's parents). We got there Christmas eve after driving in tons of snow to discover that the power was out! It actually was out until the day after Christmas. So, we had no power to cook all of the yummy Christmas food! Eventually we resorted to cooking the ham on the grill and the green bean casserole on the wood burning stove. It tasted great anyways! We had fun, even with out electricity. Hope everyone else had as great a Christmas as we had! Happy Holidays!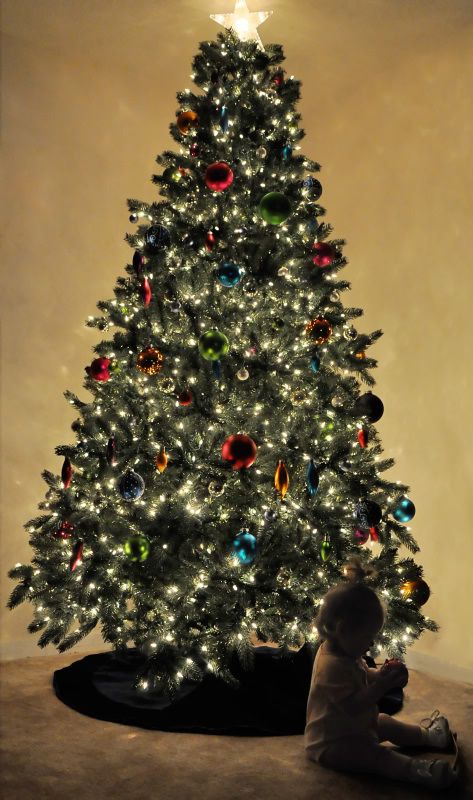 Our tree!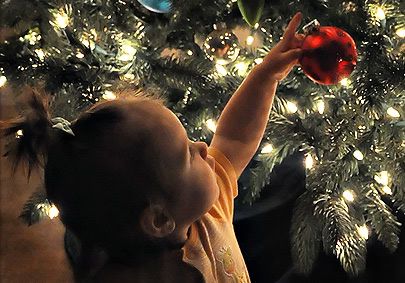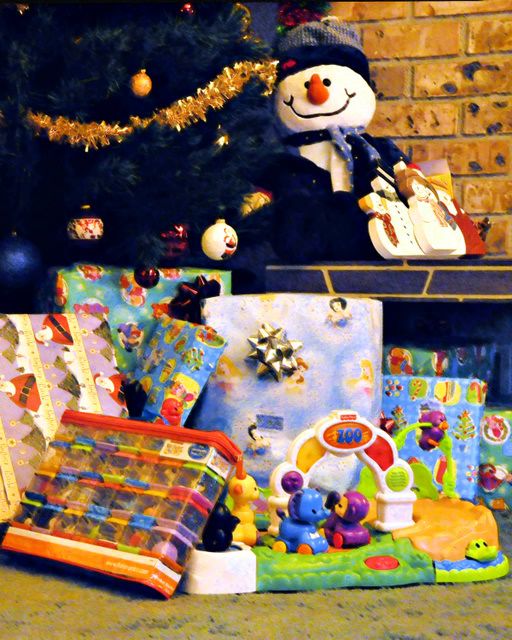 Tree at the Brandner's after Santa visited!
"Why am I awake so early??! What the heck is going on?"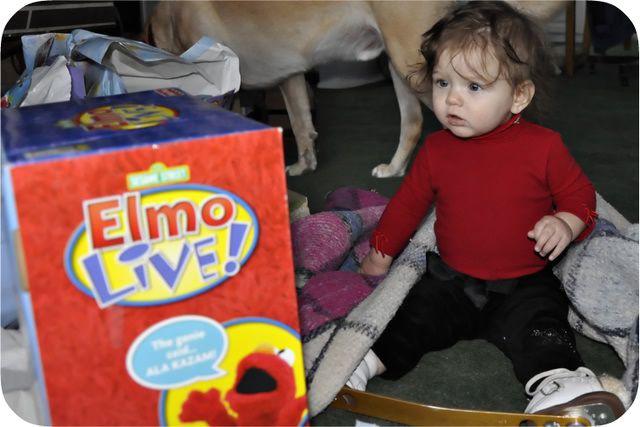 She has been eying Elmo in the store for months. Thanks grandparents!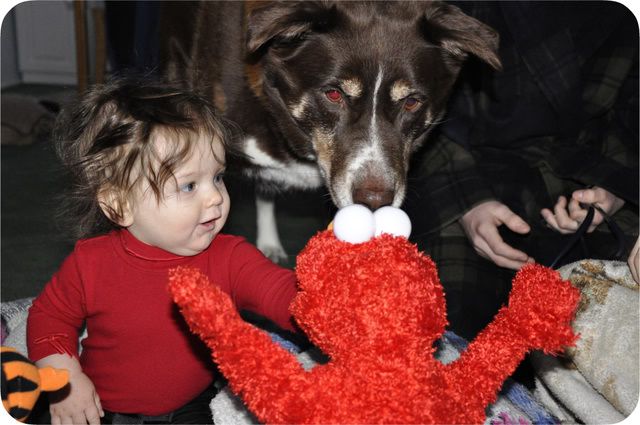 Sampson likes Elmo too.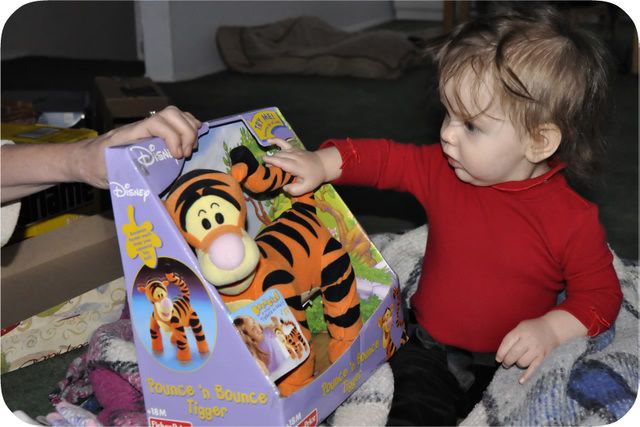 Tigger bounces!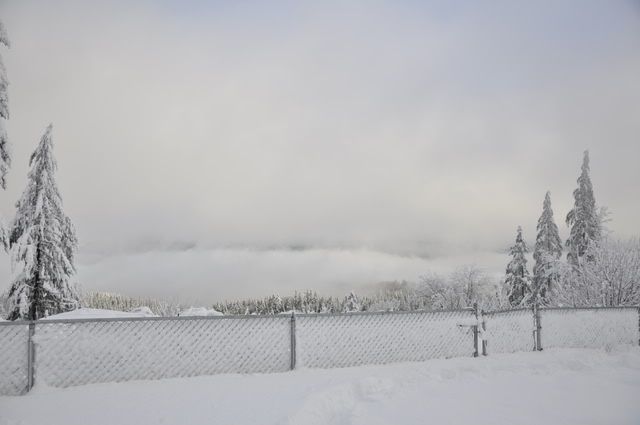 There was so much snow! About two feet? Maybe more? Tons of it everywhere!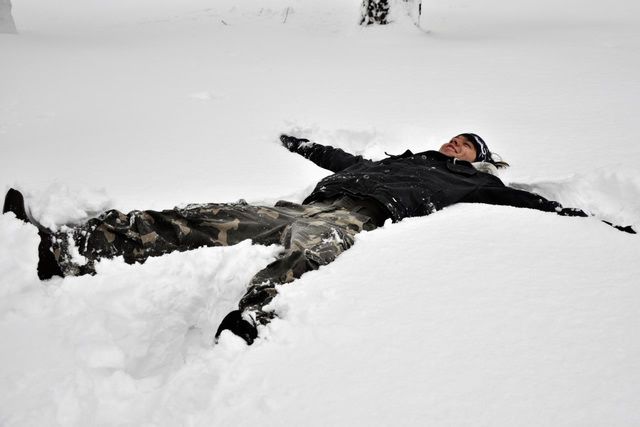 Matthew making a snow angel.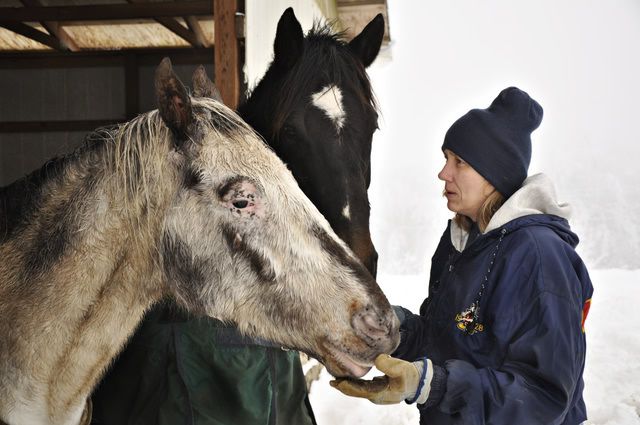 Grandma Brandner with her horses.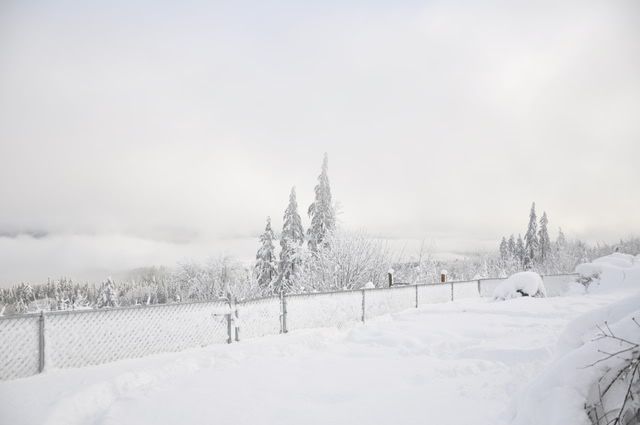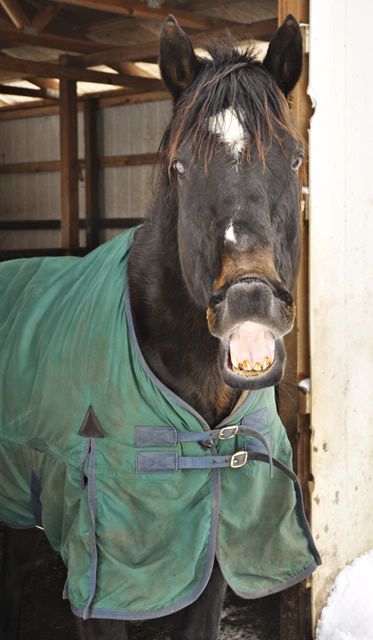 Silly horse!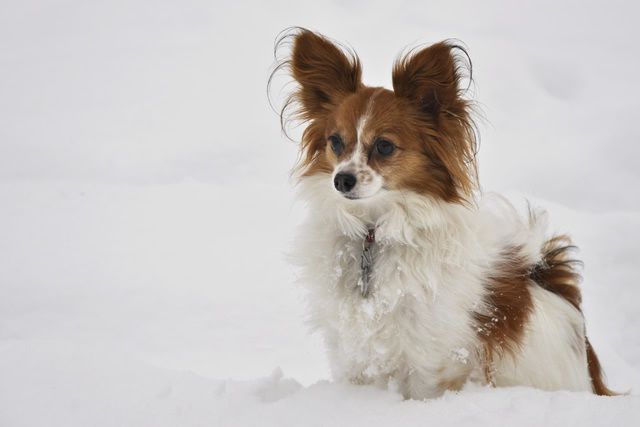 Blaze.
Ben in the bushes.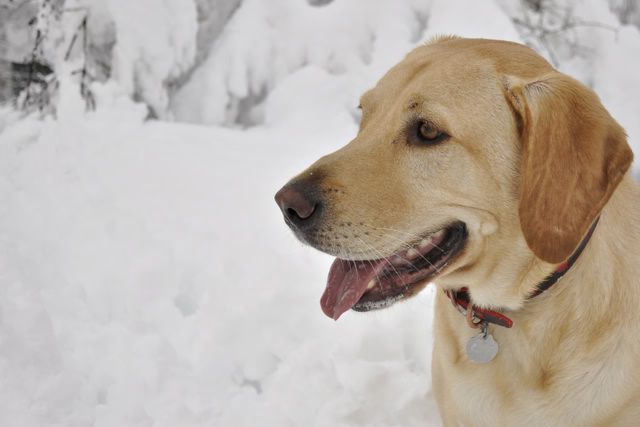 Ozzy.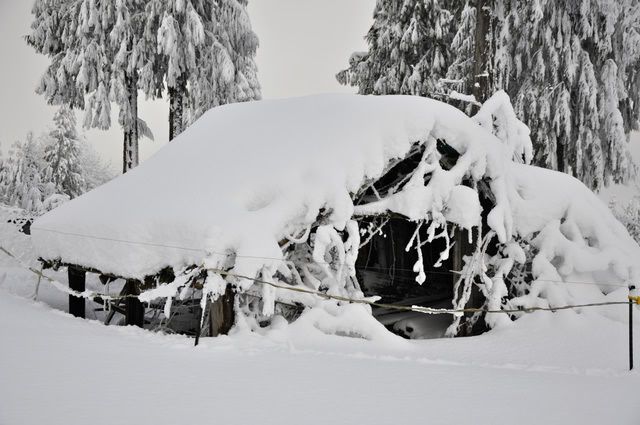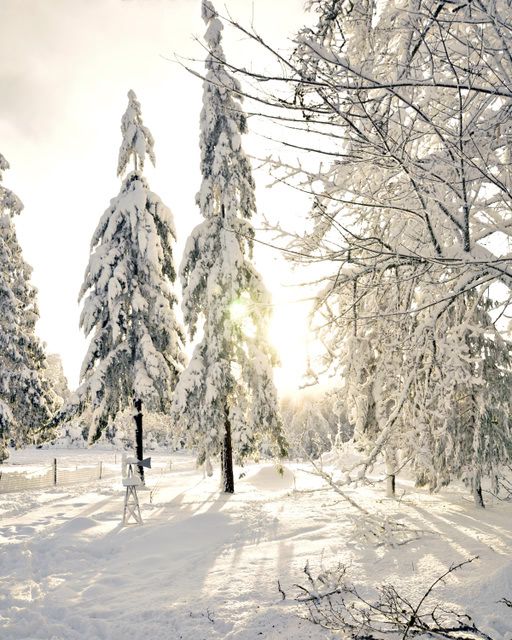 The sun peaking through the trees.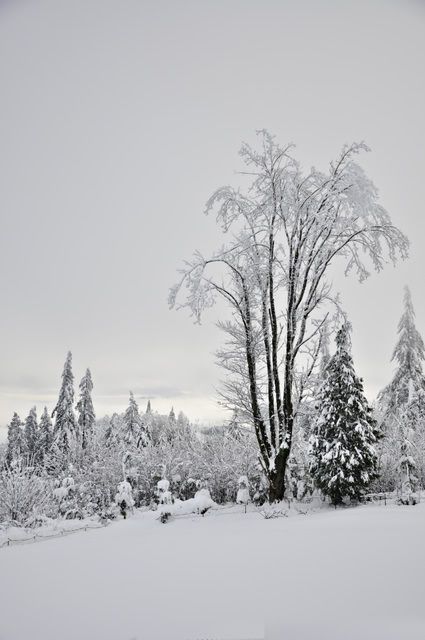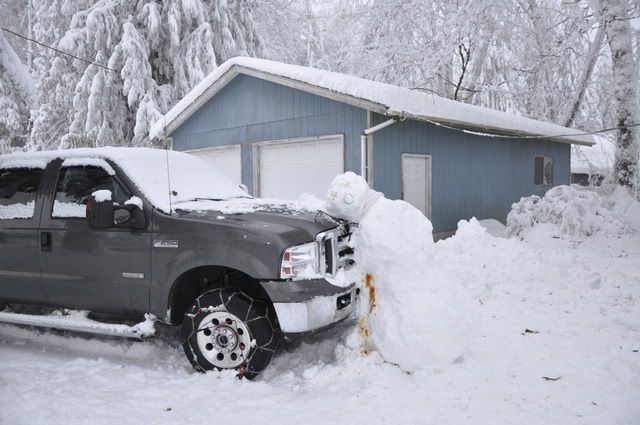 Mario, Matthew, and Nathan made a snowman. poor guy got hit by the truck!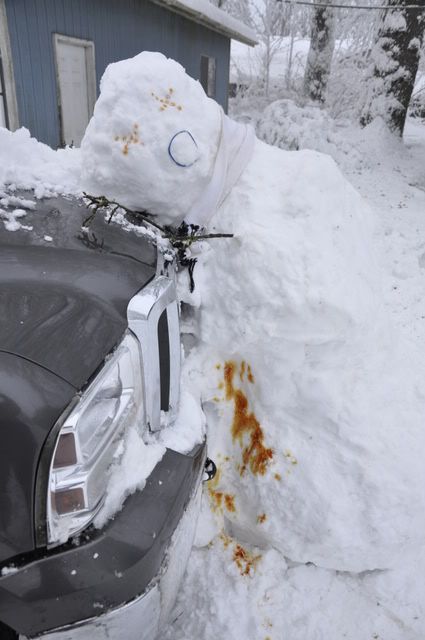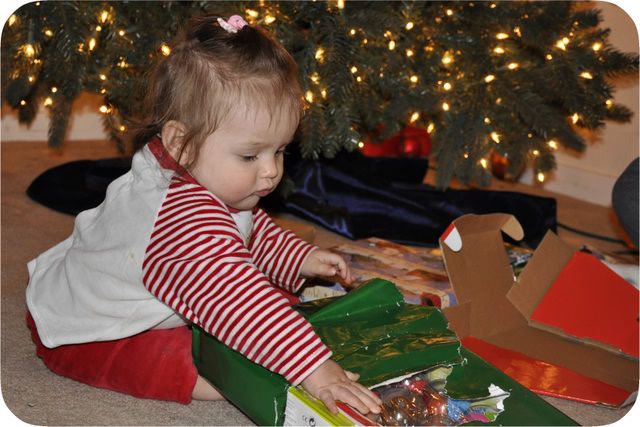 Back home with electricity! Charlotte unwrapping presents.
Some of her new toys!