We don't get snow too often here, so this was fun. This was Charlotte's first snow! Tons of pictures in this post!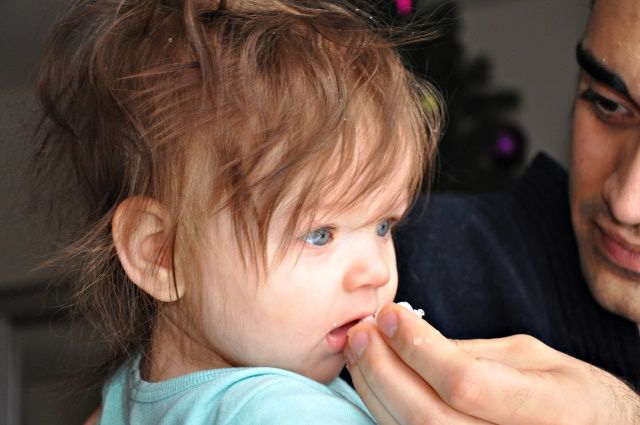 Let's try some snow...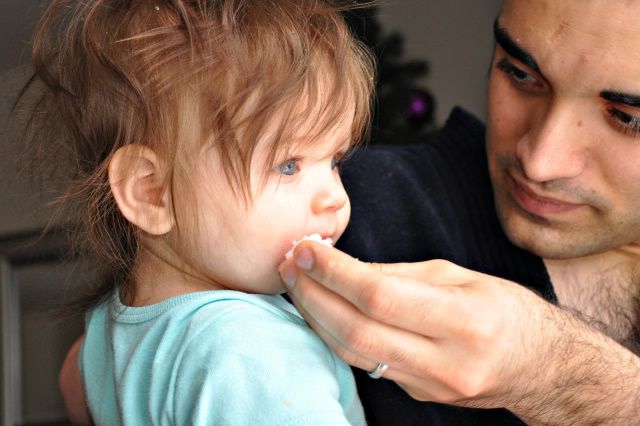 hhhmmm....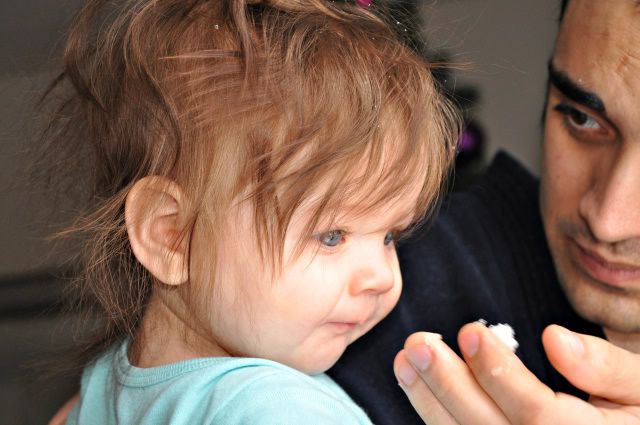 not bad.
The kitties and the dog check out the crazy weather.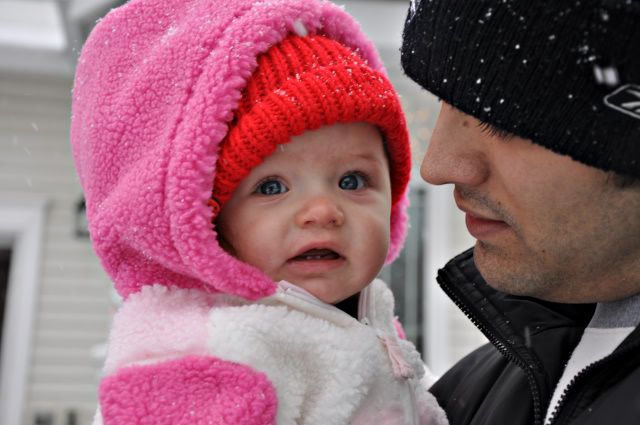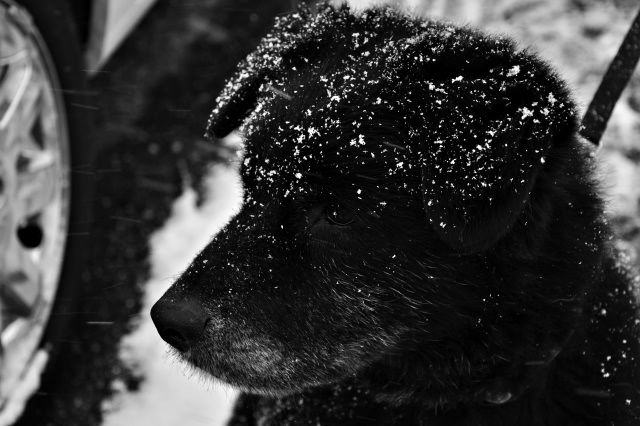 Ben loves being out in the snow.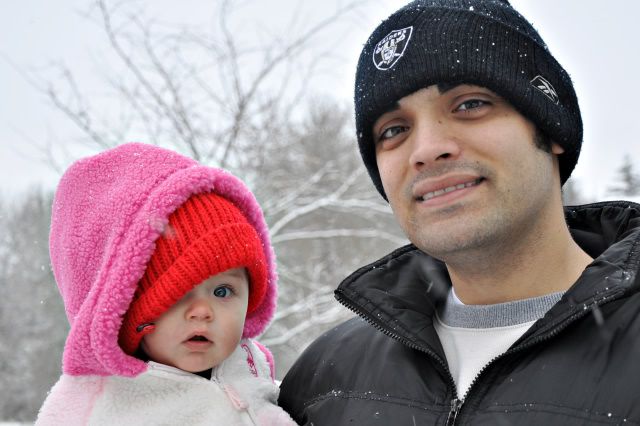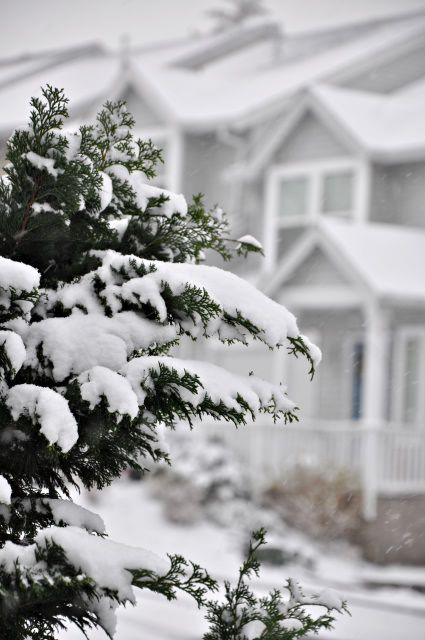 Tree covered with a blanket of snow.
bamboo covered in snow.
Snowy tree.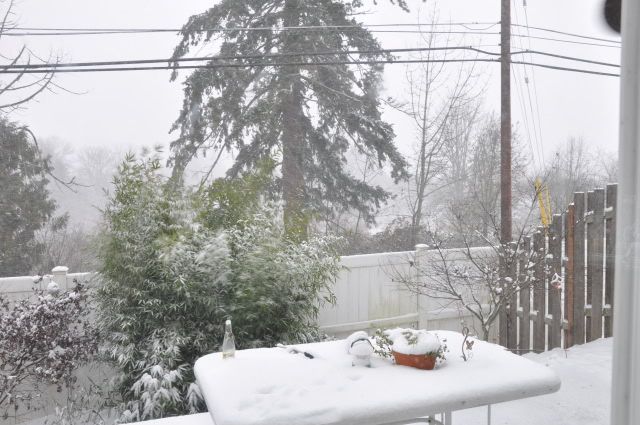 Our backyard.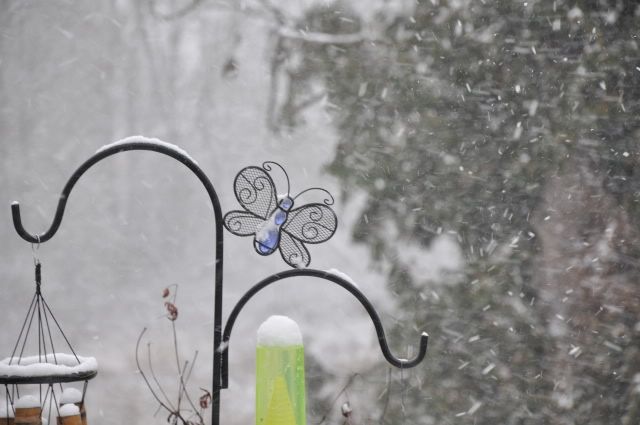 Snow falling.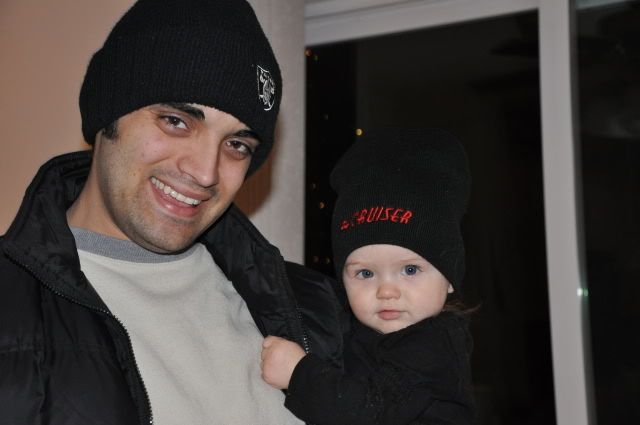 They match!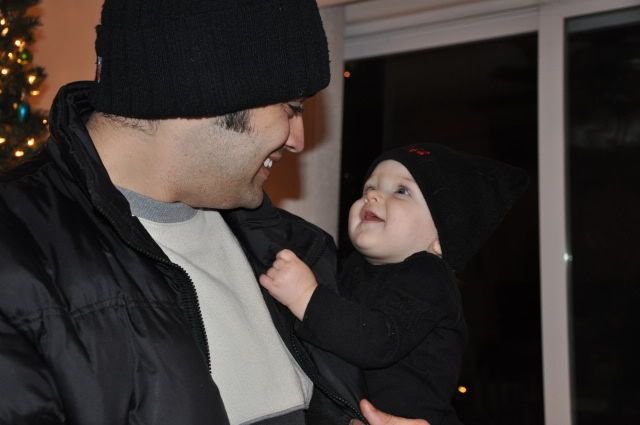 "look at your hat daddy!"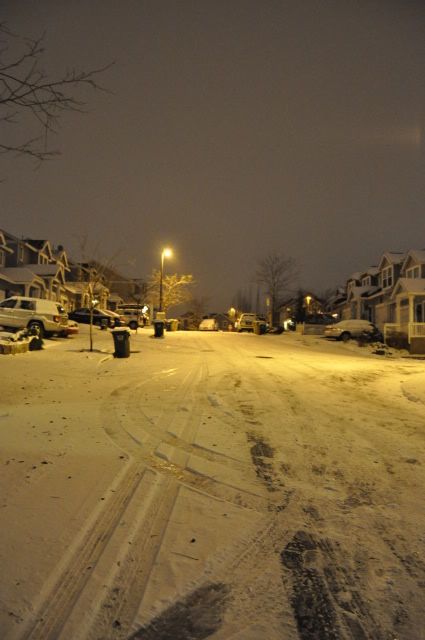 Our street.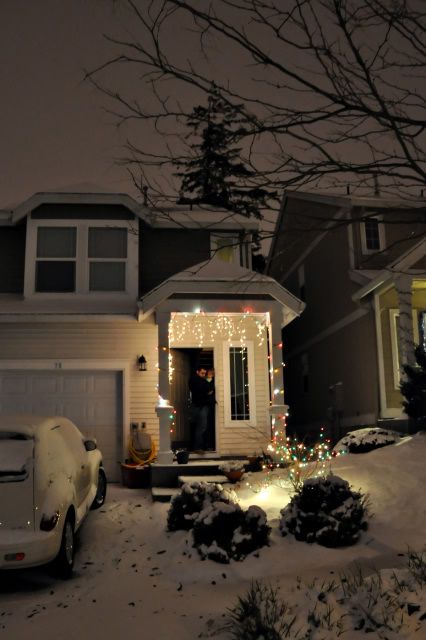 Our house with snow and lights!
Here are some pictures from the last week or so: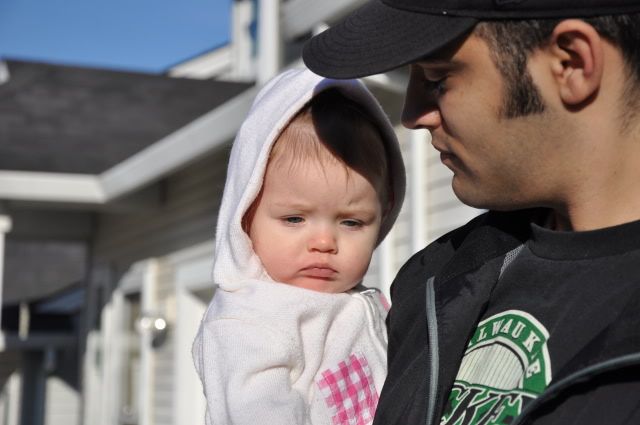 bright, chilly day.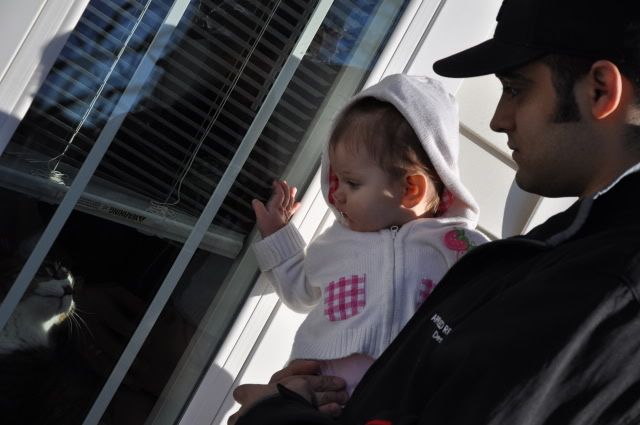 "Oh hey kitty".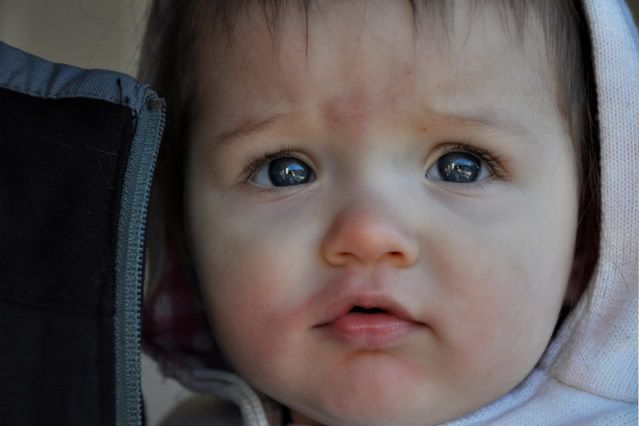 Beautiful eyes!
Just one of my favorite recent pictures.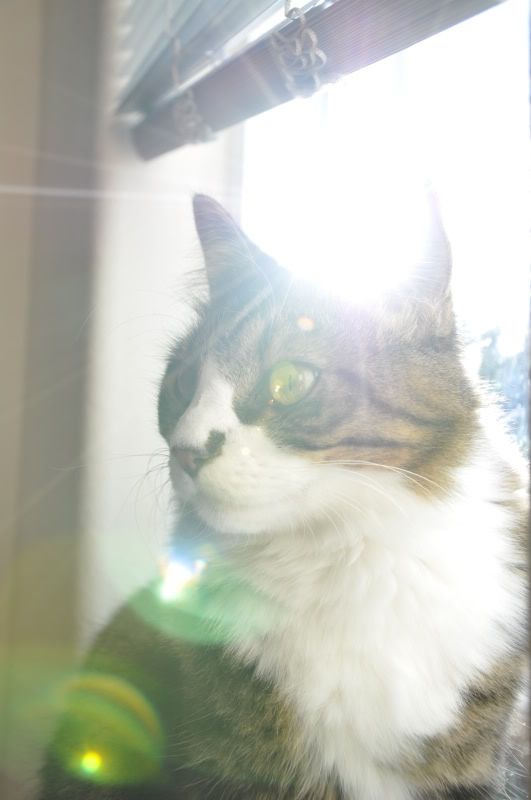 Isabelle sitting in the window.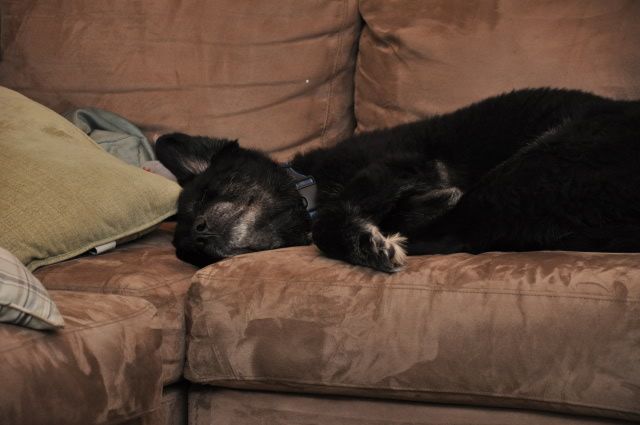 Ben sleeping on the couch.
Check out those teeth!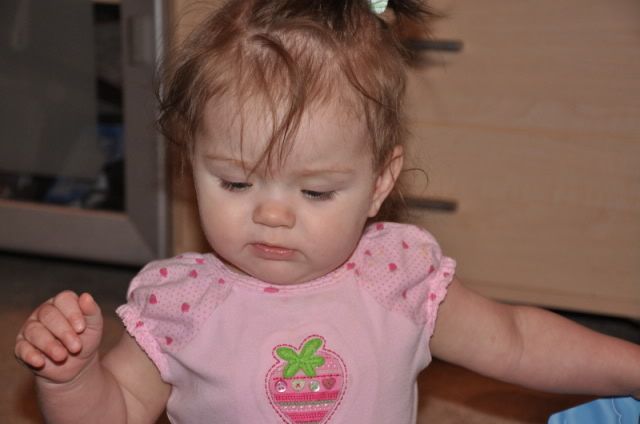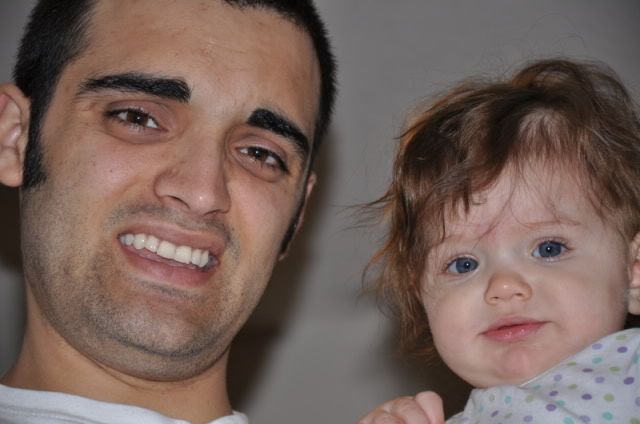 Both making silly faces.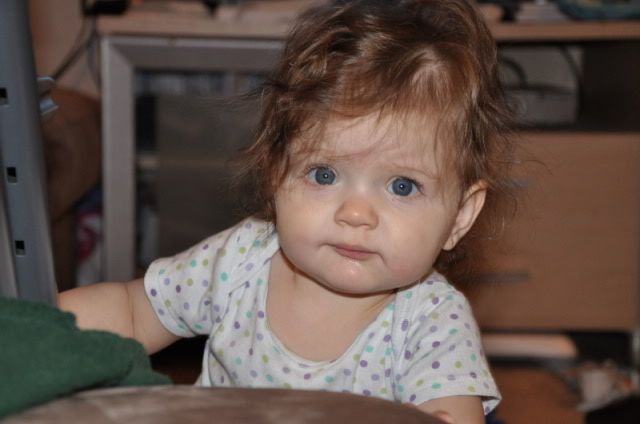 "oh hey mom".