We ran a lot of errands today! It started off as a nice, sunny day... but ended up being cloudy and rainy. Weird.
Anyways, amongst our errands we stopped by Fred Meyer hoping to find the third season of the Office. They were out. BUT, they were doing construction and I got this neat picture: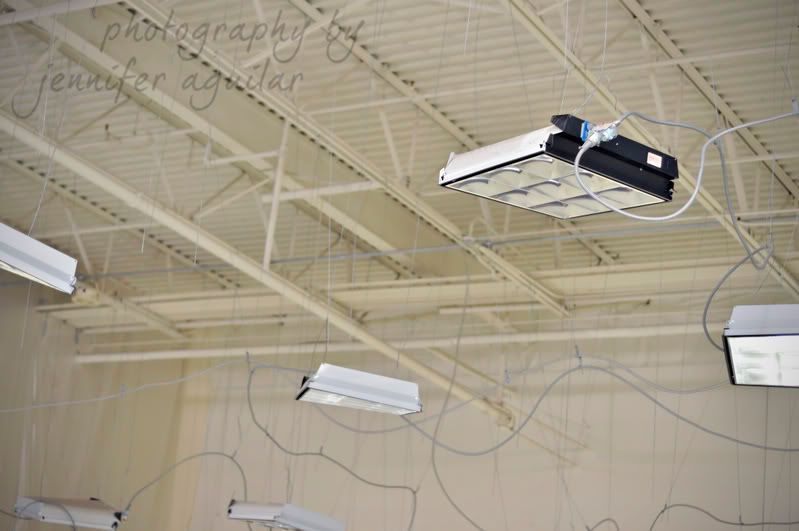 I don't know if you are allowed to take pictures in the store, but the lights looked so different just hanging there like that, so I took it.