I cannot believe my little baby is now a one year old little toddler. This year just flew by for us! It was amazing to watch her grow and change through these last twelve months. Can't wait to see what the next twelve months bring!
We had Charlotte's first birthday party on her actual birthday - the 8th of April. We had a great time! It was cupcake themed.
The balloons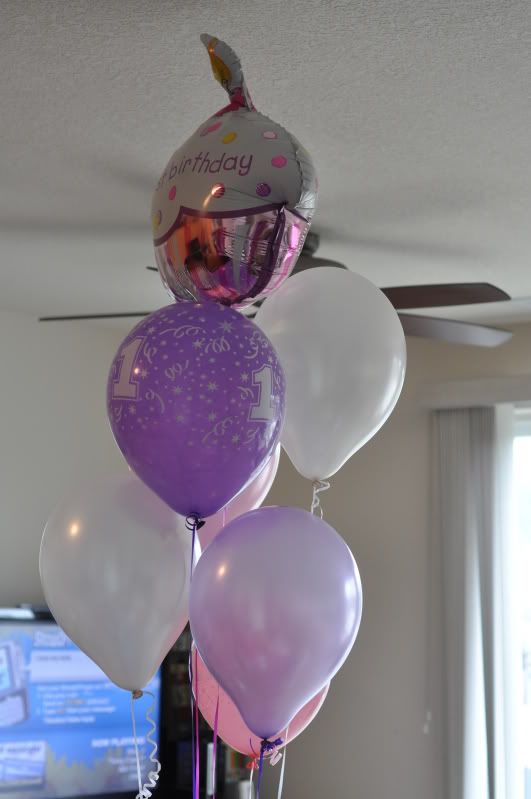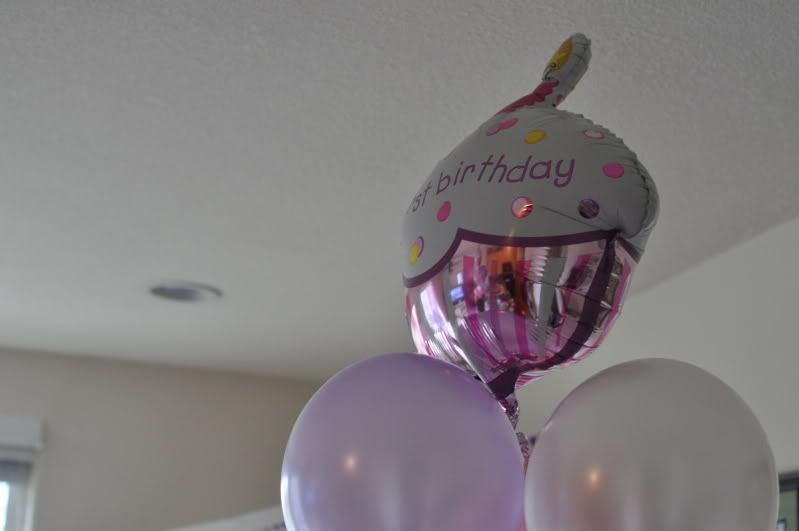 Party food with home made dips

Cupcakes and Charlotte's BIG Birthday cupcake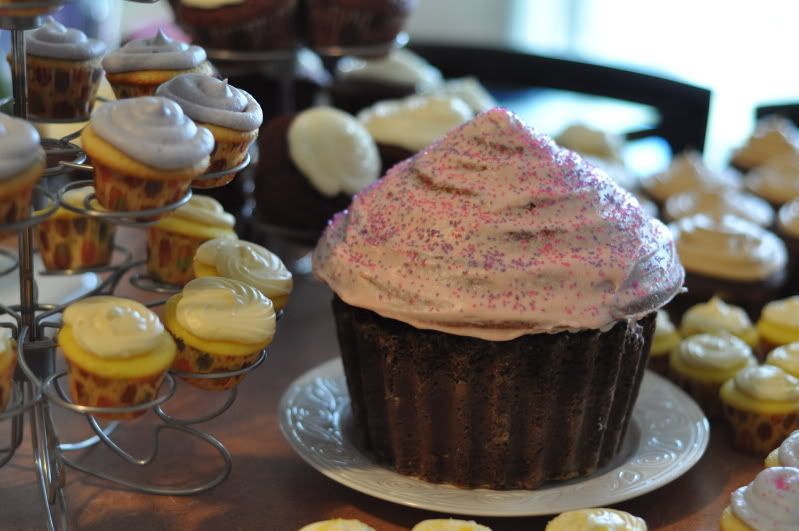 Such a big girl now

Happy First Birthday!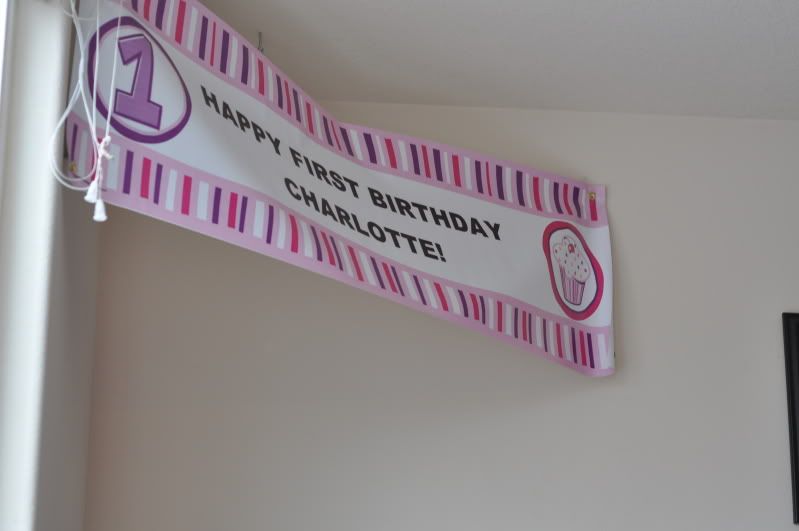 Uncle Matthew

Amanda and grandma Brandner hang out with Charlotte and checking out her cute shirt. Yes, her hair was already a mess. It's hopeless.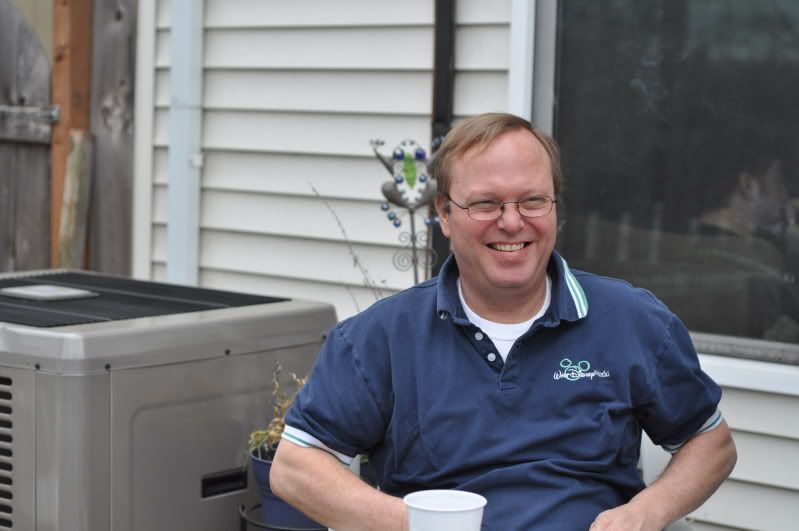 Mario and Jo hanging out outside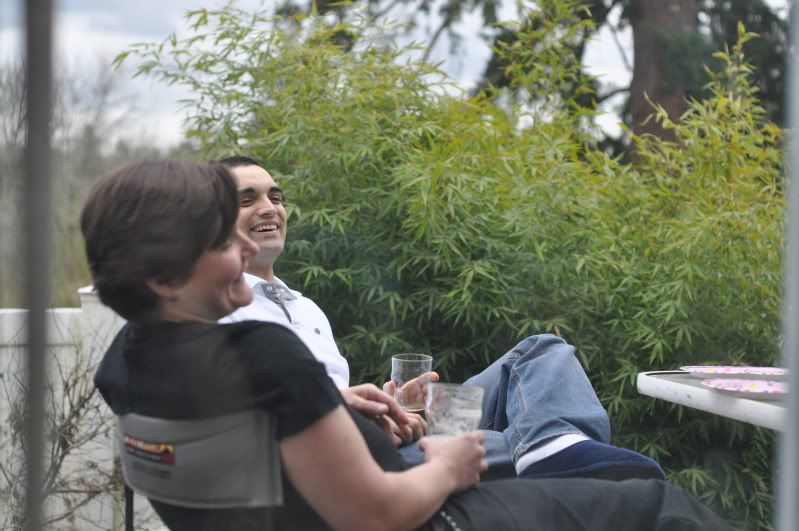 Yes, we had a keg (Thanks for buying Jo!). Hey it's Mario we are talking about. He had to celebrate in style! :)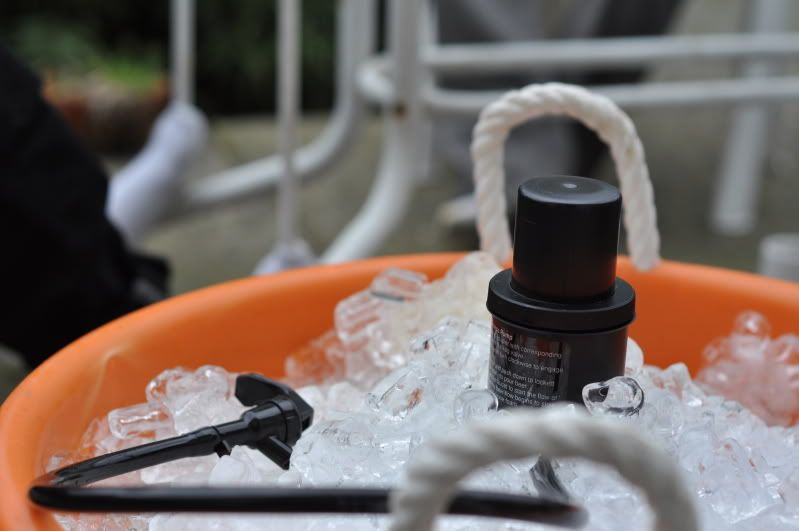 Watching the people out back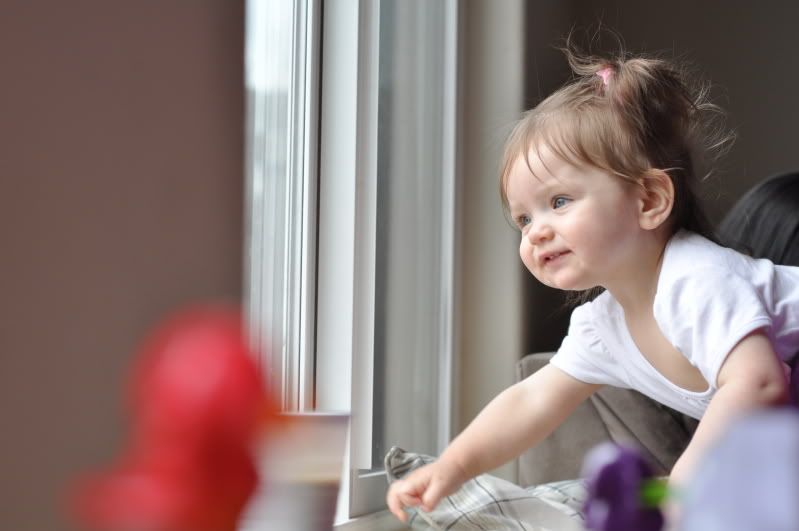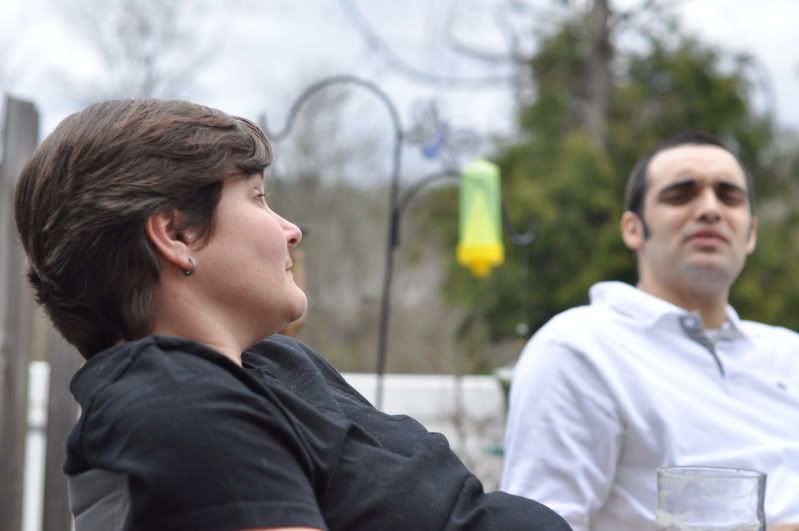 Tina and Amanda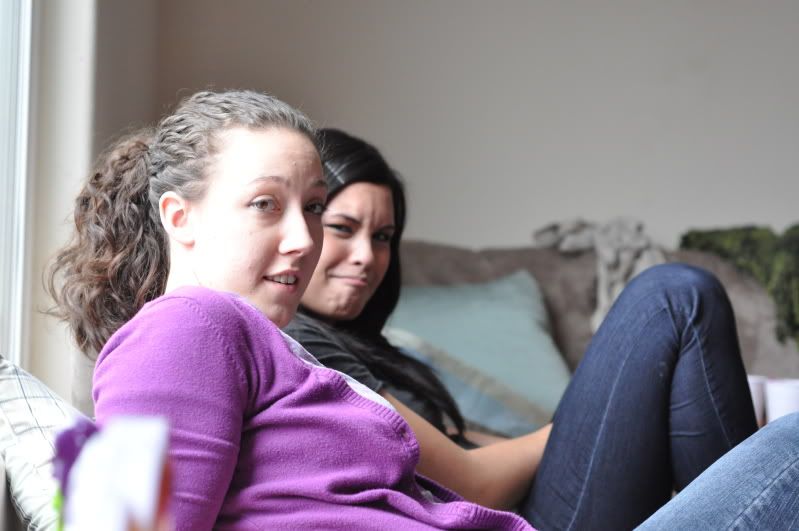 Charlotte playing with Grandpa Brandner