Her party was cupcake themed, so why not a giant cupcake instead of a cake?
At first, she didn't know what to do with it.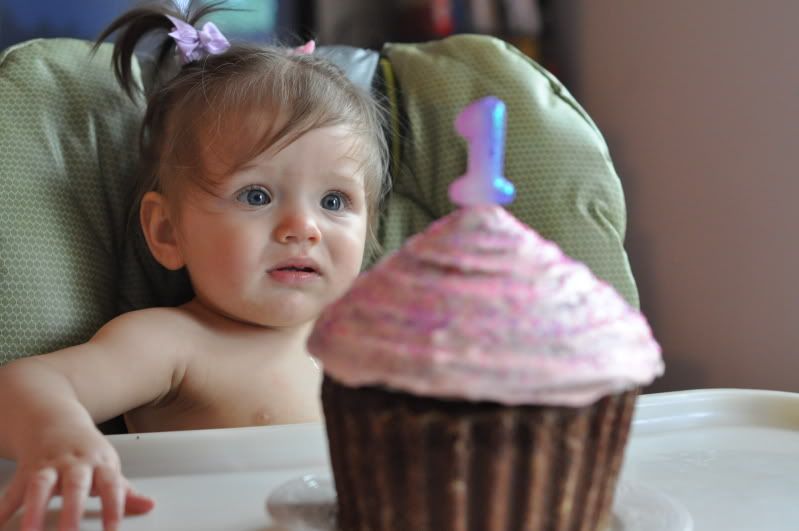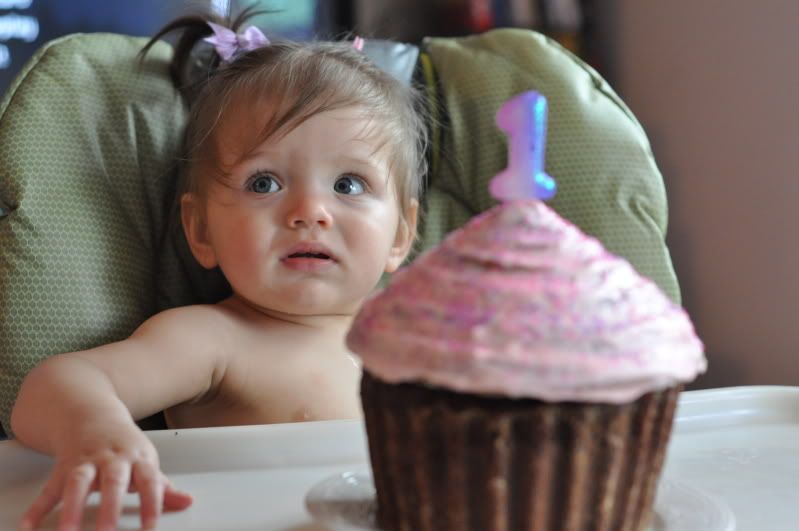 Then she touched it...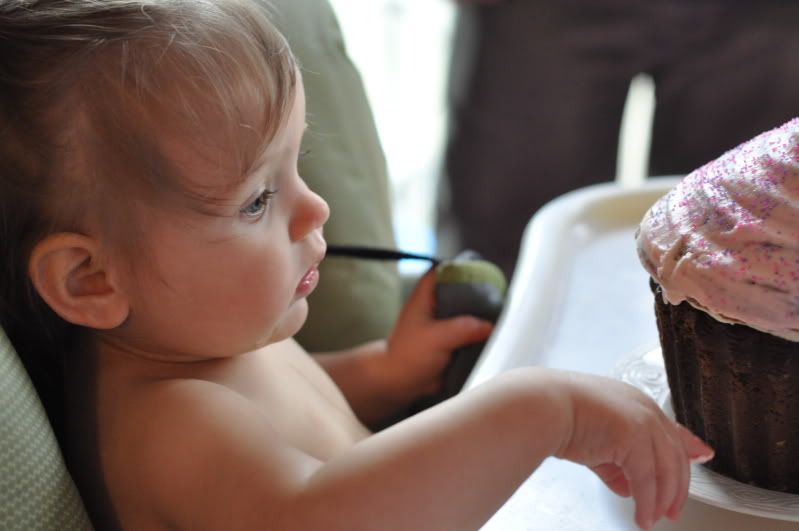 And once Mario (dad) showed her what to do with it, she dug in!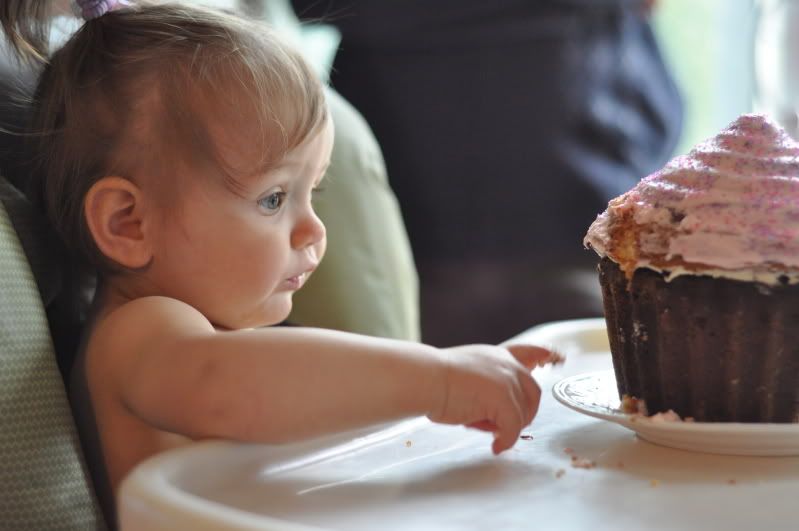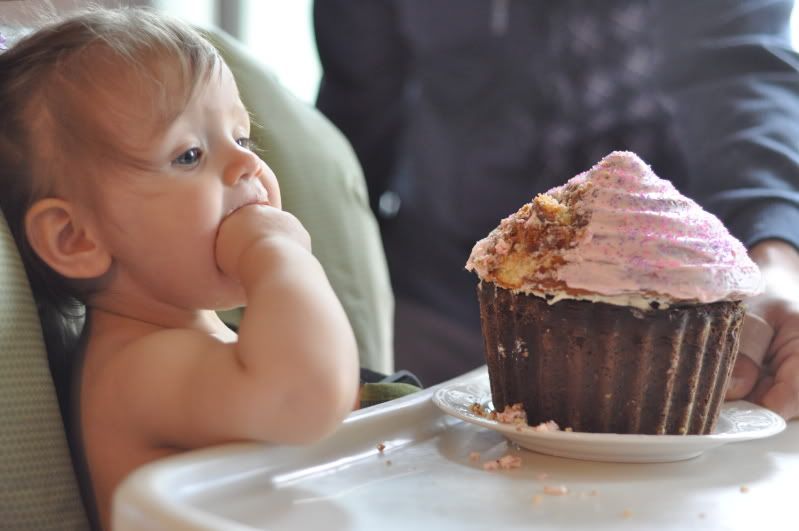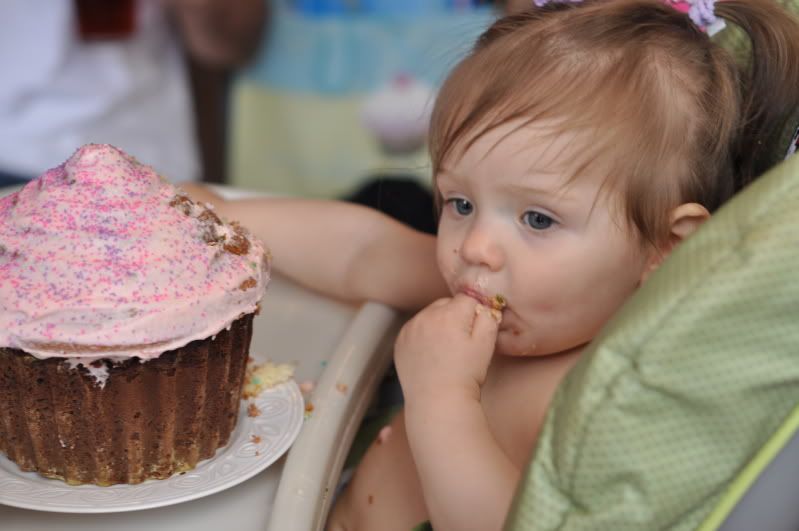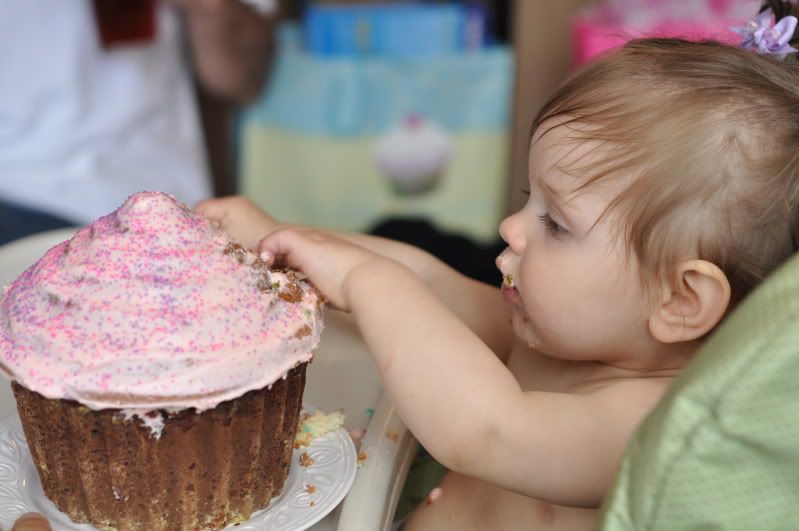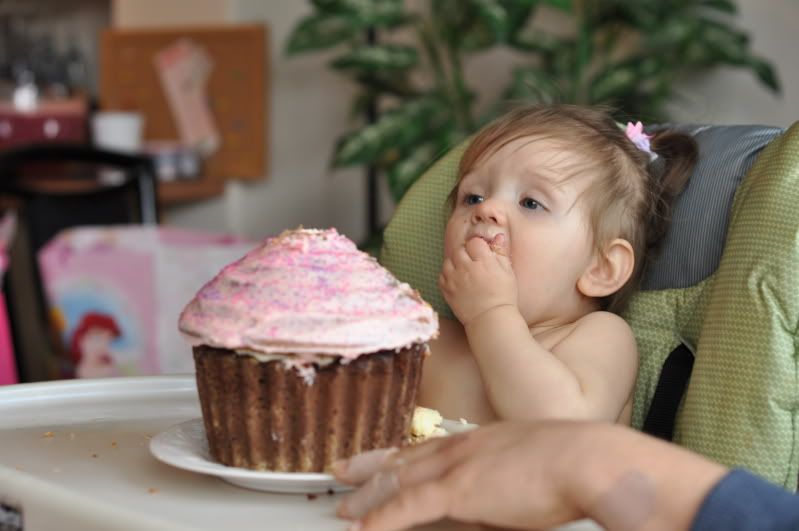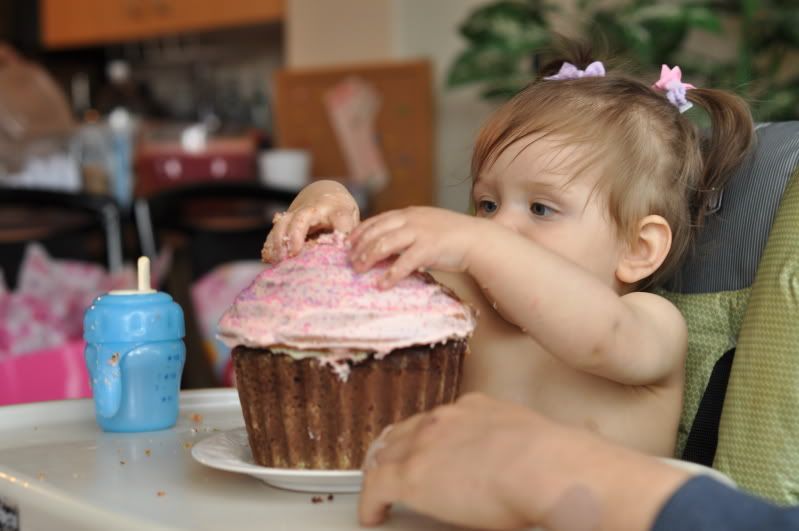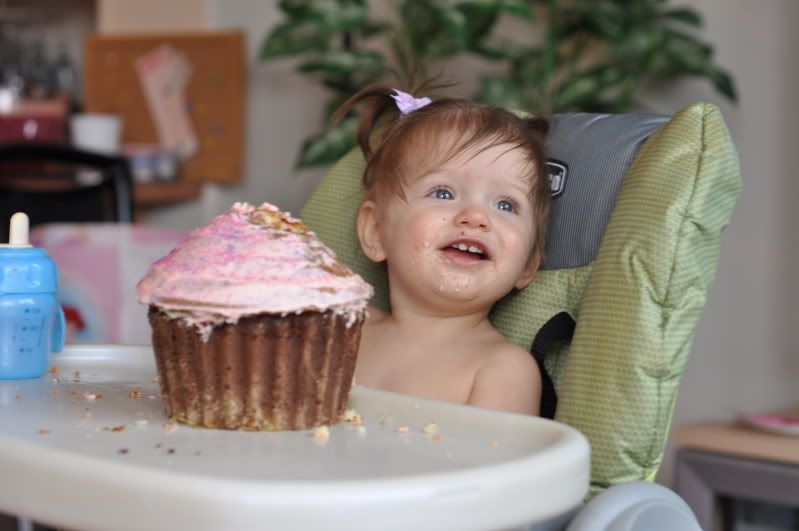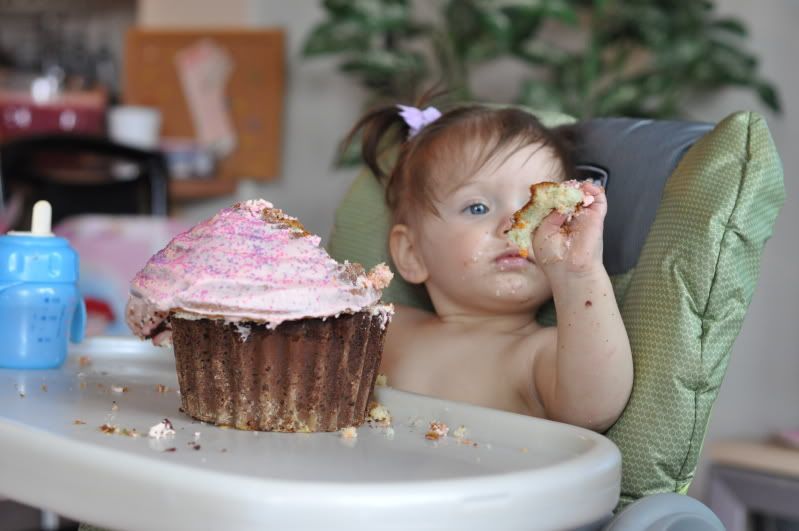 "Want a bite uncle Steven?"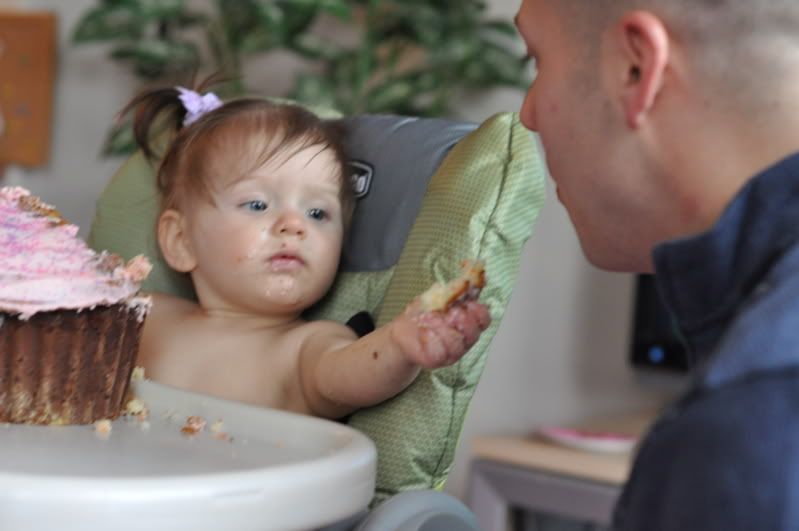 "ok fine, I'll eat it all myself then"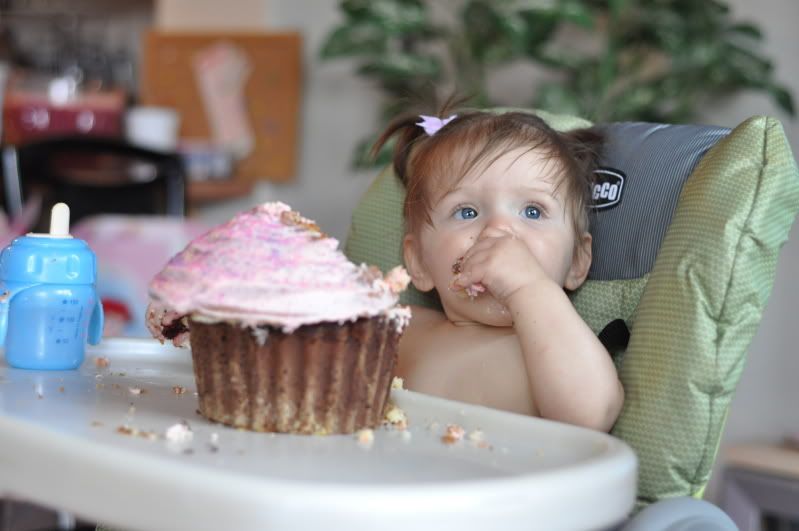 Mario taping while Charlotte chowed down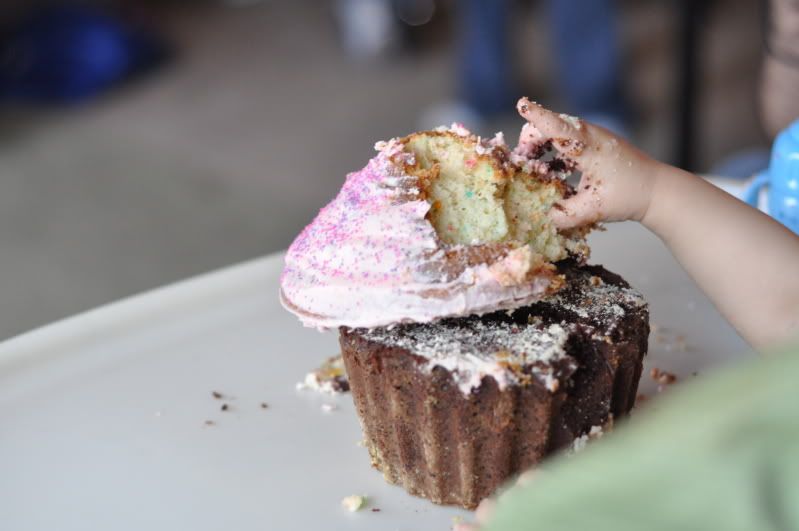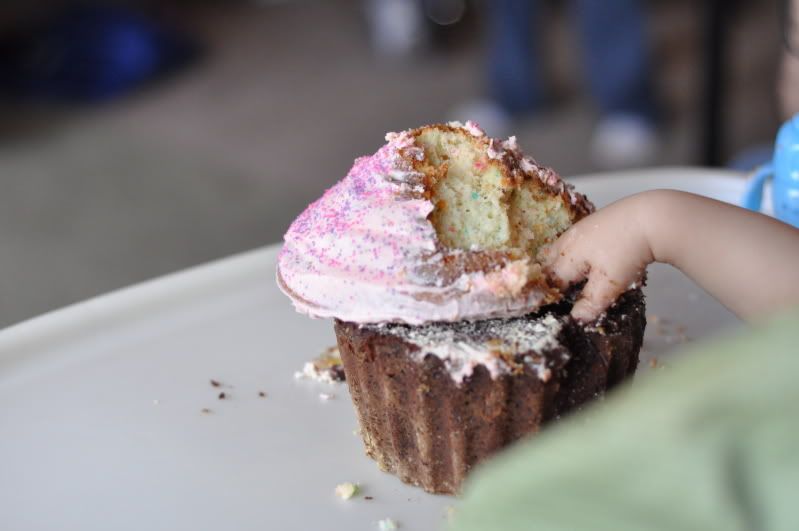 Aaanddd off goes the top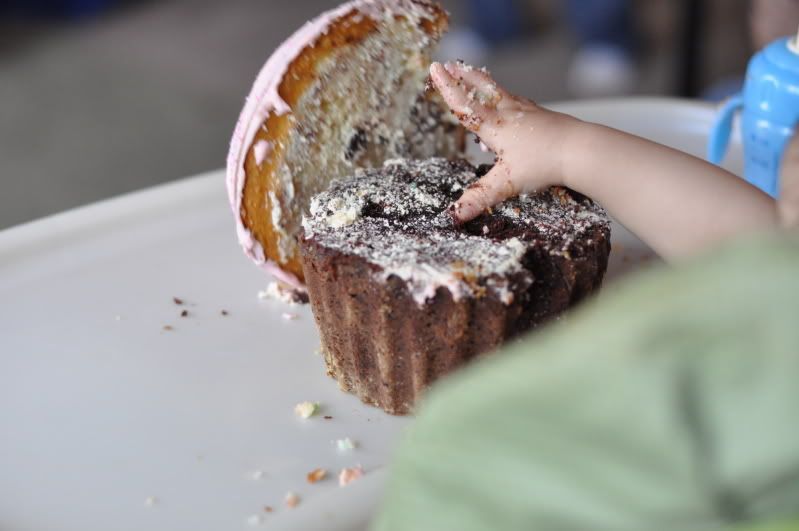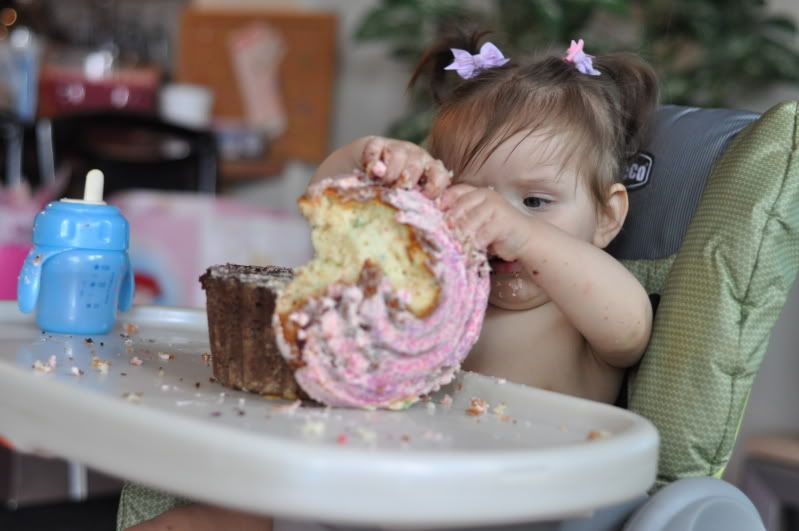 Messy birthday girl!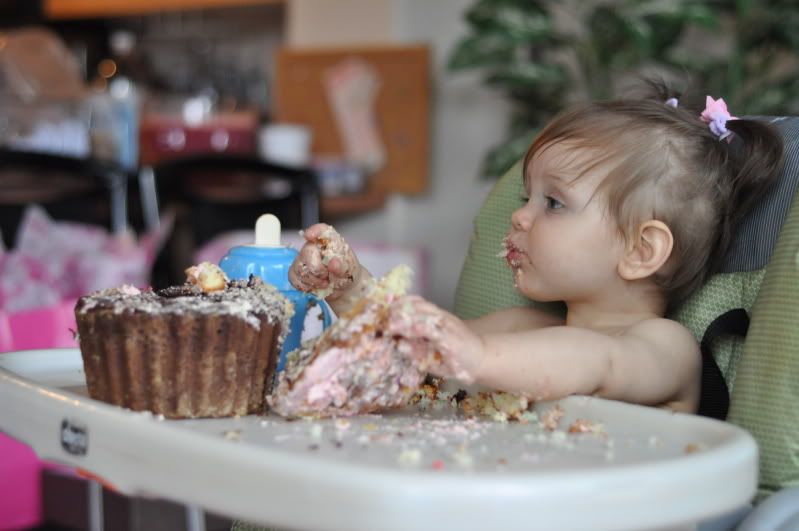 The Aftermath