Well this last month wasn't all that eventful for us. Charlotte is growing so much though! She talks a lot, and sings too! Her new word is no, but she says it "mo". It's so cute.
This is my newest favorite picture of her, sleeping on the couch.

Eating a banana for breakfast

"Wait, it's in my hair..."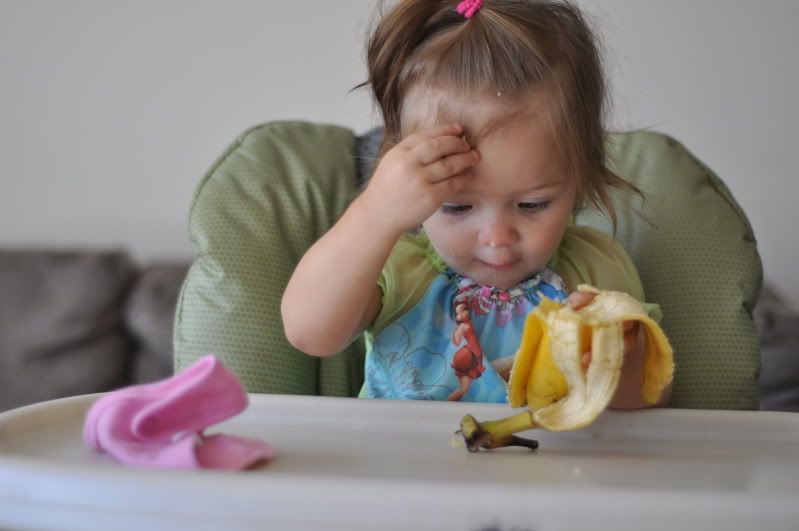 LOVE her toes!

At the grandparents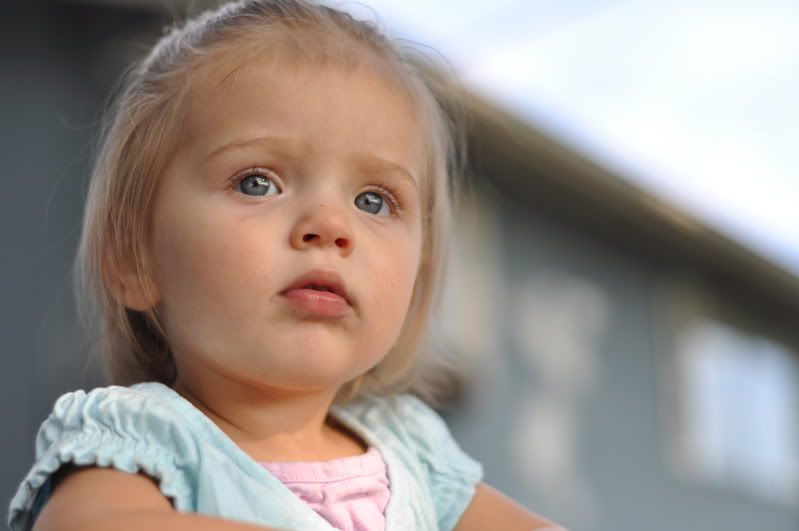 Diablo is her favorite horse! She can even say his name.

This beautiful little girl is Montana, the daughter of Katie and Gale (family friends). Ya, Montana isn't a big fan of other little kids. This picture cracks me up.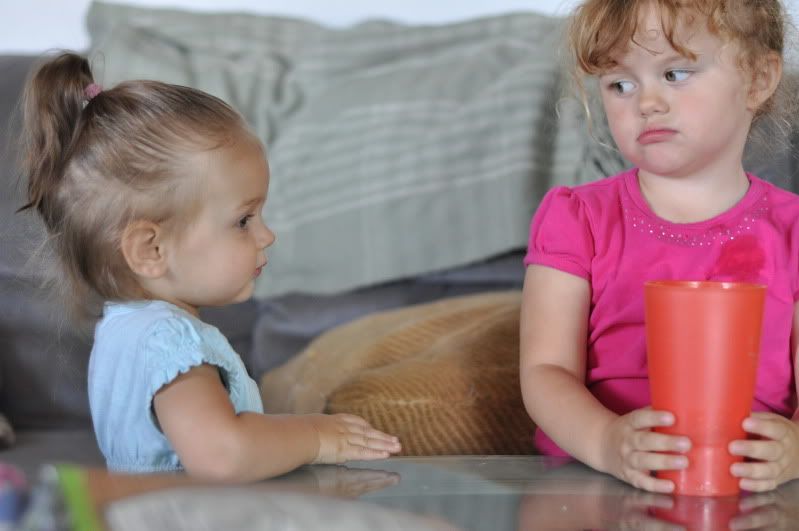 Swinging at one of the parks. She actually is NOT a big fan of the swing unless she is pushed slowly.

Sitting in her chair

Checking out her knees

Then she got mad at it and threw a fit.
sigh.
She can definitely dish out the attitude.

Hanging out back. I am loving having the clouds back. Nice and cool.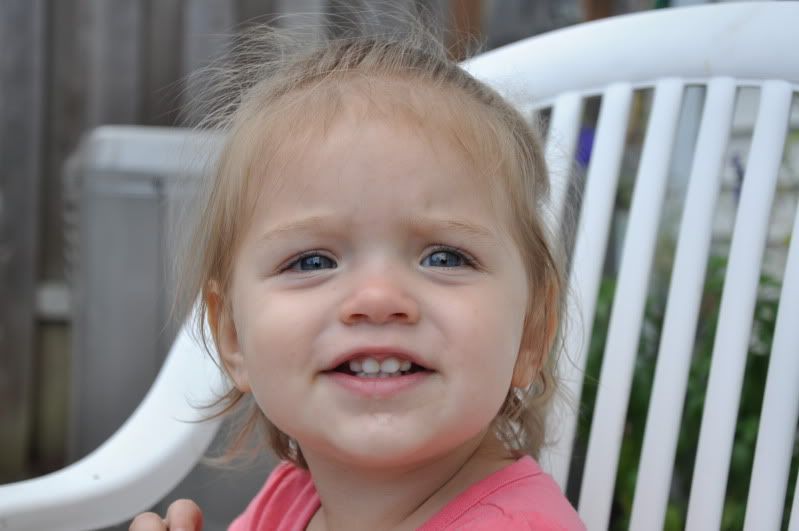 Looking at mom through the window. I love her so much.