So we all went to a park and had a picnic! It was a super gorgeous day out!
Grandma and Charlotte

I love these next two: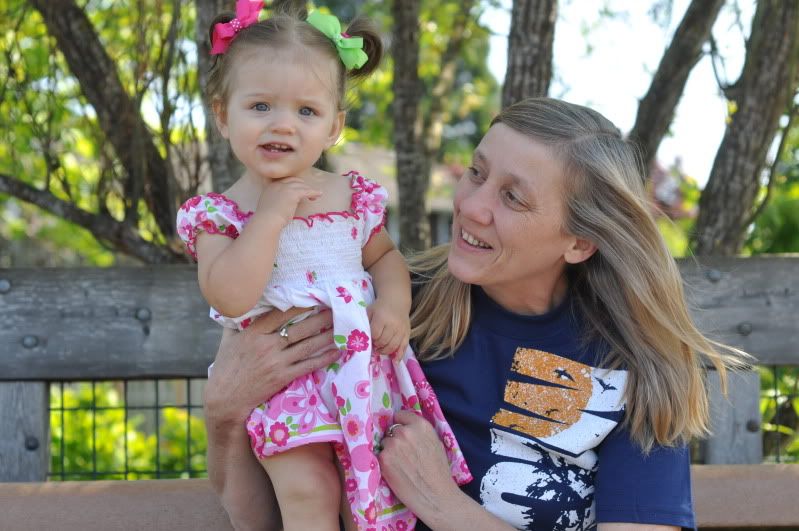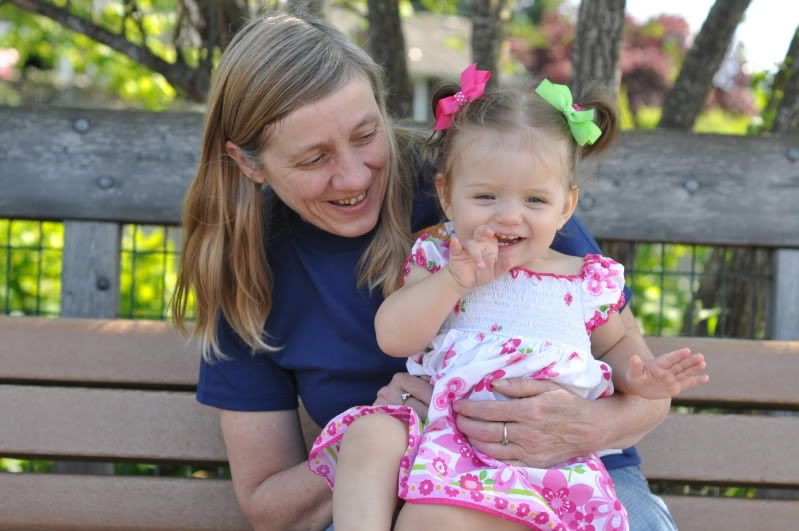 Finding a spot to enjoy our lunch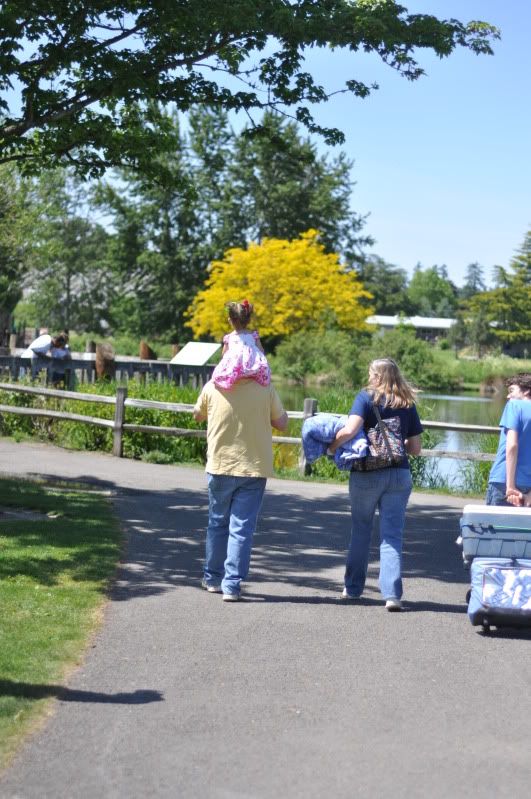 Riding on Grandpas shoulders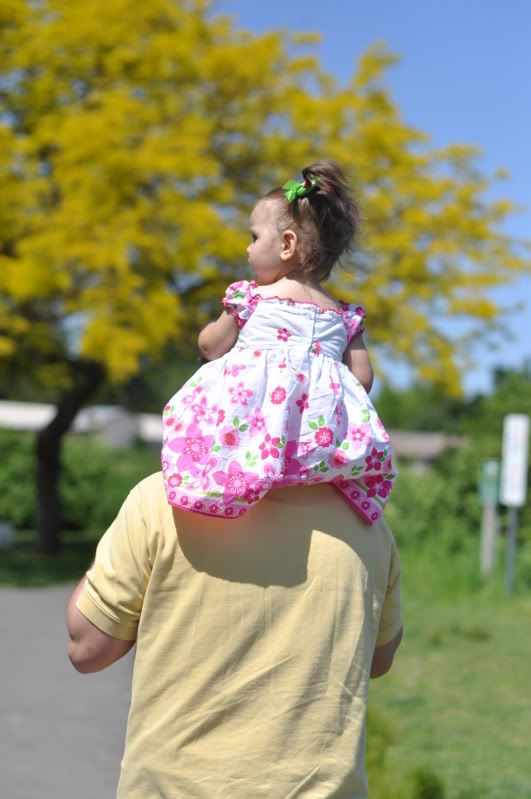 Eaitng her first Lay's Potato Chip.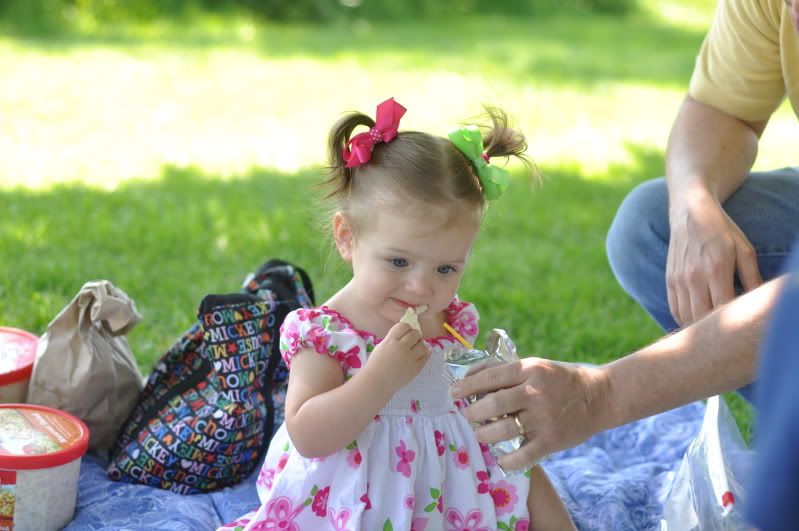 Yum Capri Sun

Silly Dad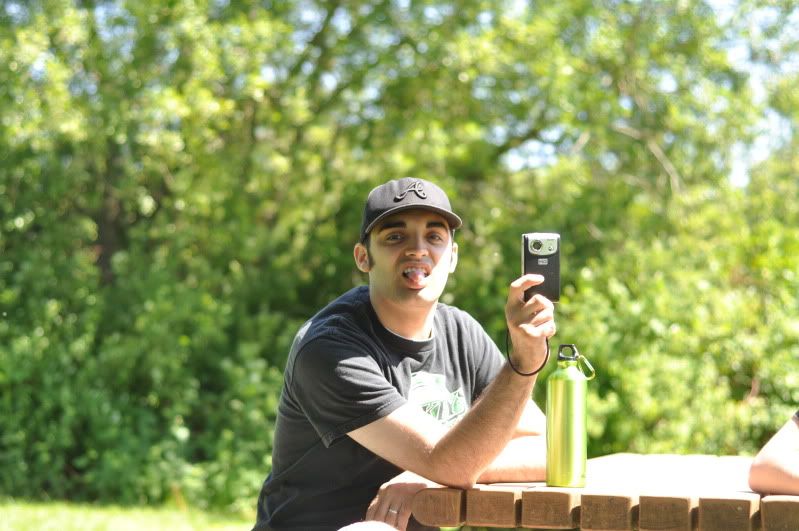 Eating a super yummy sugar cookie with sprinkles and frosting on top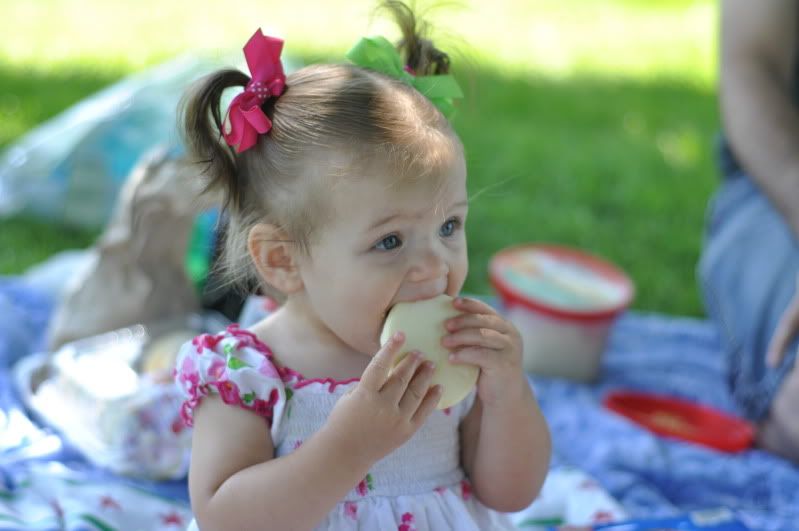 yummm....

Grandpa taking a picture of Charlotte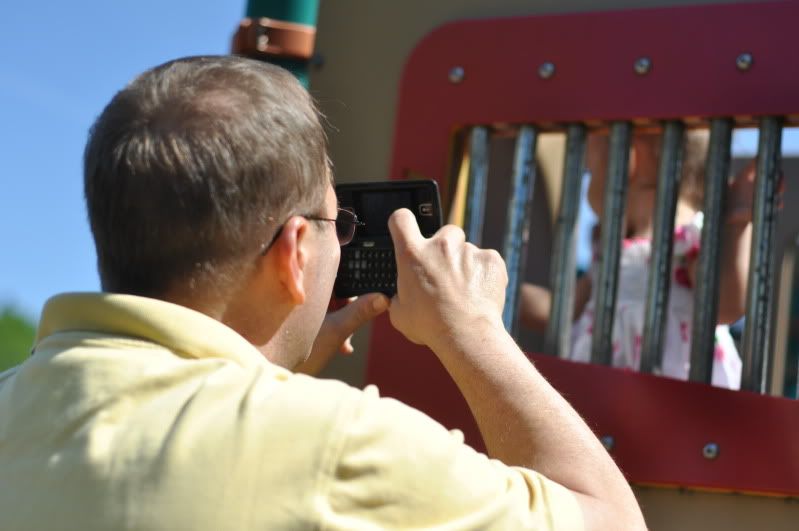 This one of Uncle Nathan and Charlotte cracks me up!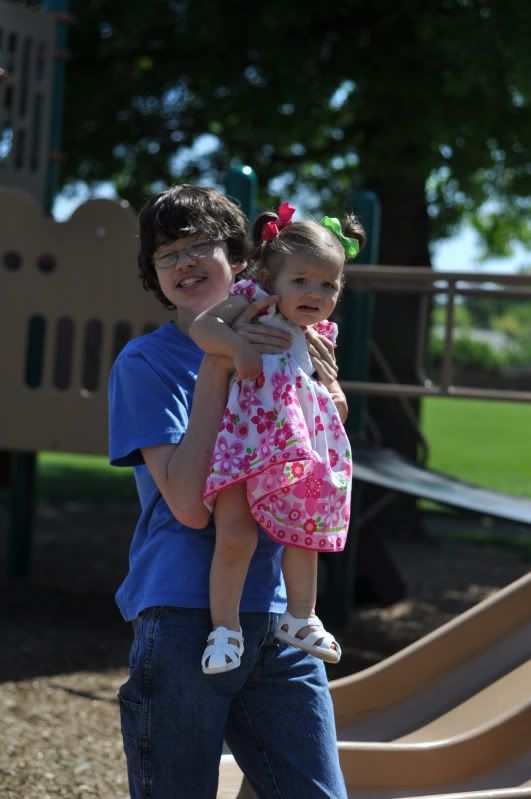 Sliding with Nathan