Lots of pictures to catch up on...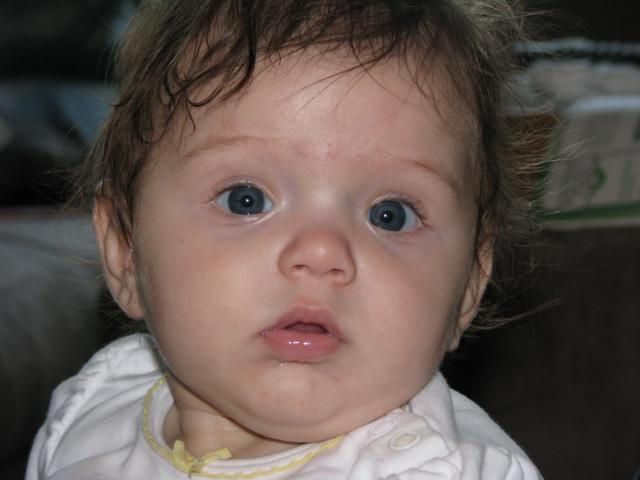 She loves to look at the camera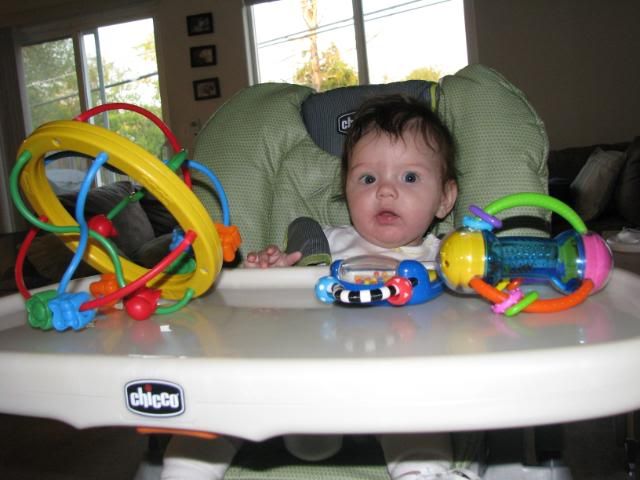 new highchair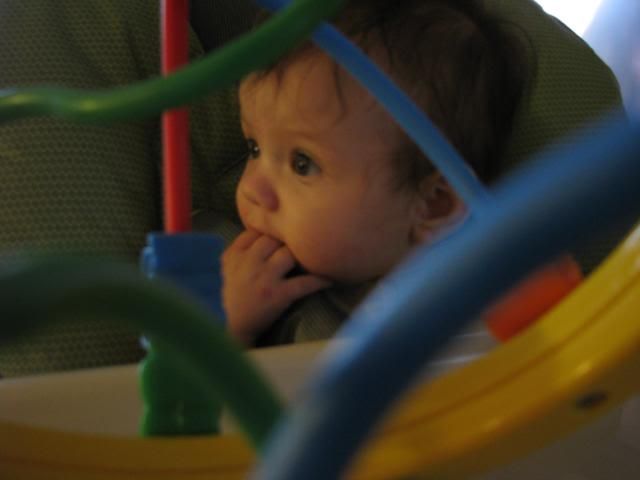 watchin dad in the kitchen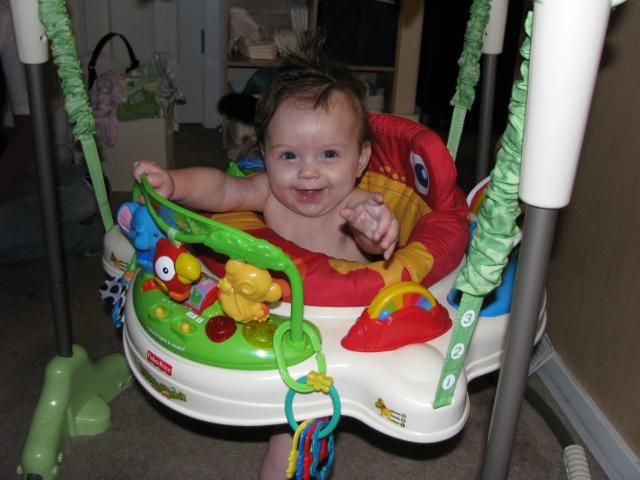 lovin the new bouncey toy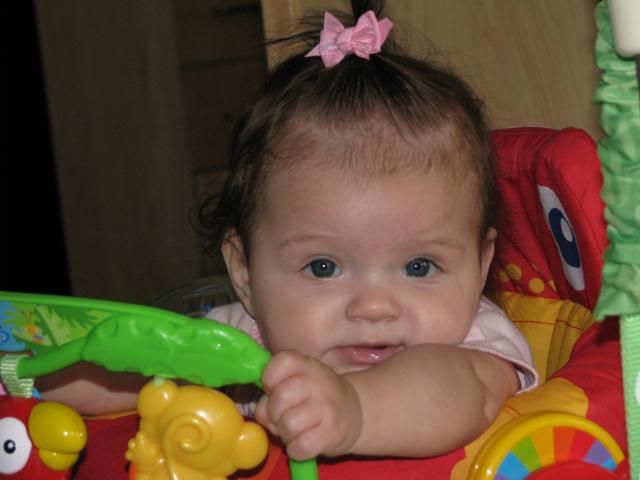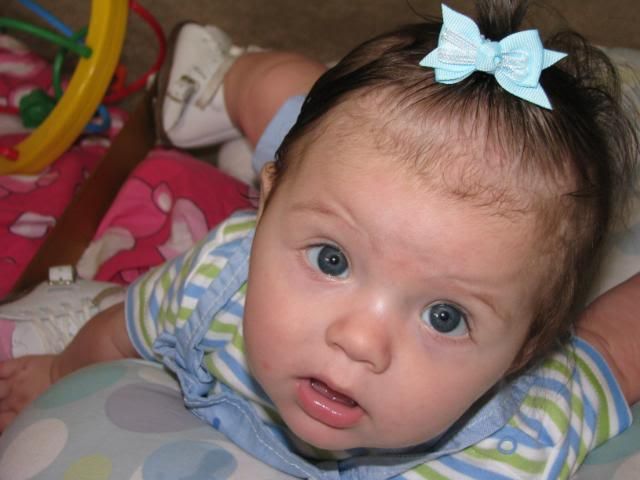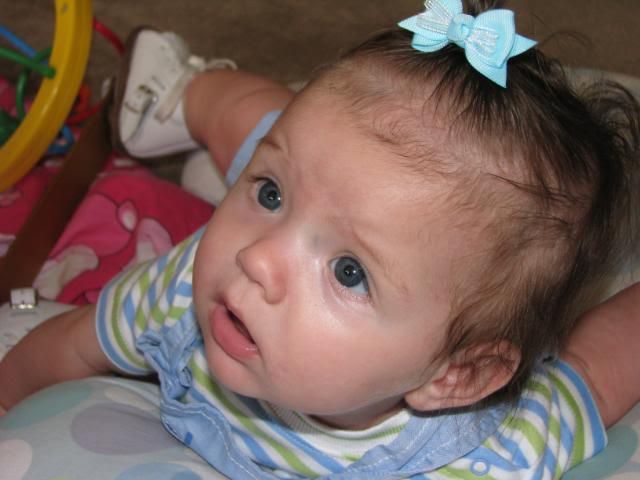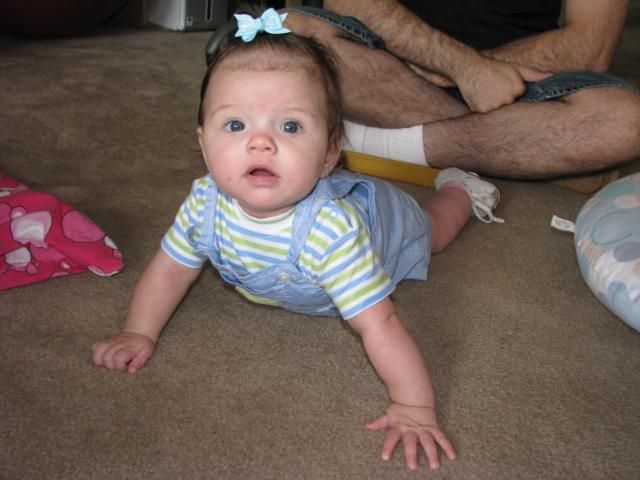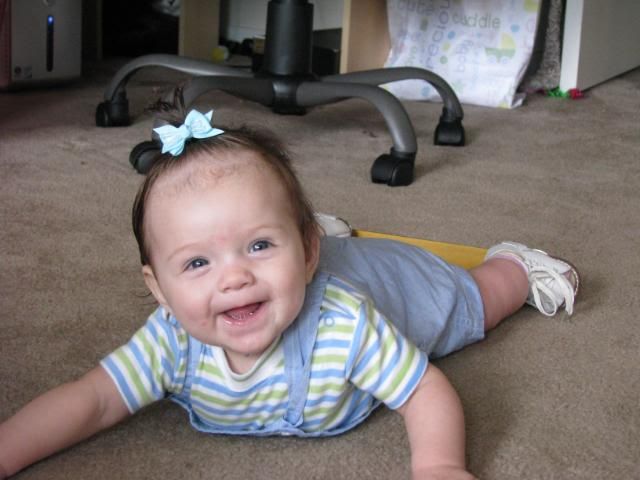 what a cutie patootie
smile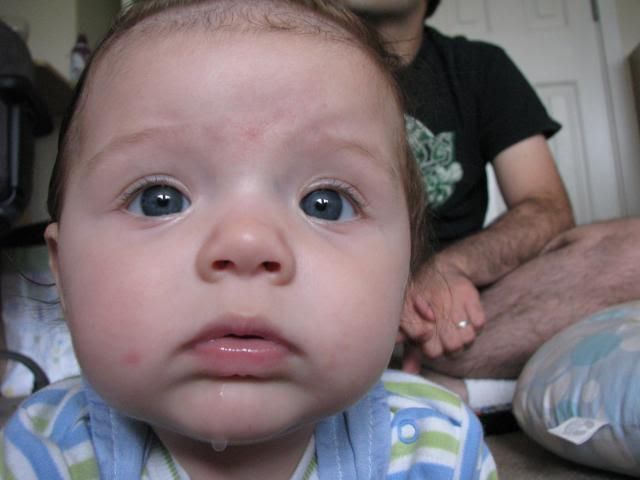 Always drooling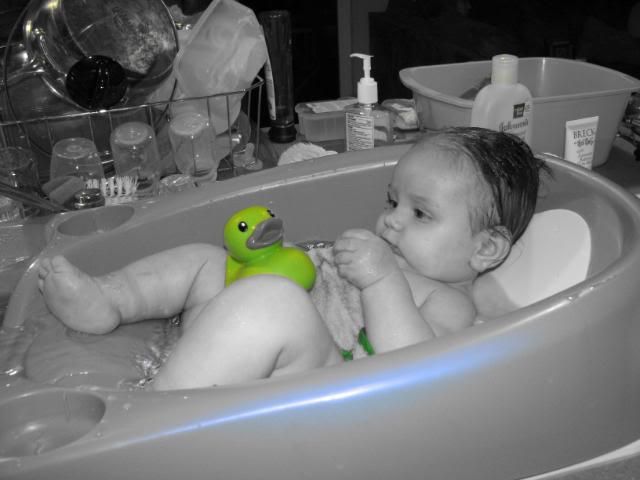 colorful bathtime fun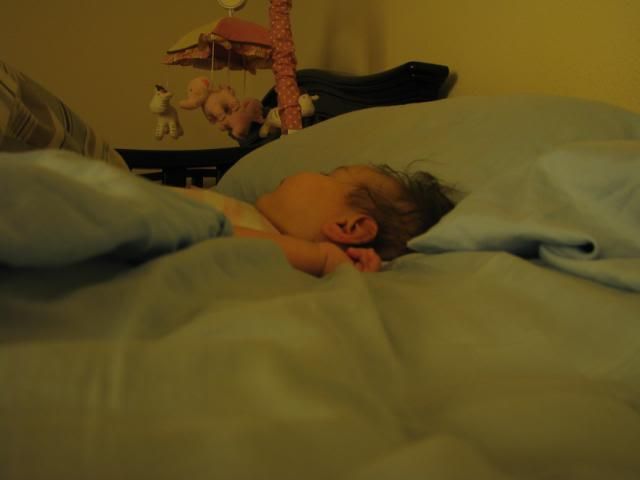 Charlotte prefers the big bed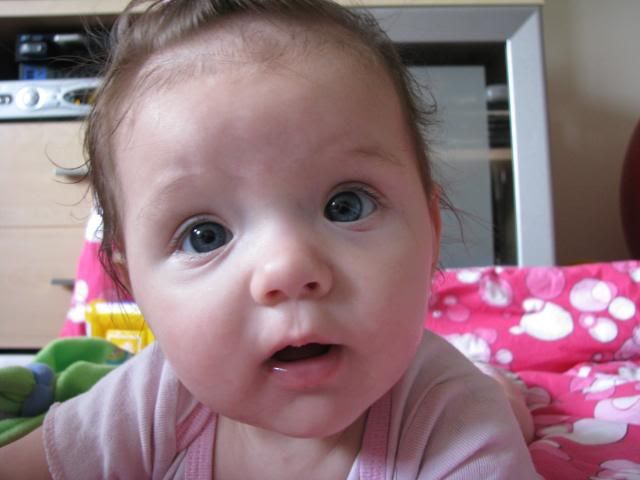 huh?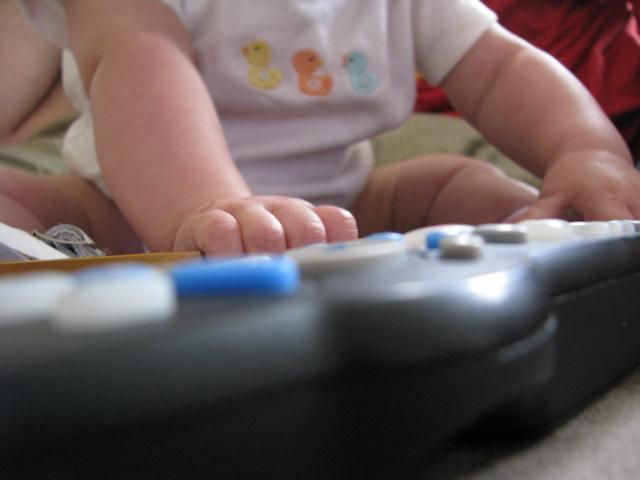 Random shot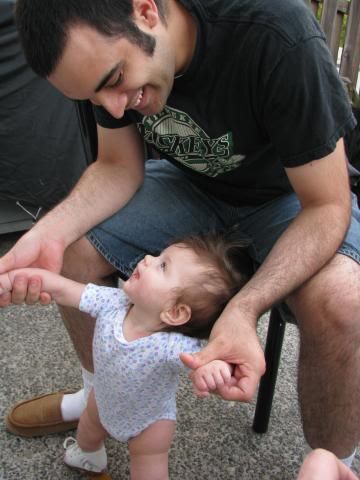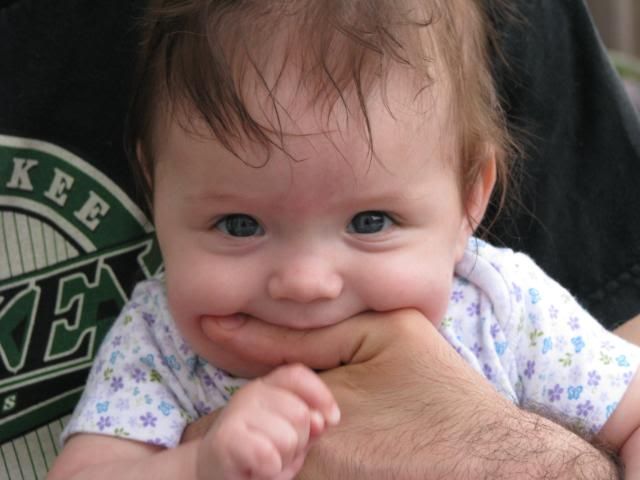 nummm....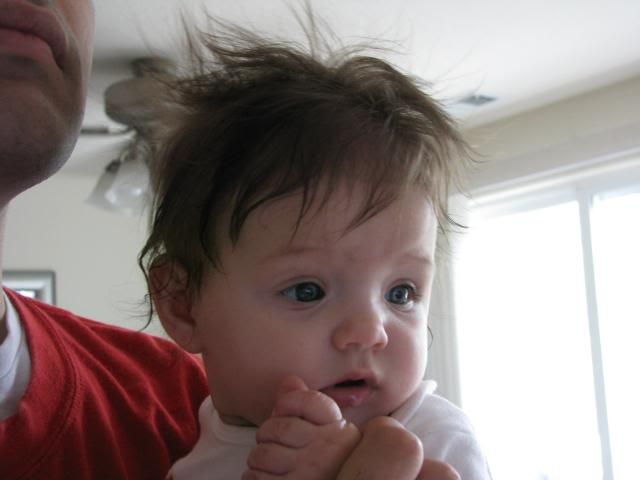 Watchin t.v.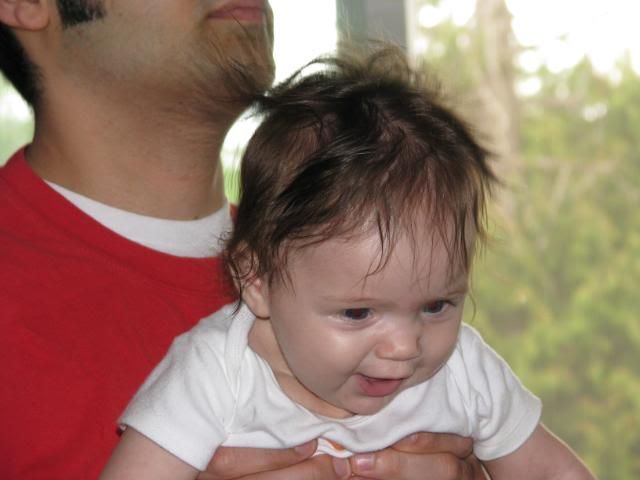 so funny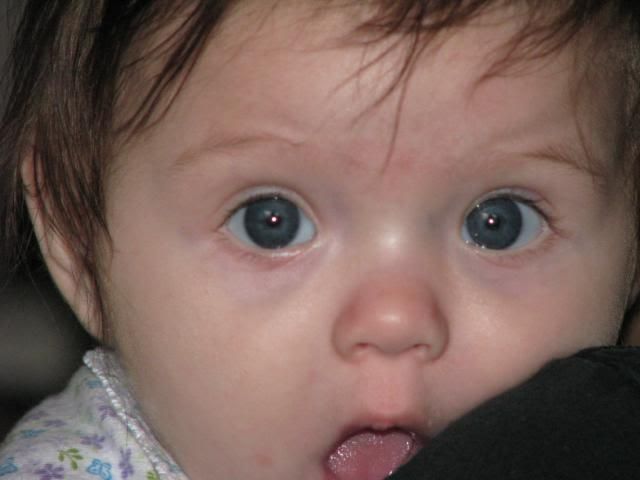 shocked!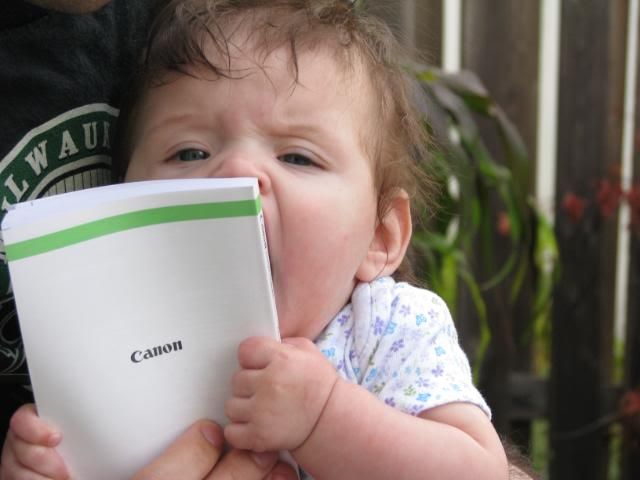 I'll read the new camera manual for you mom, don't worry about it.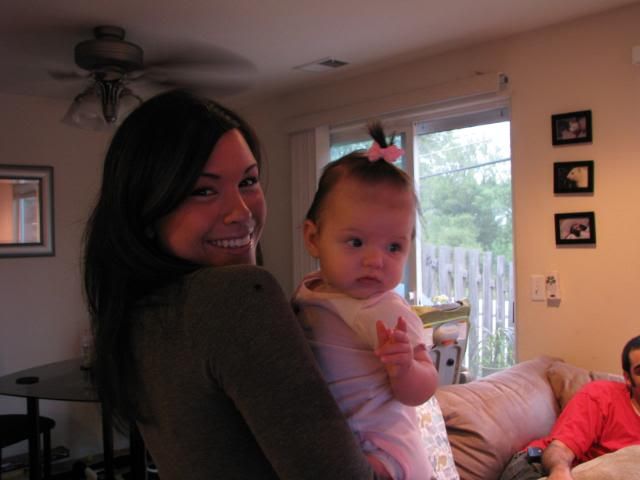 Jennifer's friend Amanda hanging out with Charlotte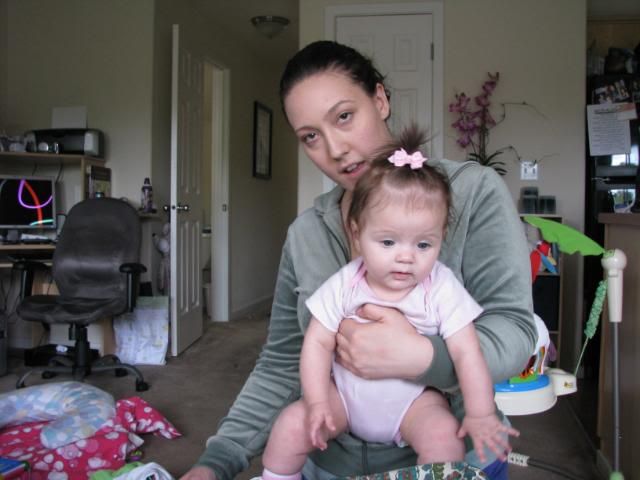 Jennifer's friend Tina and Charlotte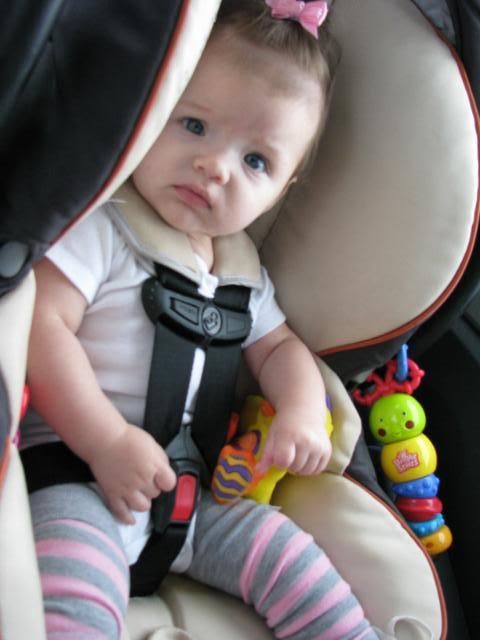 Looking cuddly in her stylish tights and bow
We got to meet Mario's cousin Alicia. Here we are hanging out at the Laurelwood in Portland.
Sleeping Angel