Charlotte got to meet her great grandma on Jennifer's side of the family this week! We even got a picture of four generations of us girls! Don't worry, no babies were harmed in the horse photos...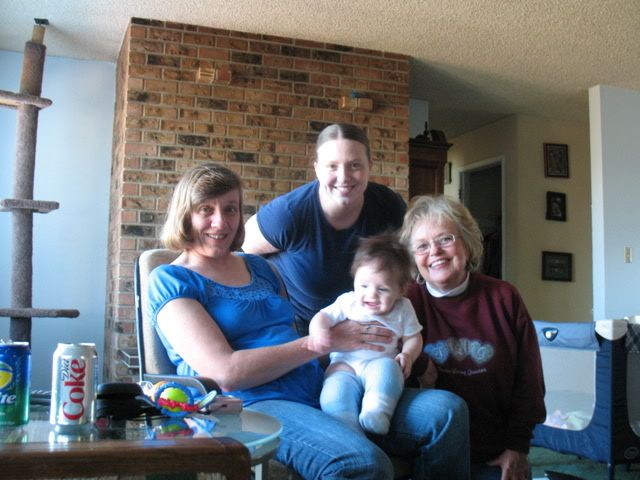 Four generations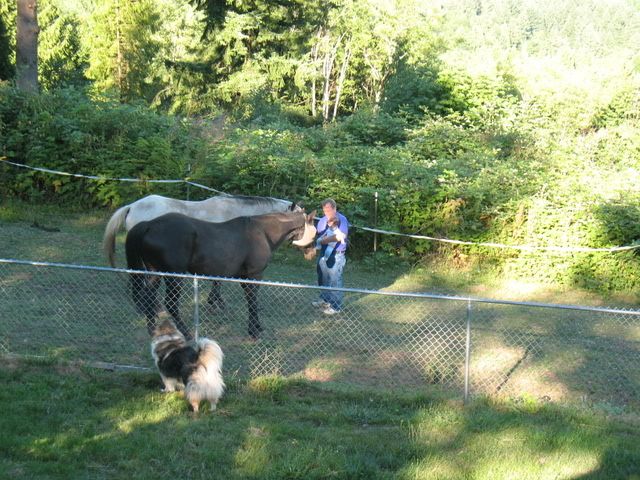 Looking at the horses, Daiblo and Razor.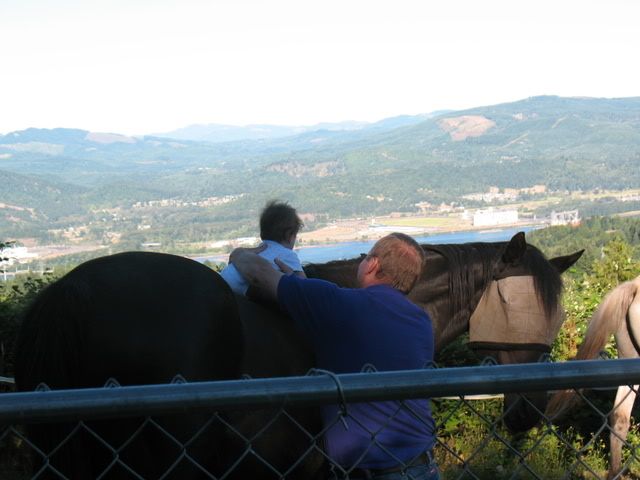 Sitting on the horse.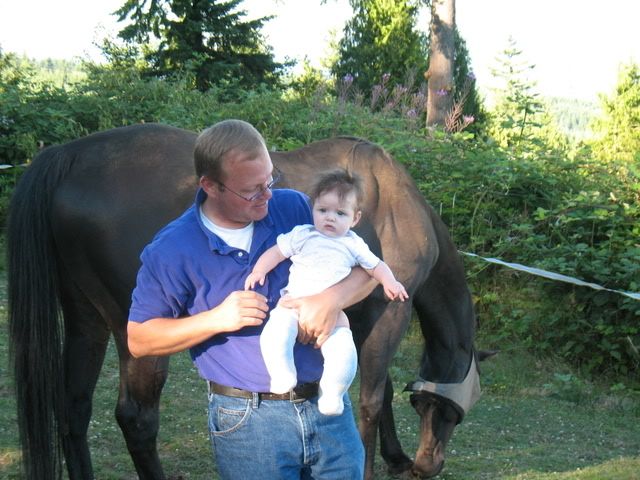 Hmmm, not sure what she thinks of that...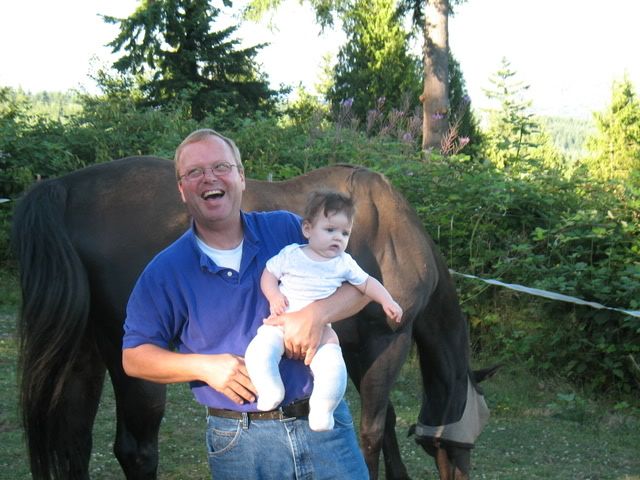 Grandpa laughing at Charlotte because the horses got her clothes filthy.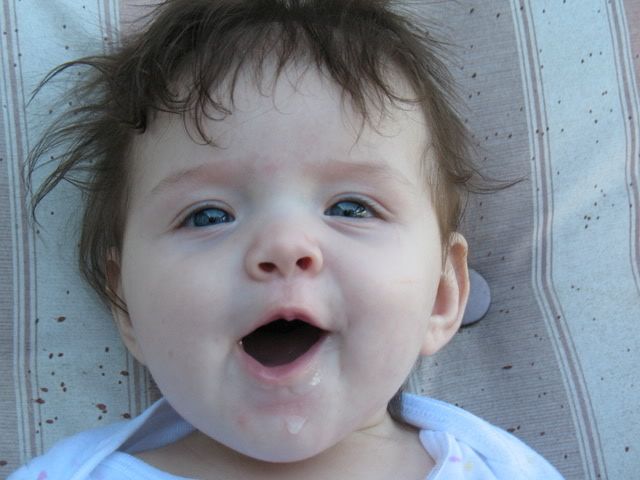 Hanging out on the patio swing, talking to mommy.


Just a random picture at home. She can sort of hold herself up a little.