Sorry this is so late! We just got back from vacation (pictures to come soon!). I had oped to get these up before we left. Anyways, here you go!
day three (continued)
Charlotte throwing a fit about leaving the park (crazy hair and all)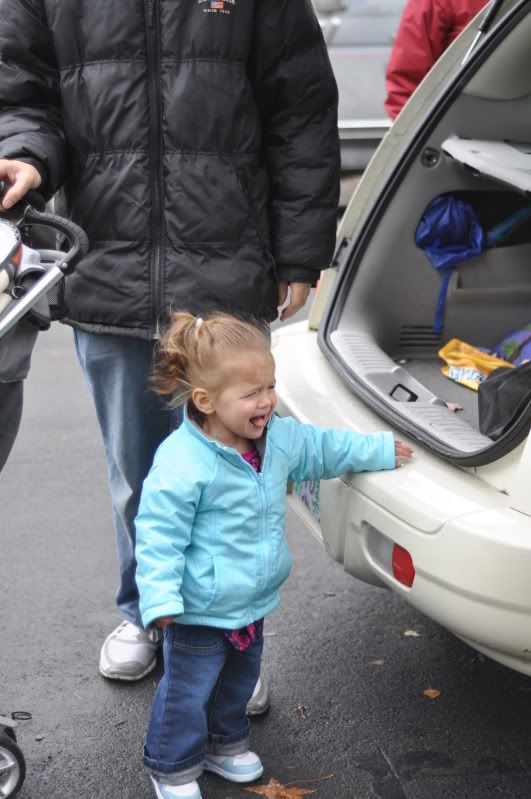 I really like this picture for some reason

After our walk in the park we met with Jo and Amanda at the Widmer Brewery (they make my favorite beer!).
The beer on tap.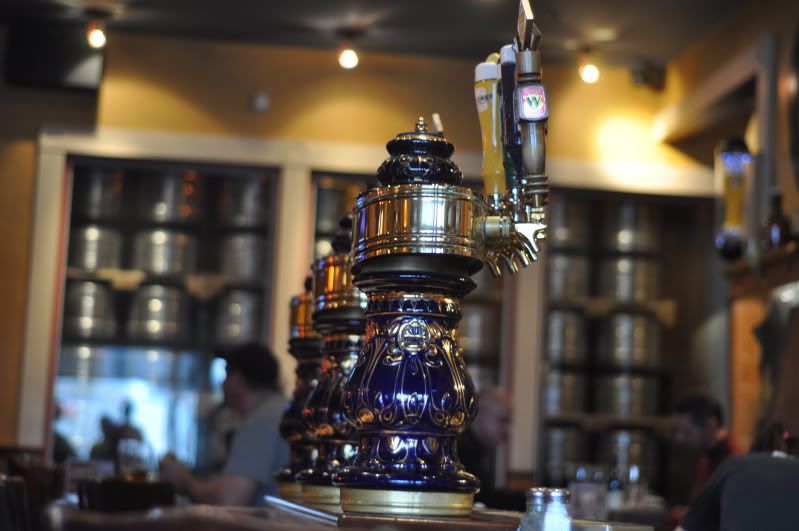 Charlotte having a good time at the brewery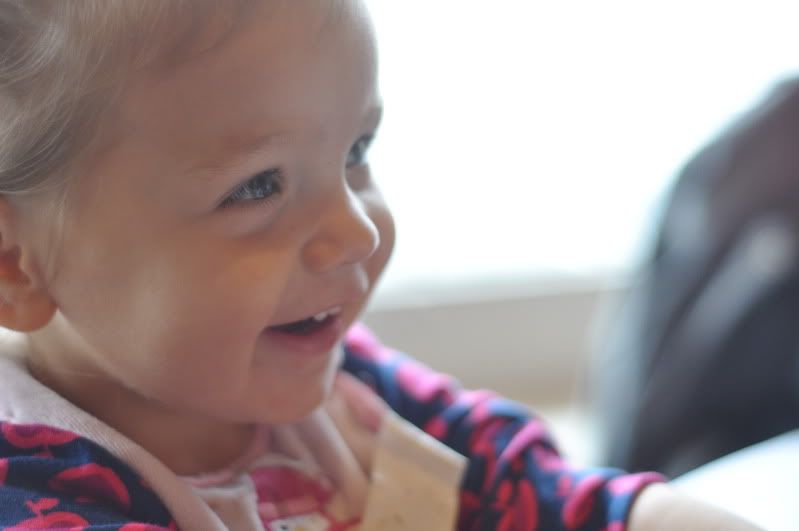 What else? Mario watching sports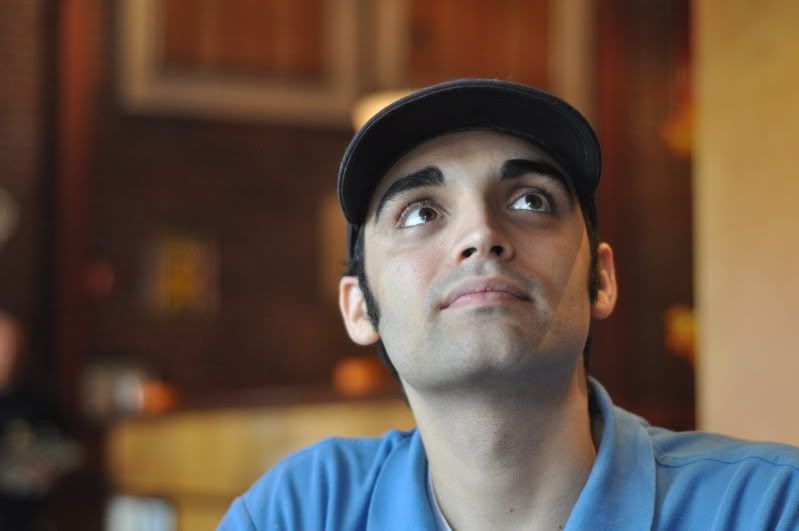 Jo and Charlotte making funny faces together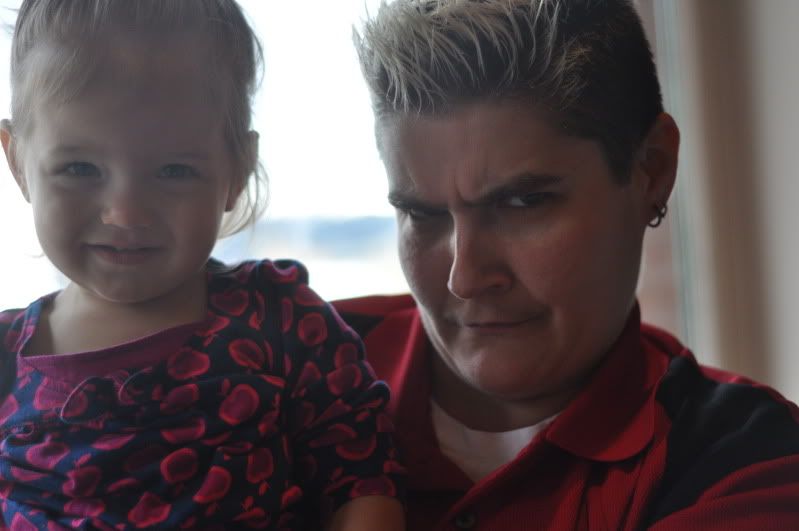 Virginia taking a picture of the brewery decor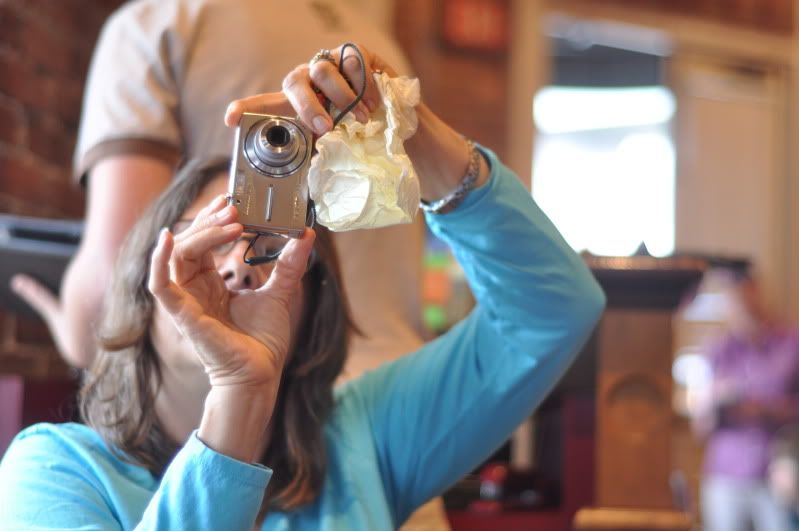 Just hanging out

Charlotte's drink. It's just milk!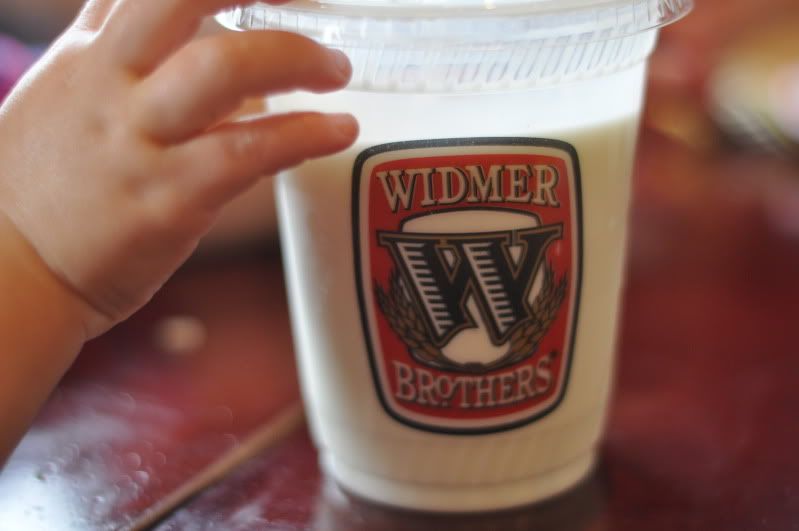 After our meal we had to take Virginia to VooDoo donughts. This place is wacky, and a their humor is just a tiny bit dirty.
The whole building is pink! So is their van.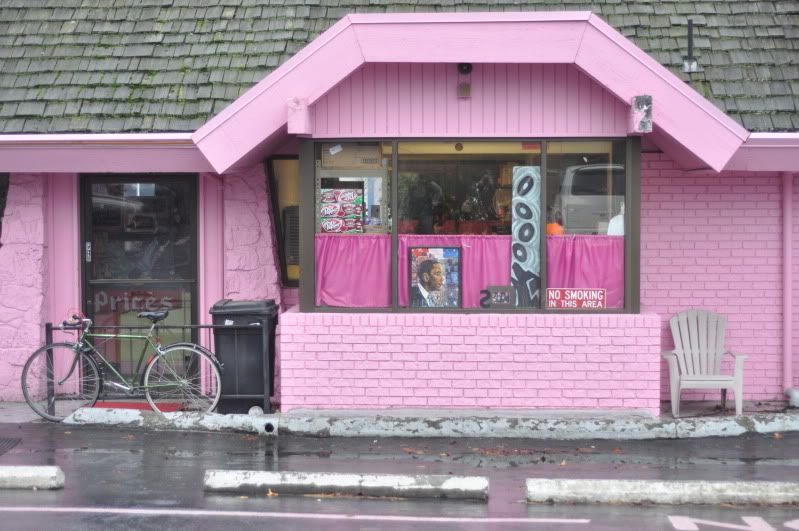 Jo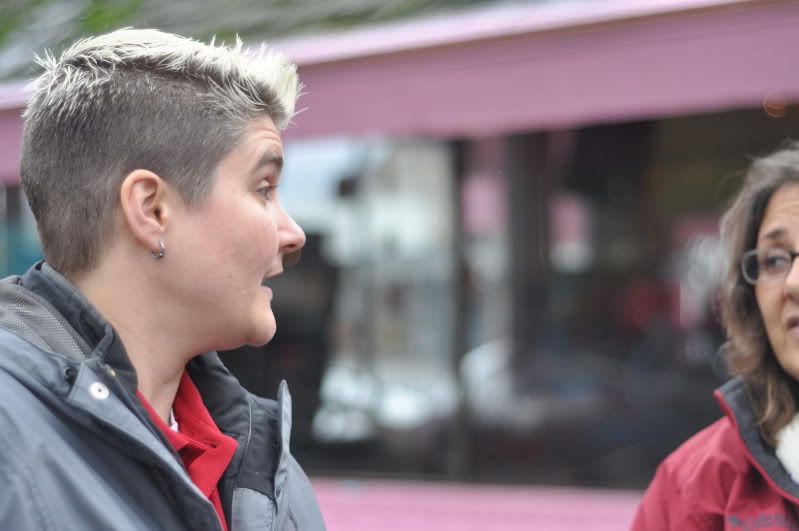 Amanda

A happy Grandma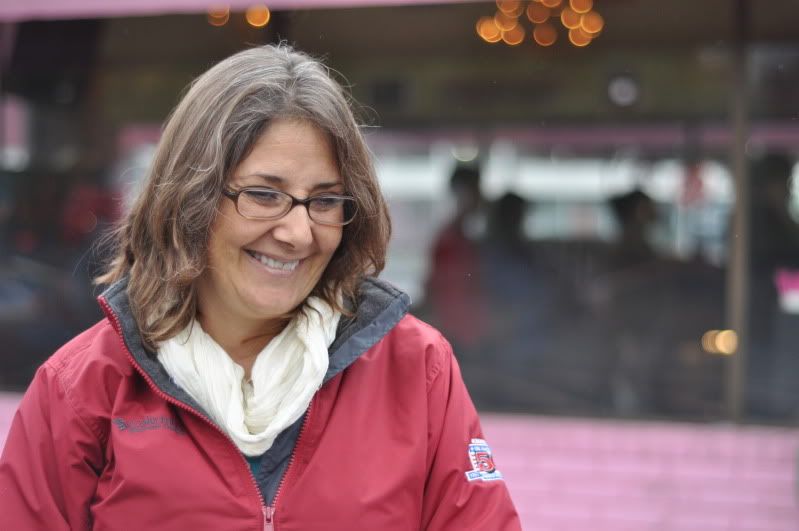 Charlotte hanging out in the rocking chair. Where else can you go and get a doughnut and relax in a rocking chair?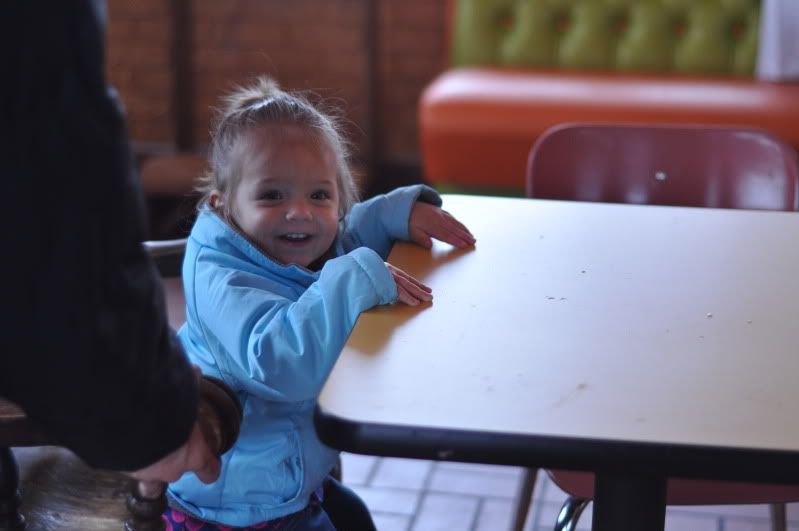 Hmm, a bit of that dirty humor.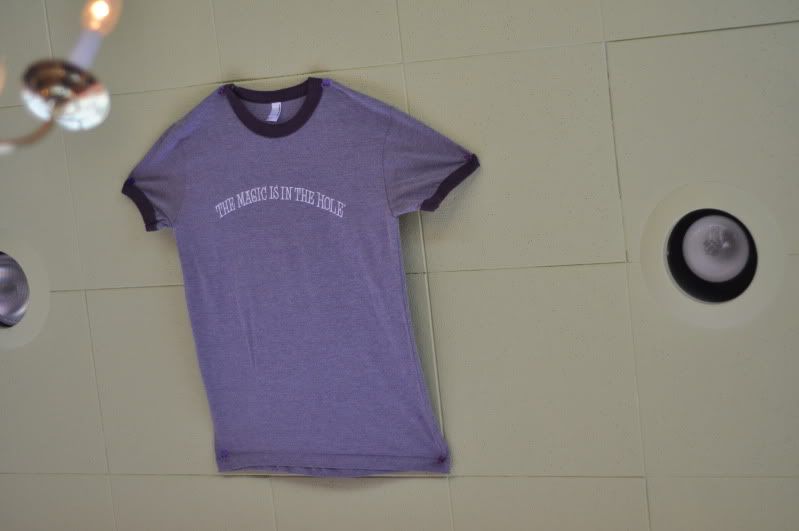 Yummy doughnuts! The combinations are crazy, but so good!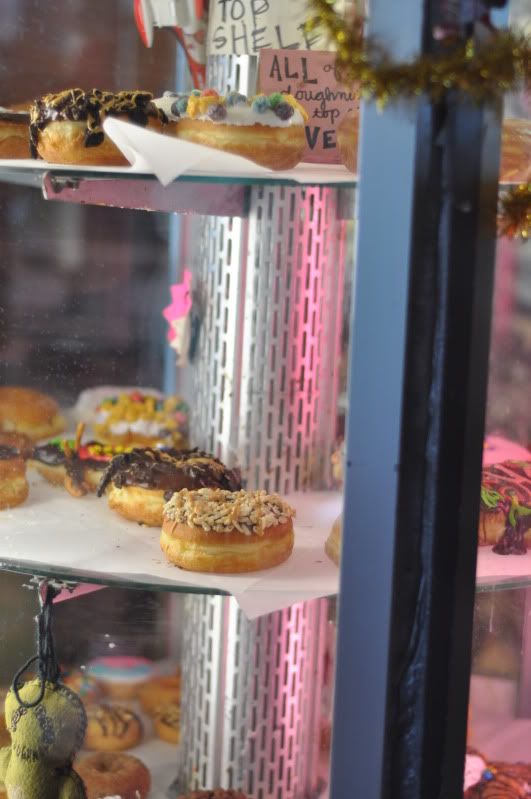 Charlotte in her carseat

Yes, yes that is captain crunch berries on that doughnut

Even weirder is the maple doughnut with bacon. Yes, bacon. I also picked up a dozen to take to my family's house the next day. Matthew, my brother, wanted nothing to do with them when he found out all the dirty names. Ha ha ha!!!

Charlotte's doughnut. A 'Dirty Snowball'. LOL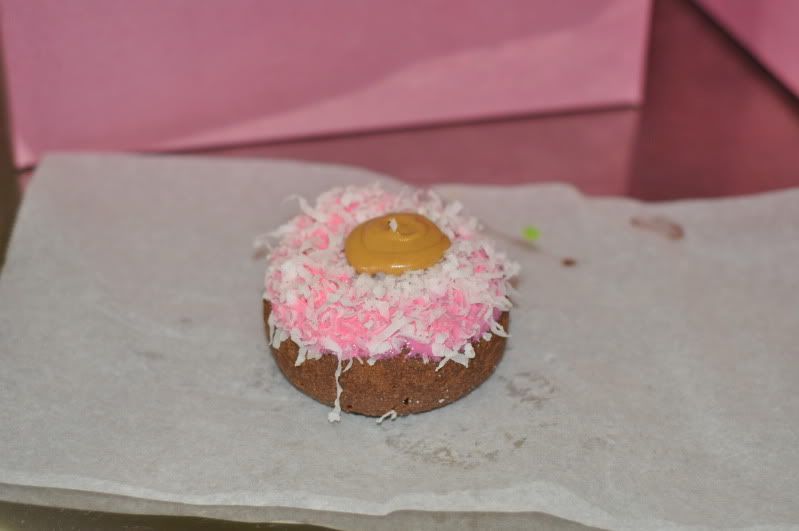 I can't even tell you what the name of this doughnit on here. Too dirty for a little's girl's photo blog!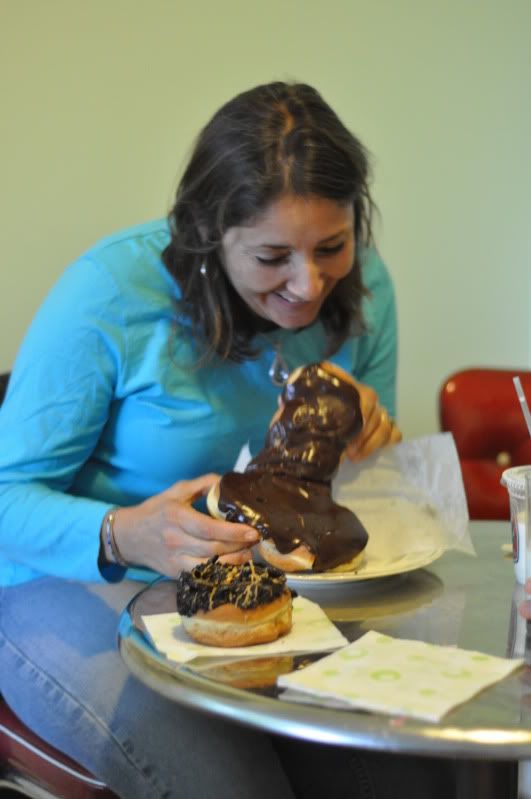 YUM!