Charlotte has so much energy! She definitely doesn't want to hang out at home all day, so we go out almost everyday. Usually we stop by this park that has ducks because Charlotte just loves animals!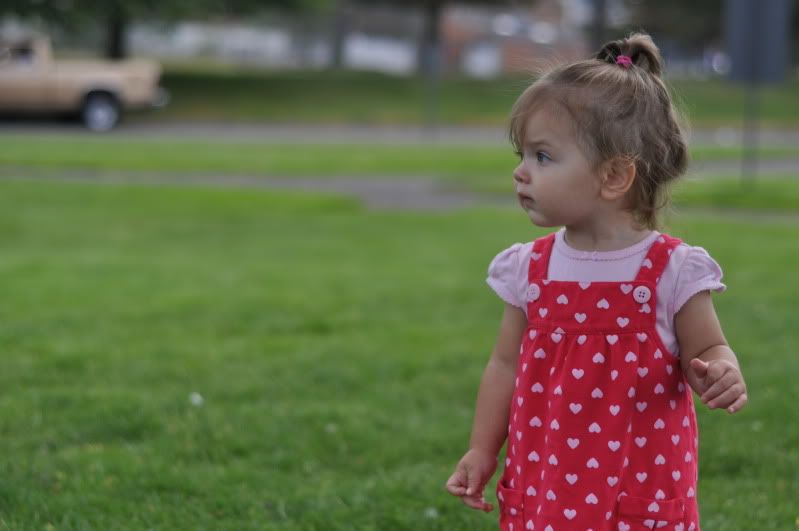 We were sitting under a tree hanging out with the ducks and geese when a dragonfly landed right on her face! I wish I could have gotten a better picture of it, but he flew away too fast.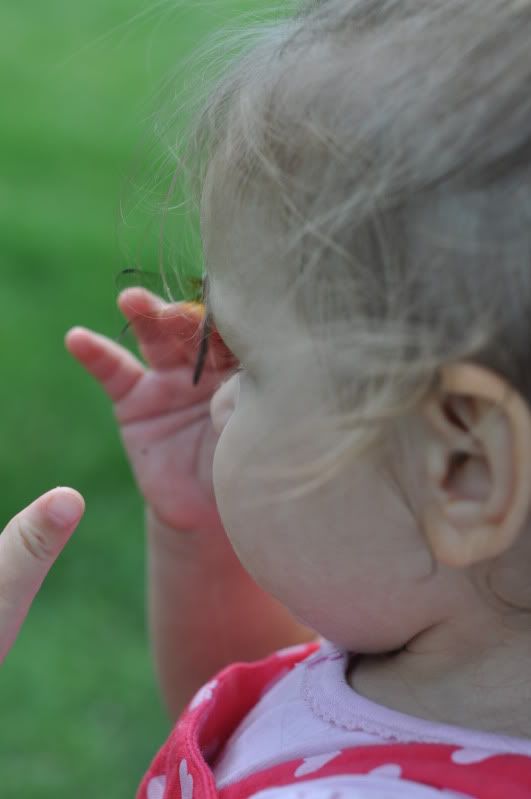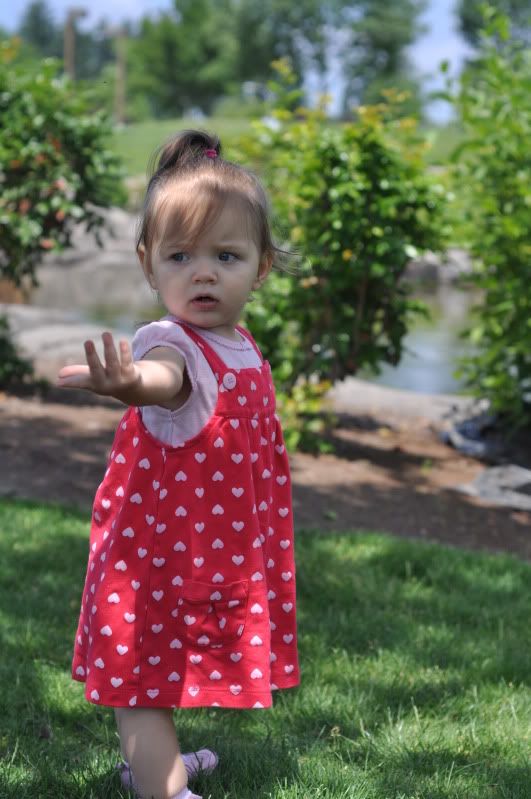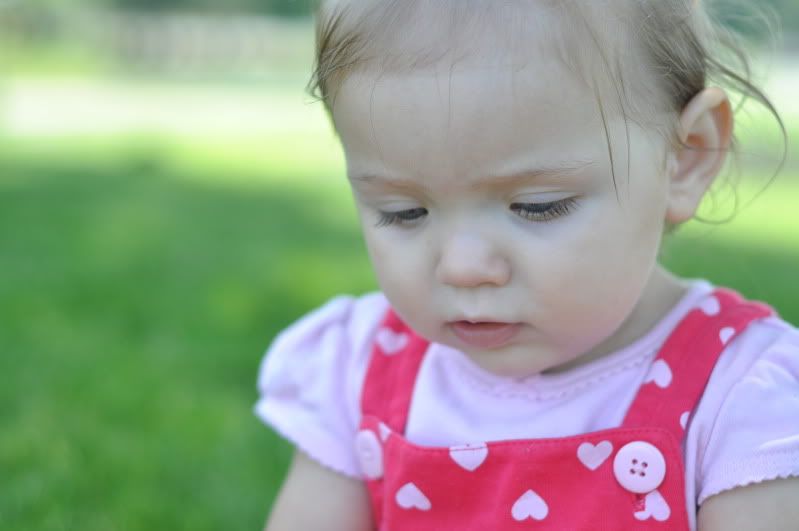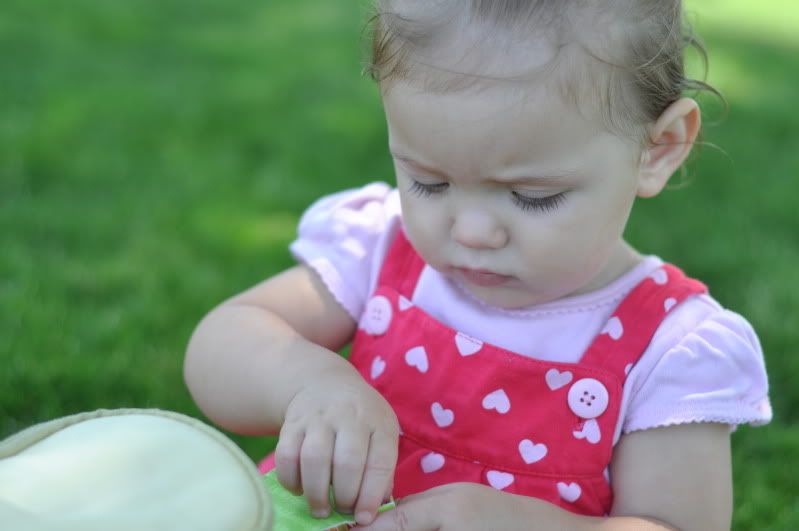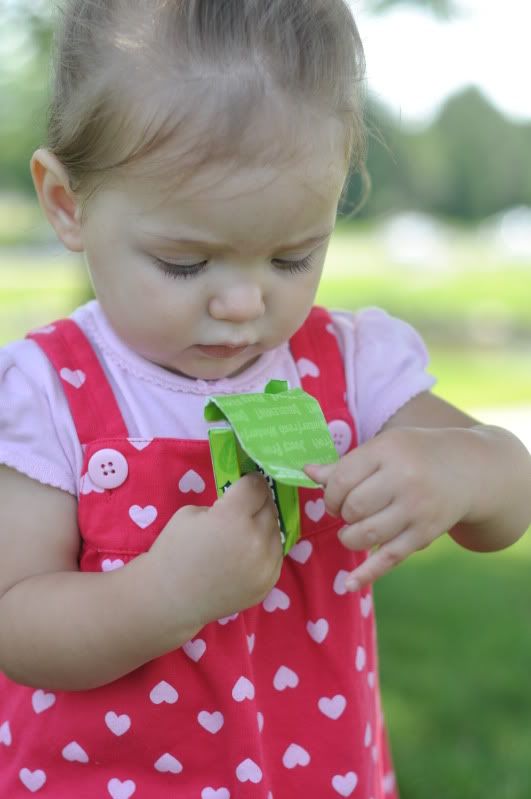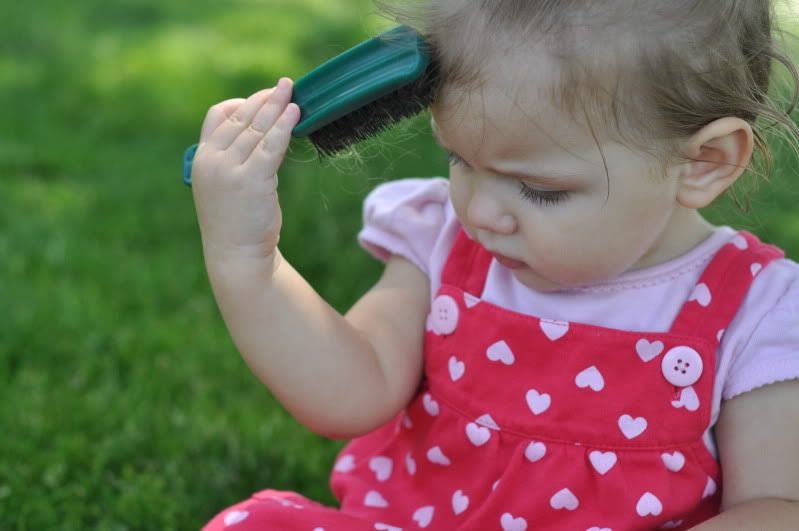 Yes, she is her mother's daughter. I guess I had a habit of pulling up my dress too, LOL!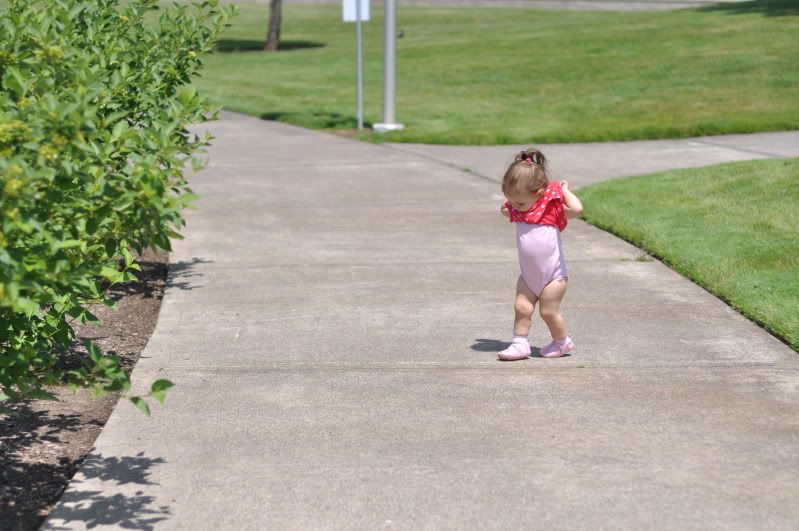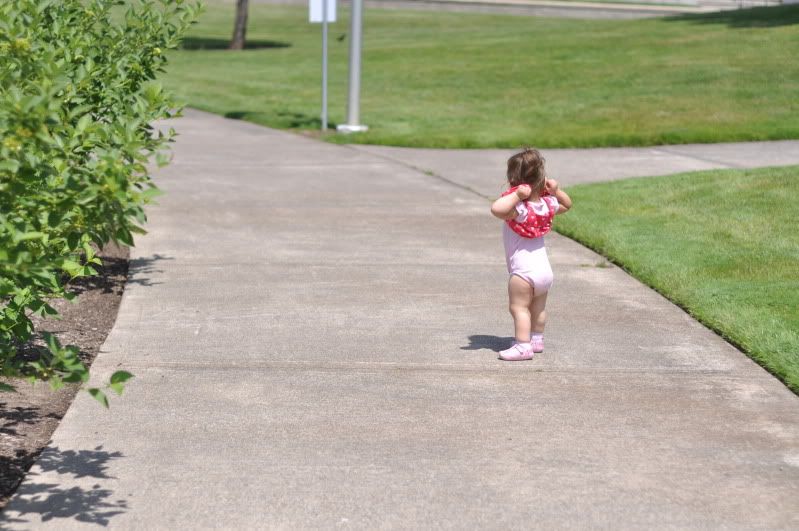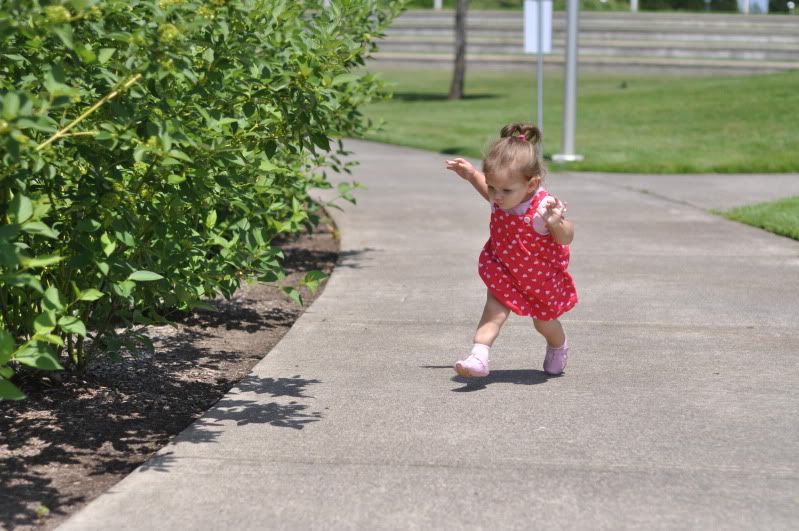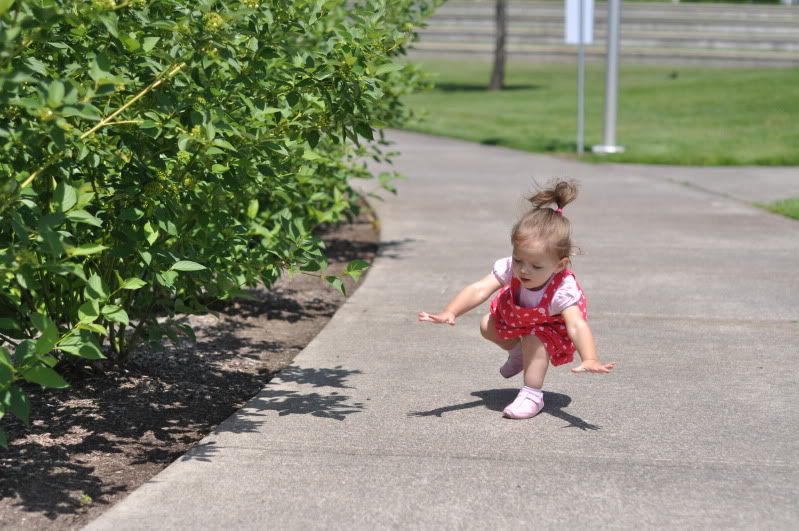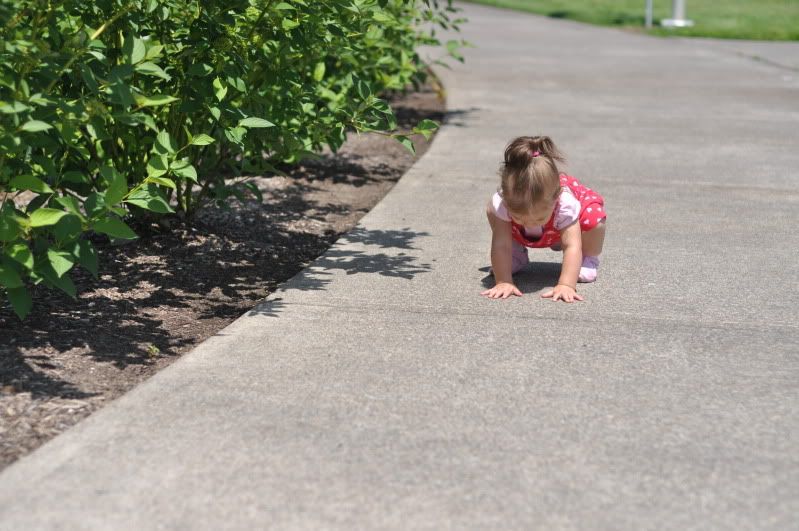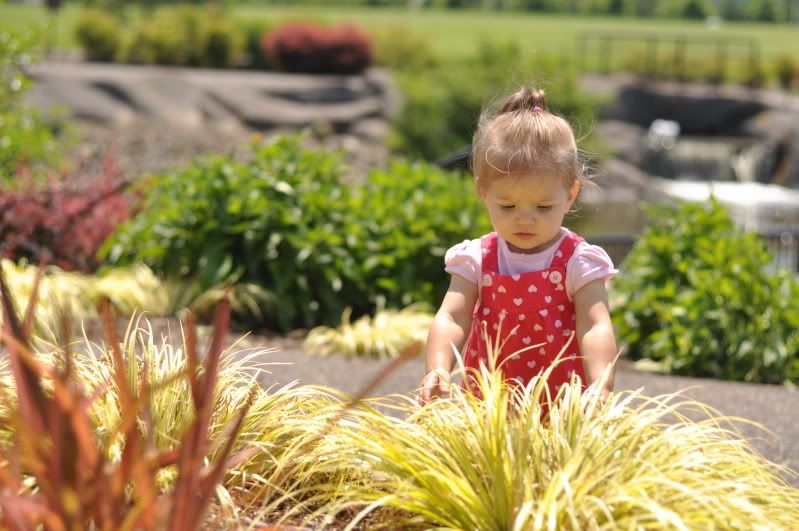 I just think it's cute how wonky she is when she walks: