We can finally go out and enjoy the parks. Today we went to Charlotte's favorite park, which she has named "the bee park" because of one of the bouncy bee toys there. It's amazing how much she has grown since last spring. Last year she could hardly even walk. Now she has not problem conquering the whole park by herself!
At nap time today she told Mario and I that she dreams about her "bee park". So sweet.
This is the frog that is opposite the bee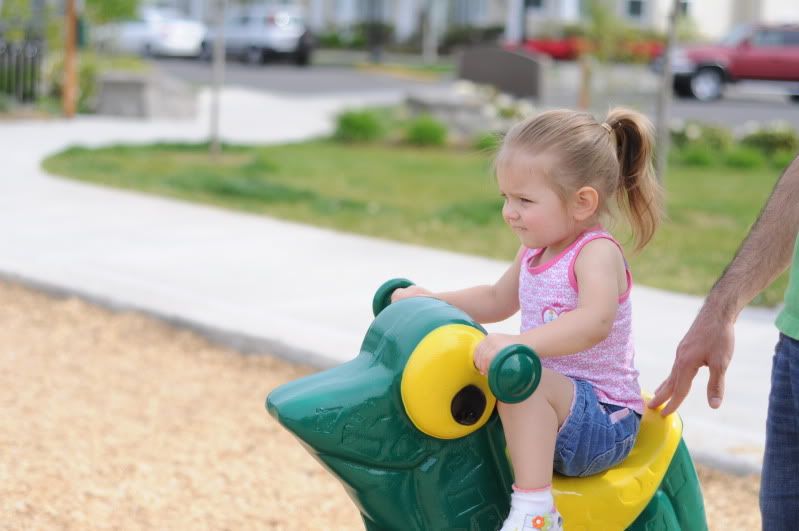 Swinging! Weee!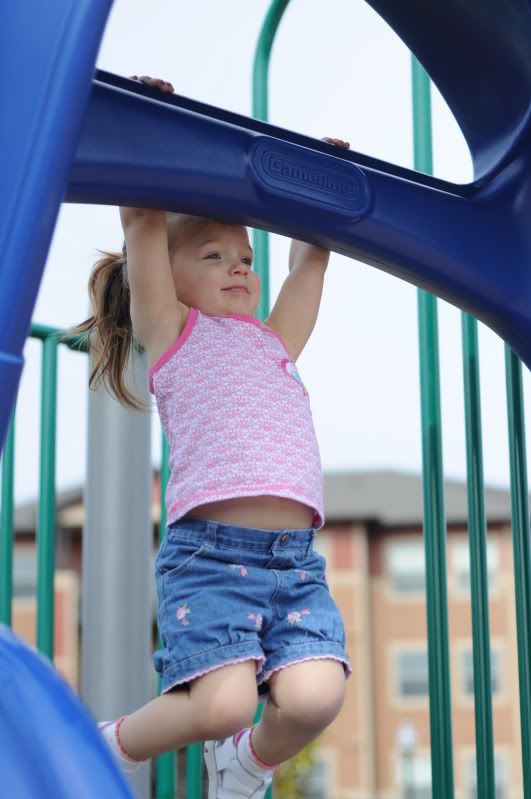 Running across the bridge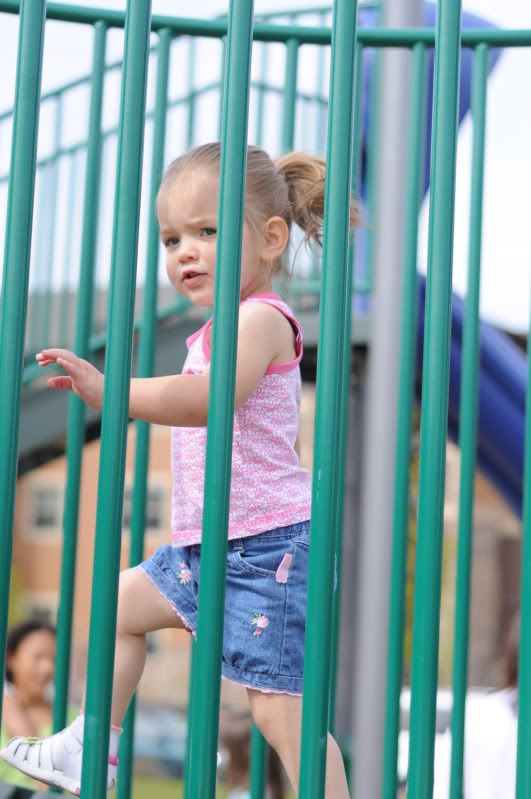 Trying the big kid swing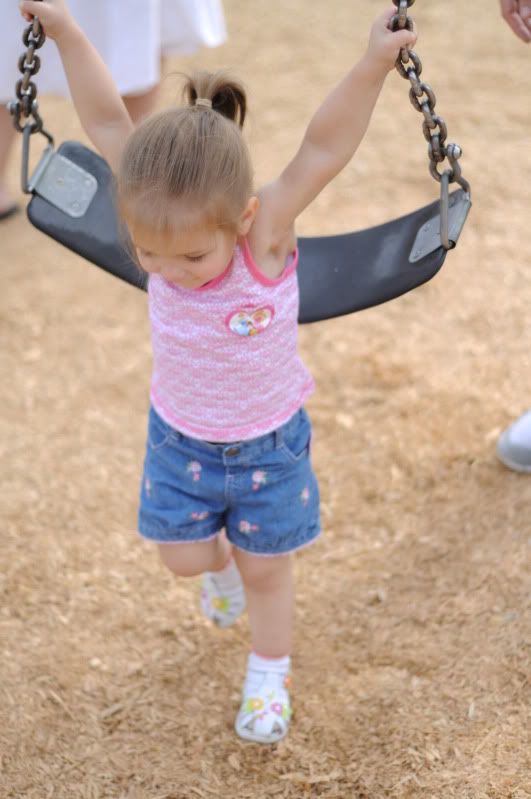 Can you believe she can climb this almost by herself? Crazy!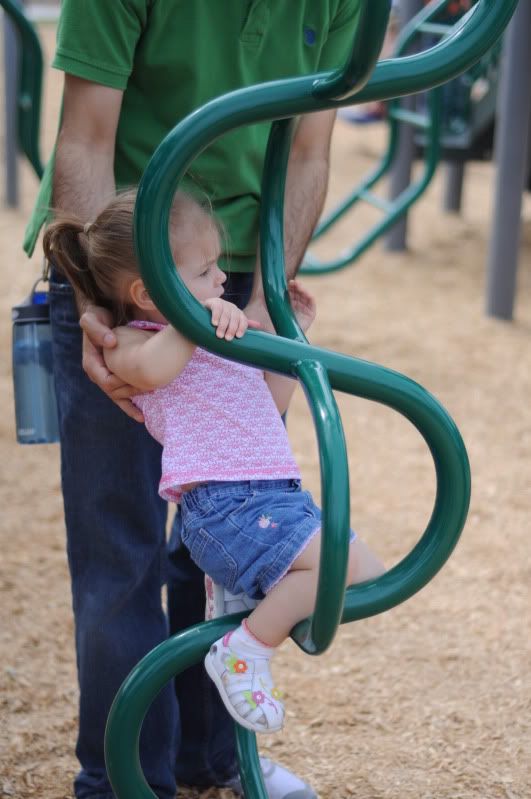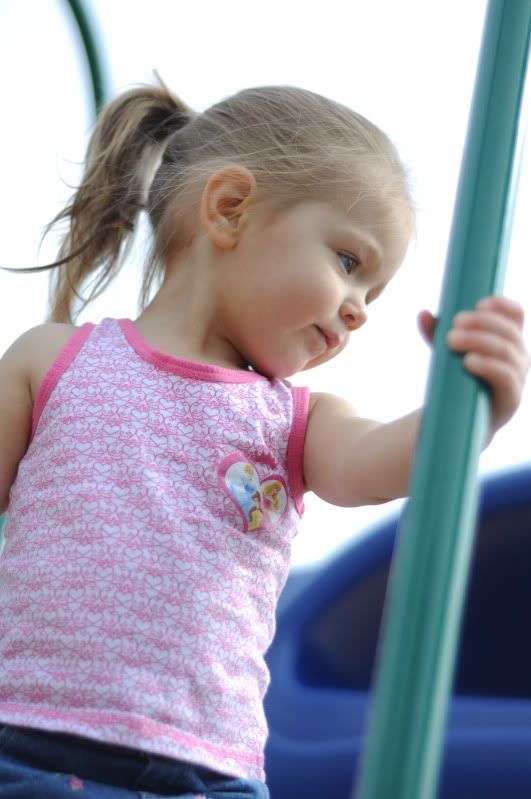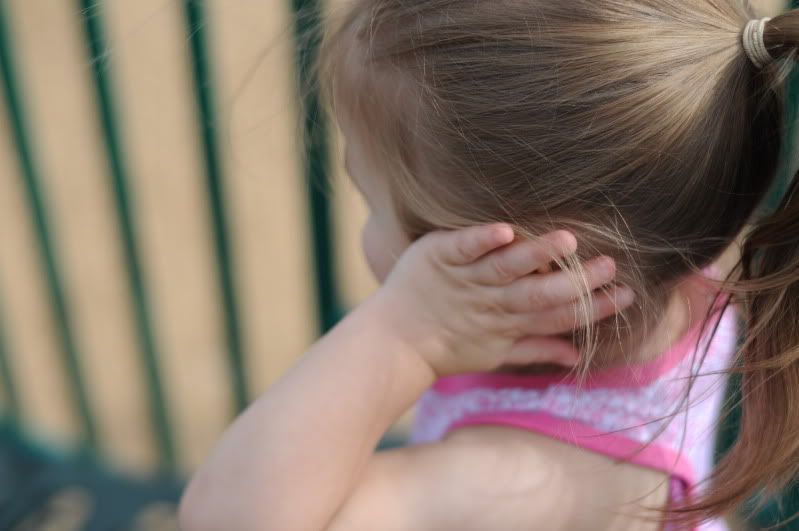 Watching other kids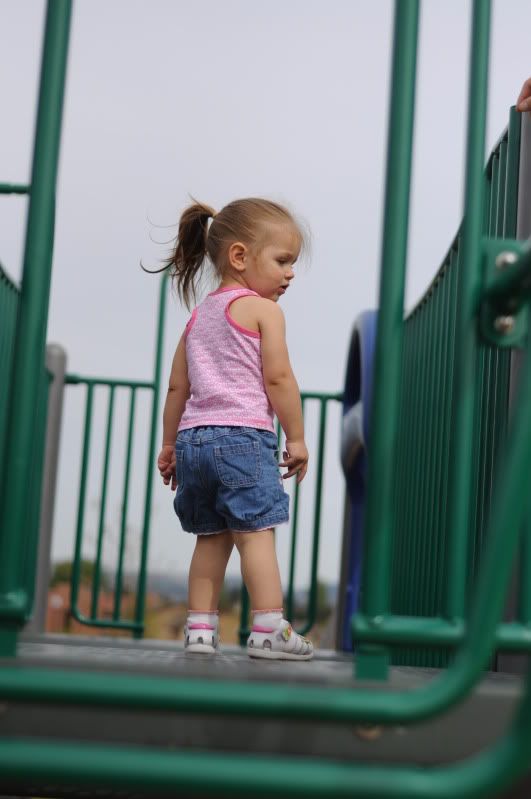 "I too high!"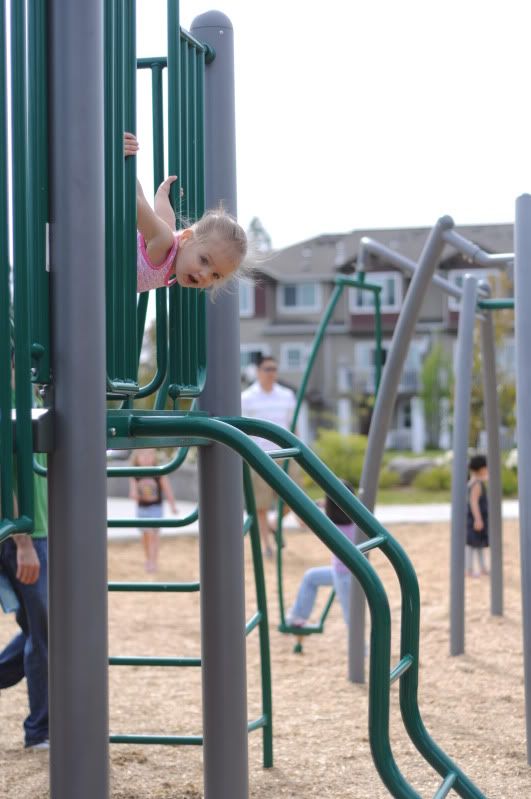 Climbing everything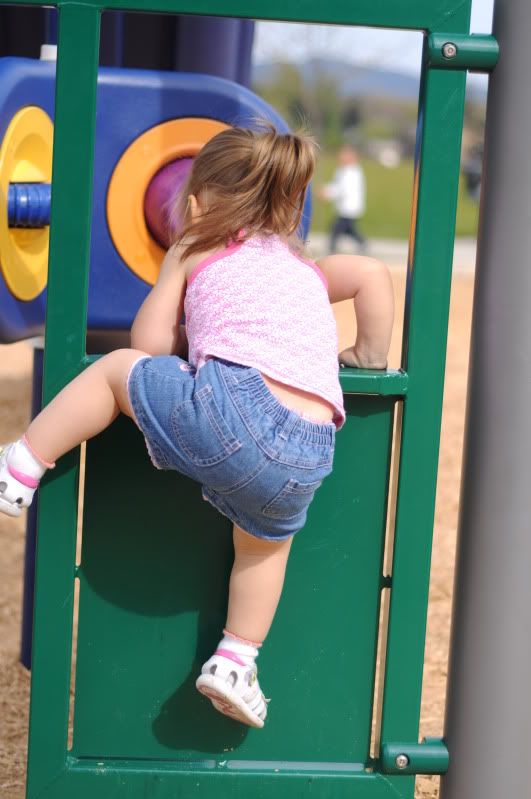 "Hewwo?"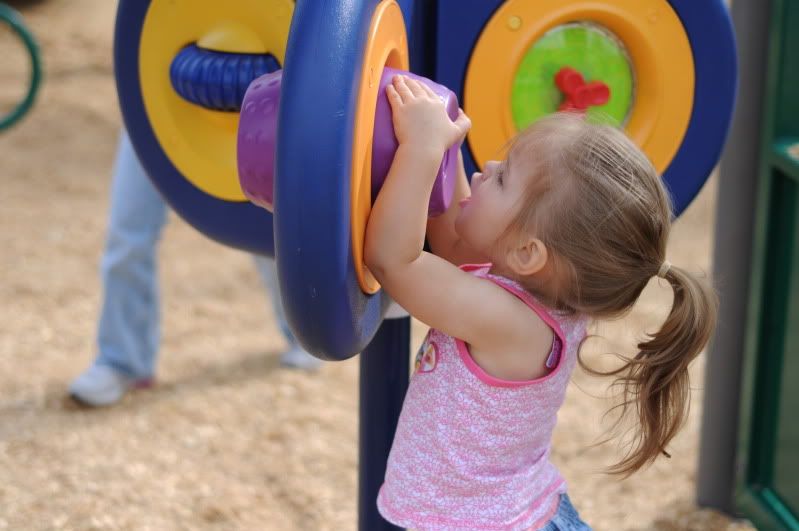 Eating pineapple and making smoothies