Day Two - continued
After a nice rest we headed over to Epcot (My favorite park!) for dinner. We ate at an Italian restaurant. It was fantastic! Even Charlotte was well behaved and enjoyed it, and she can be a handful at dinner. Then we met up with my parents and rode a few rides.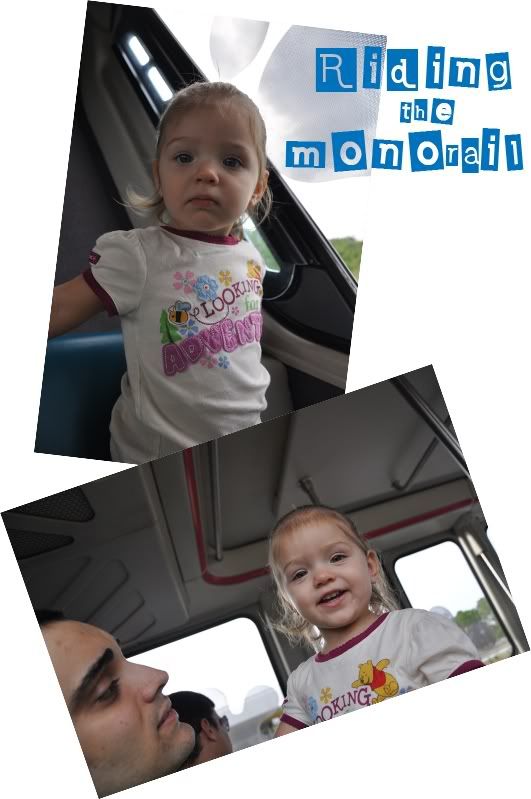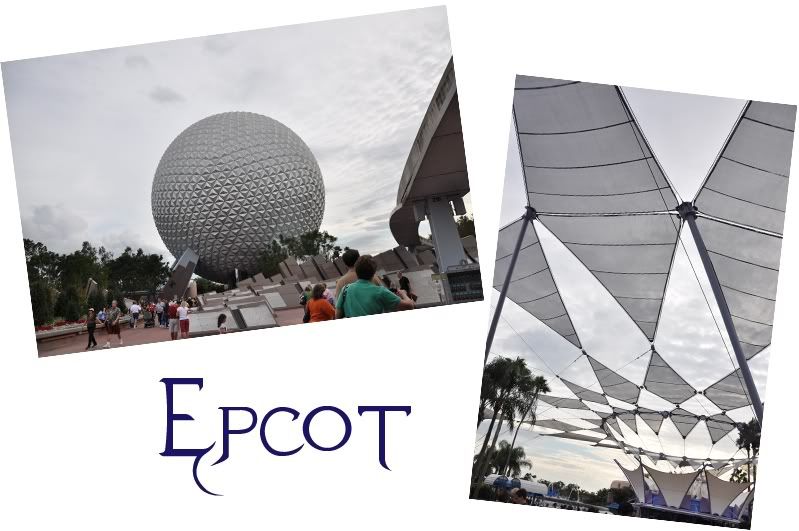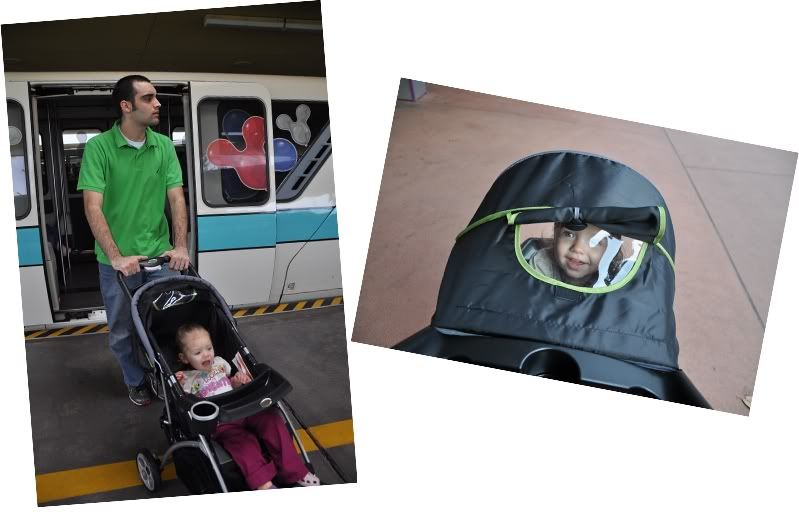 Posing in front of Mario's favorite ride - Mission Space!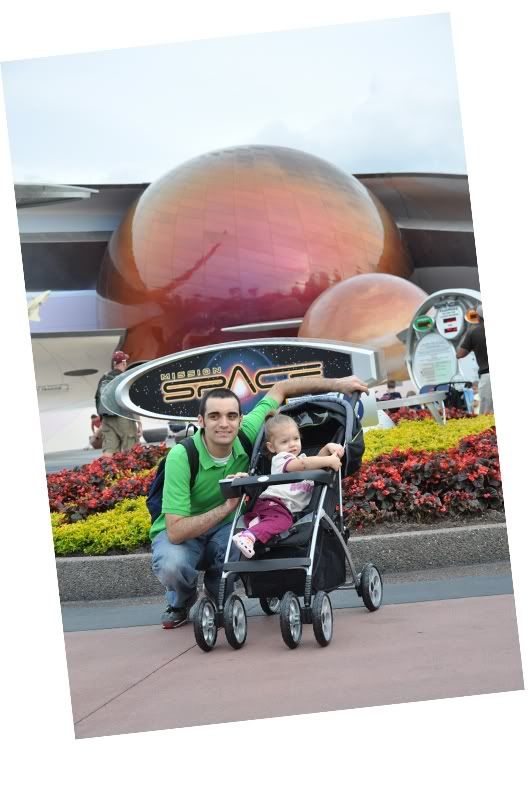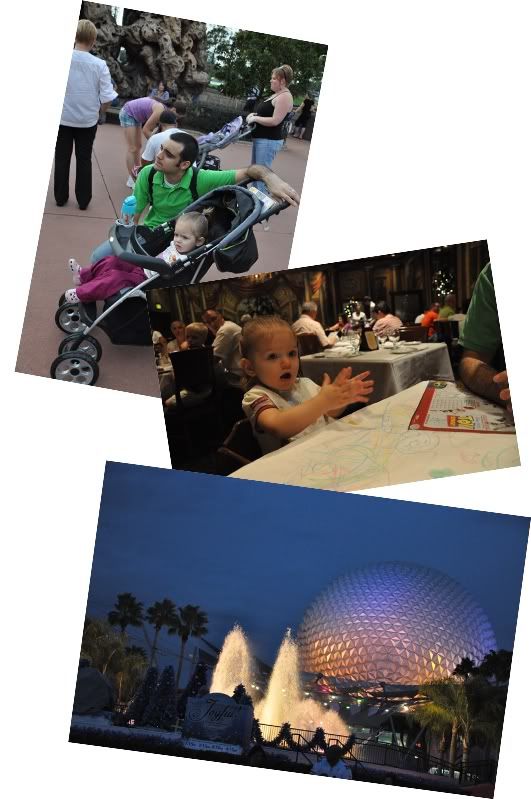 Mario and Charlotte in the future!