Charlotte was a bee this Halloween! Her favorite toy at the park is a bee and frog bouncy thing, so it totally fits her. So far, Halloween has been her favorite holiday. She loved all of the Halloween displays in the store and the decorated homes in our neighborhood. Since she really loved Halloween this is totally going to be a photo overload!
When she woke up from her nap she was a little cranky. I tried to put on her costume and this is what happened: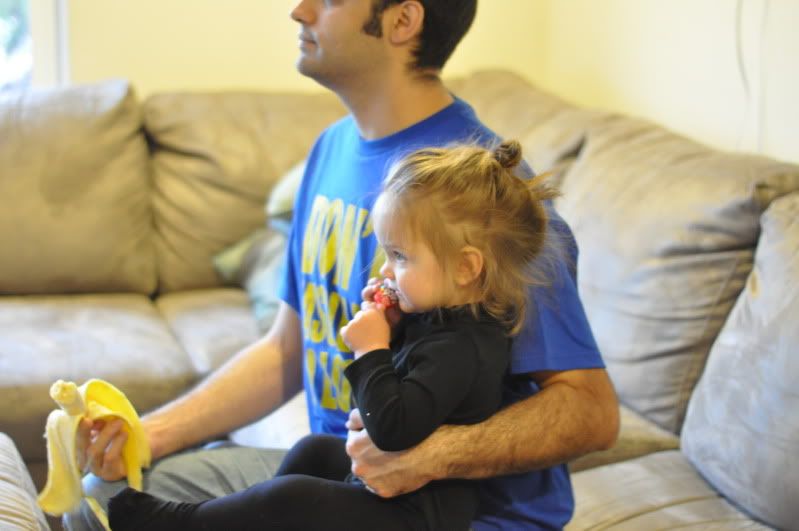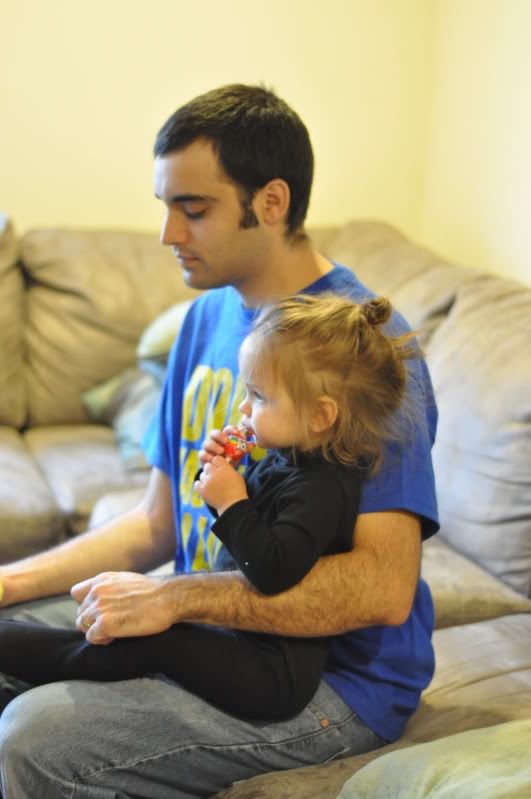 then she was ready to go!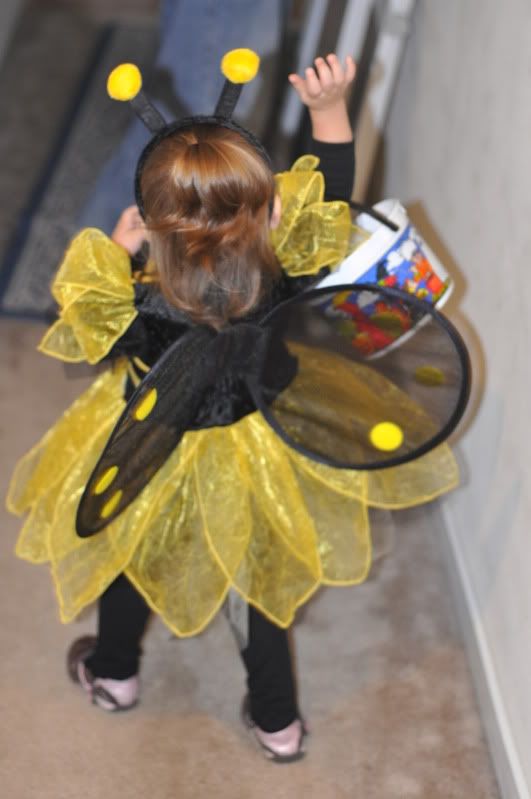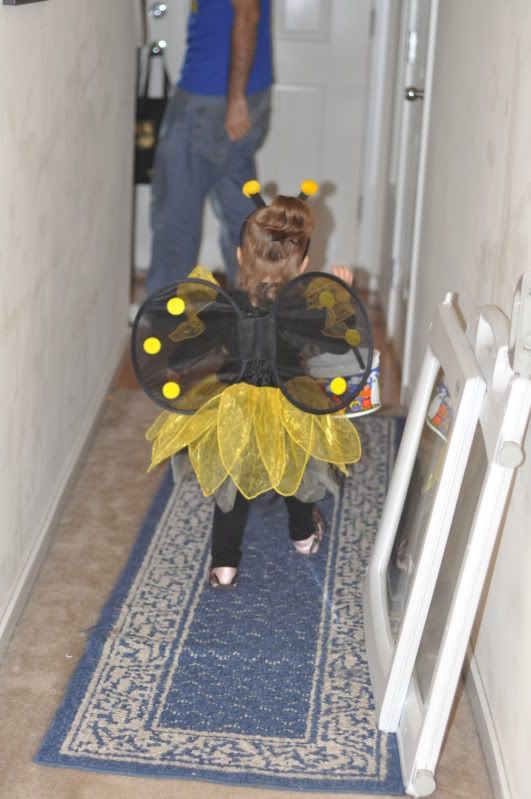 Showing her costume off to the neighbors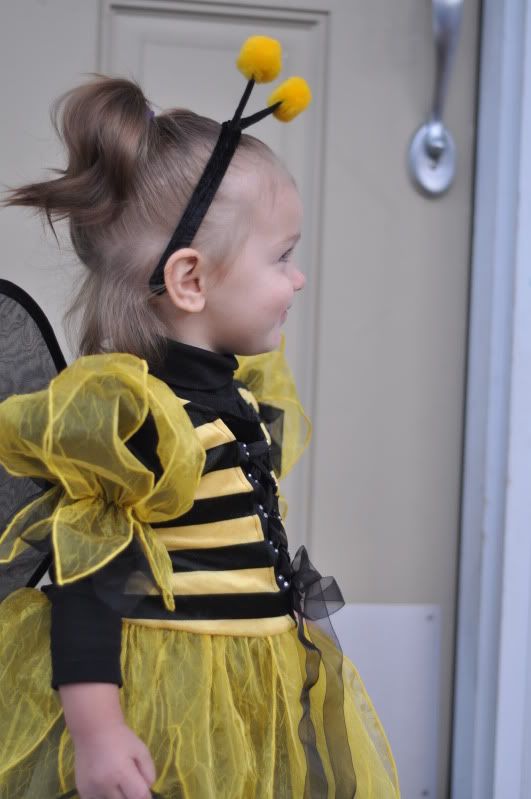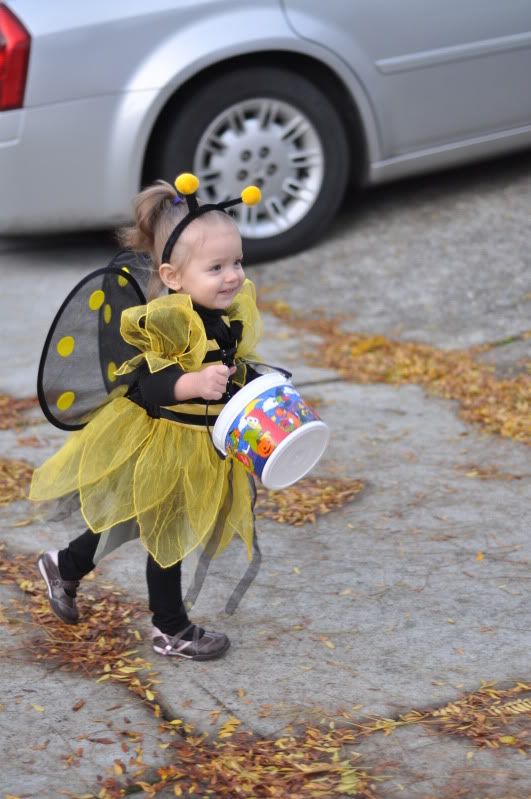 So serious. She doesn't understand what Trick or Treating is yet...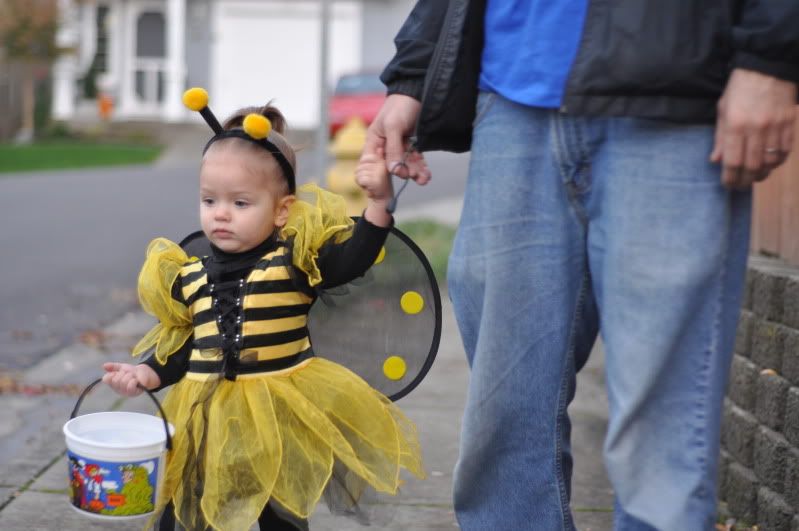 The bee with her daddy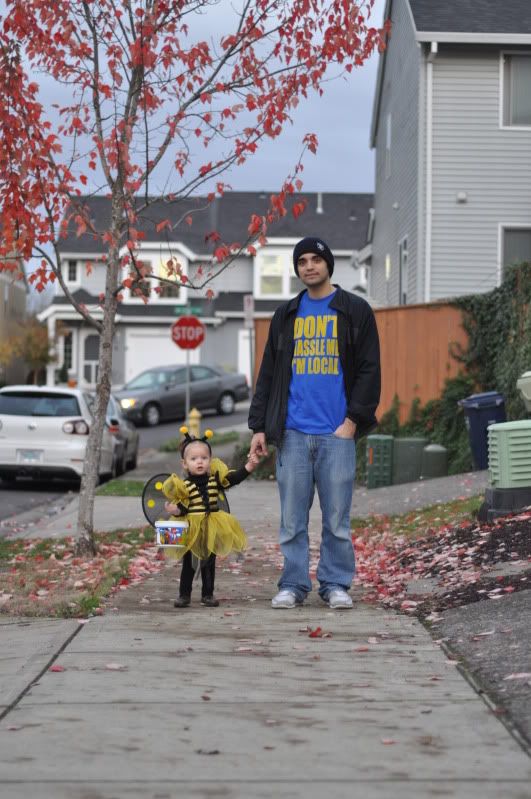 Silly bee!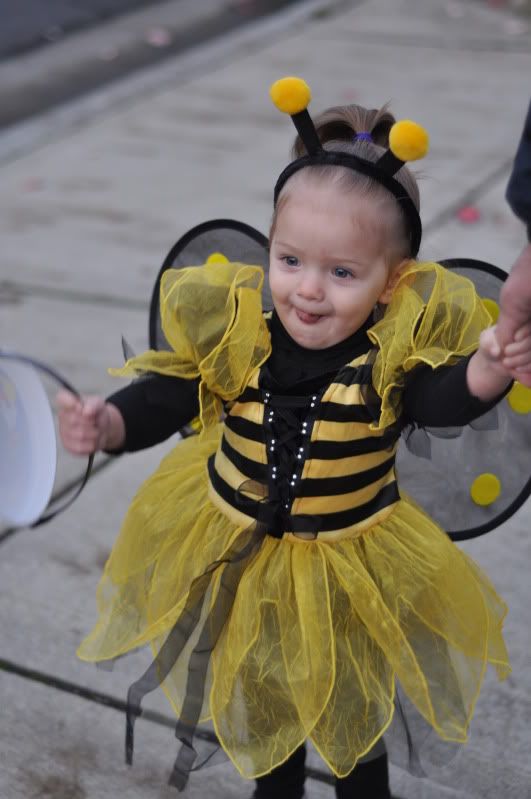 Let's go ring the doorbell!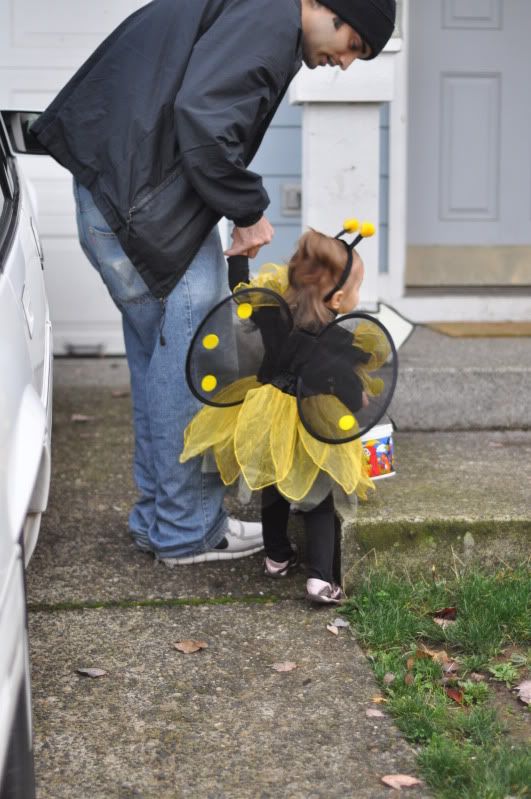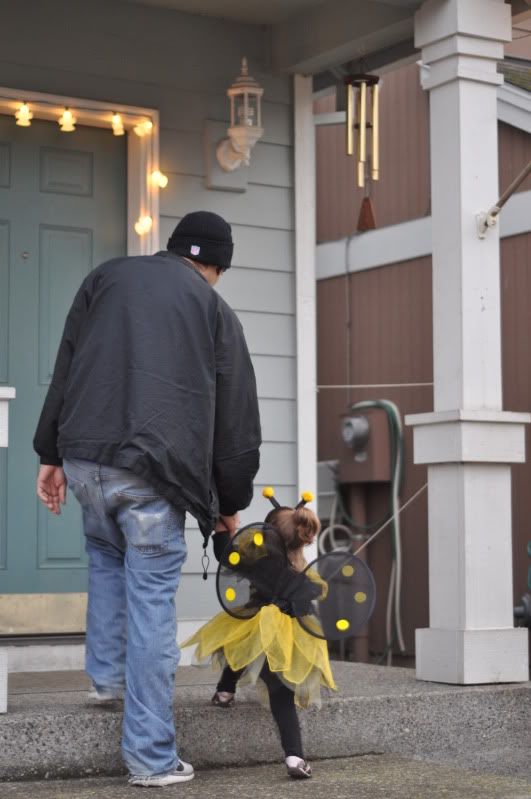 Trick or Treat!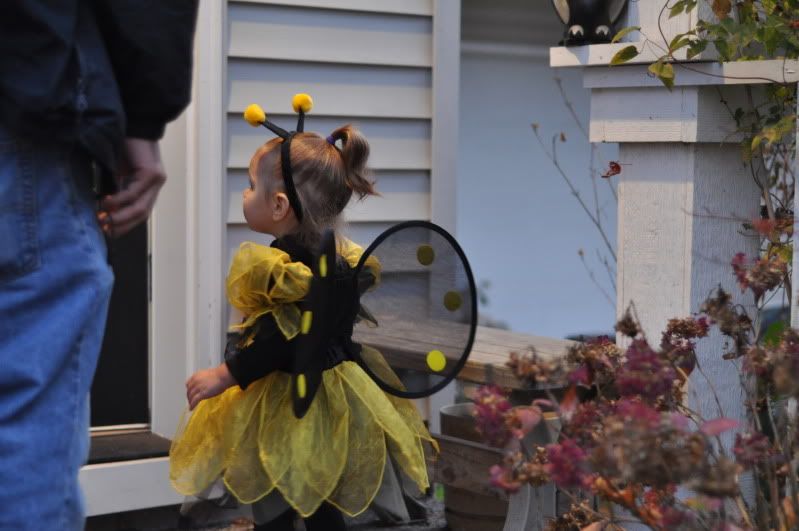 Dad fixing her shoe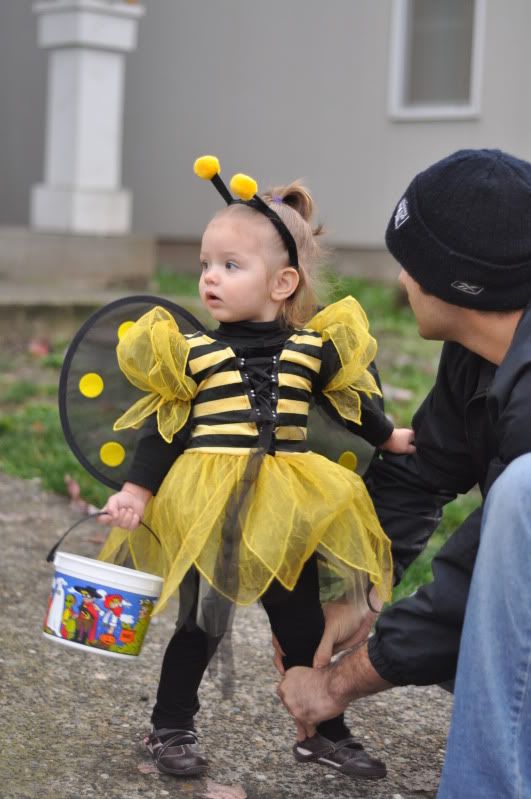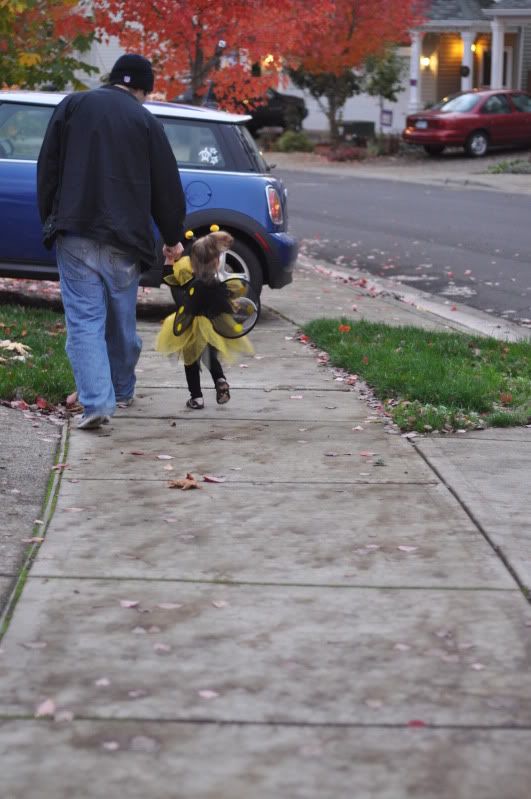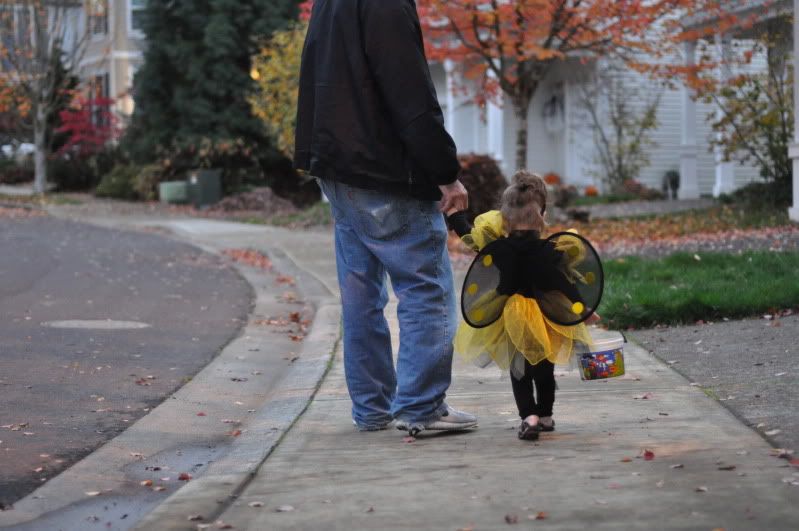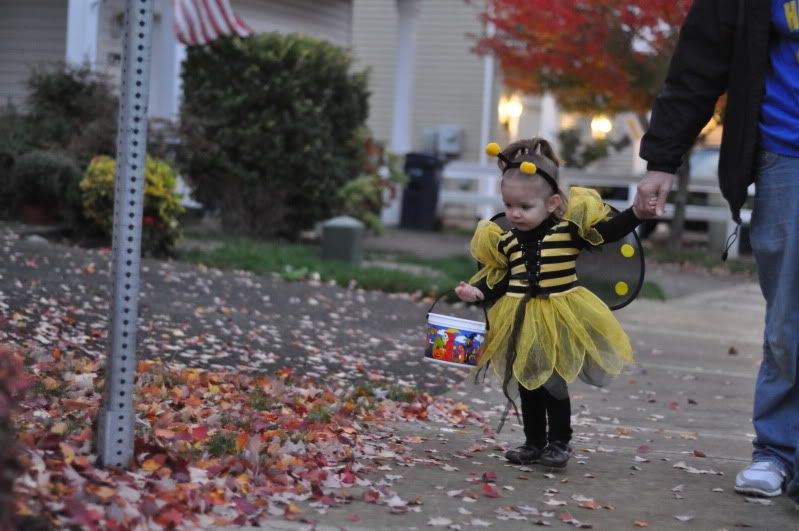 Such a beautiful bee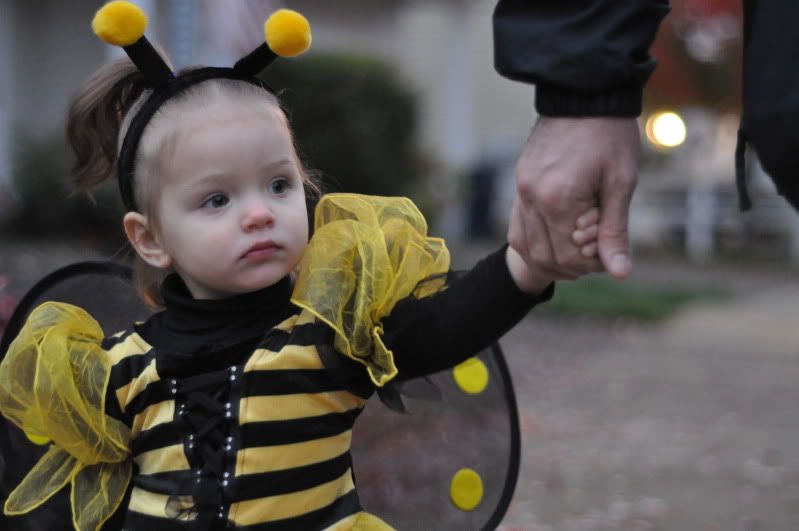 Mommy and Charlotte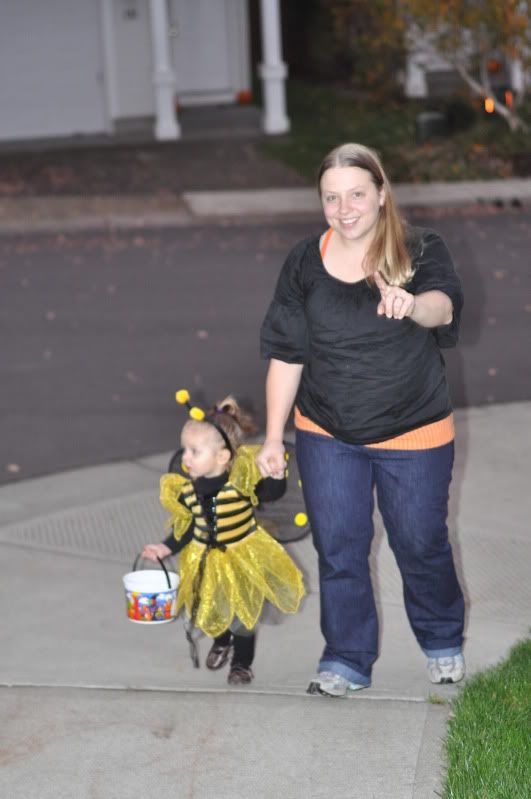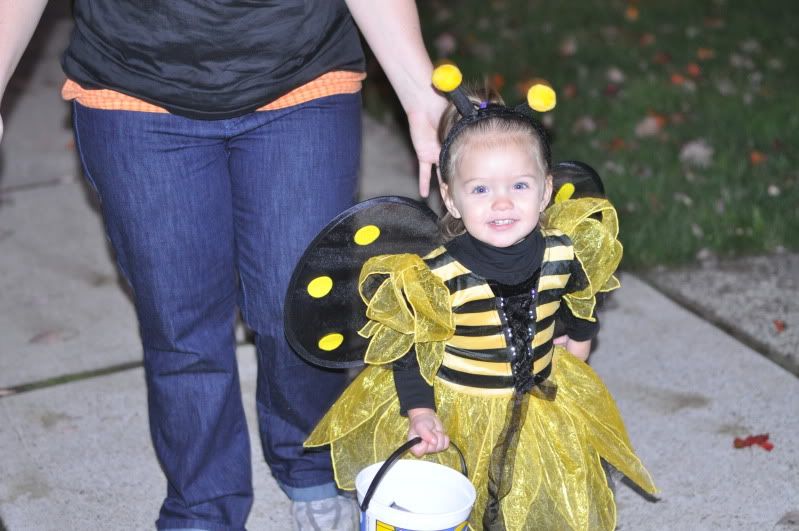 ringing a doorbell by herself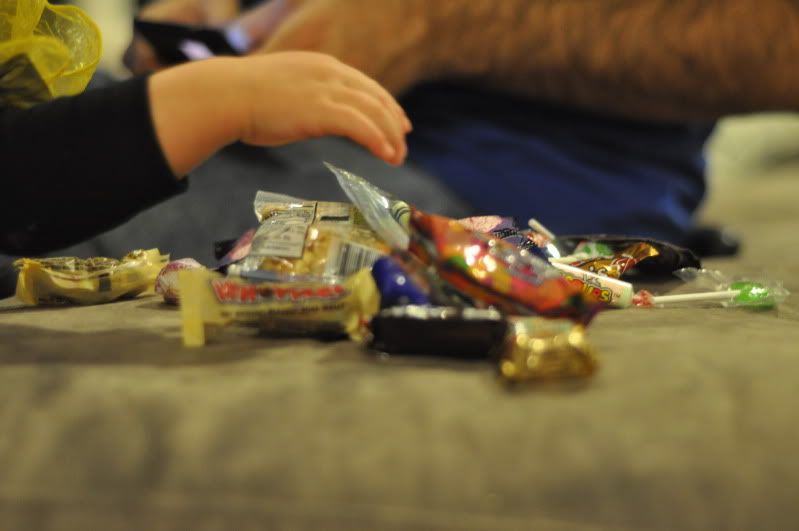 Her loot! Not bad for one and a half!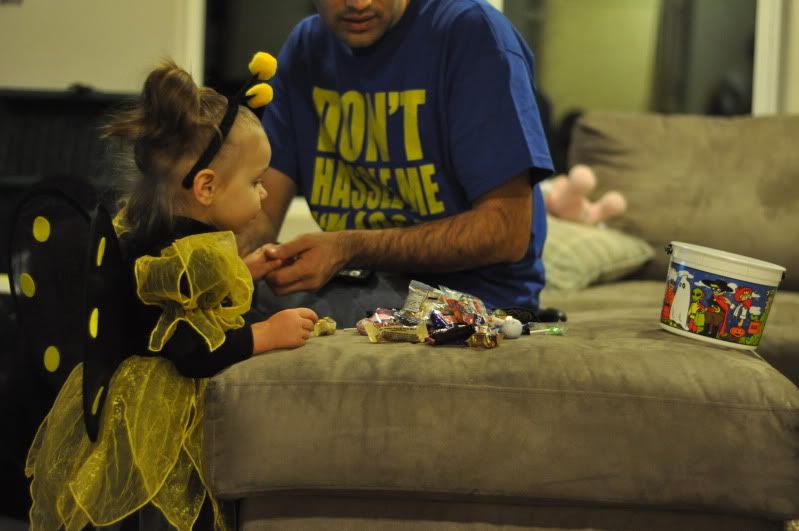 Talking to herself in the mirror while waiting for kids to pass out candy to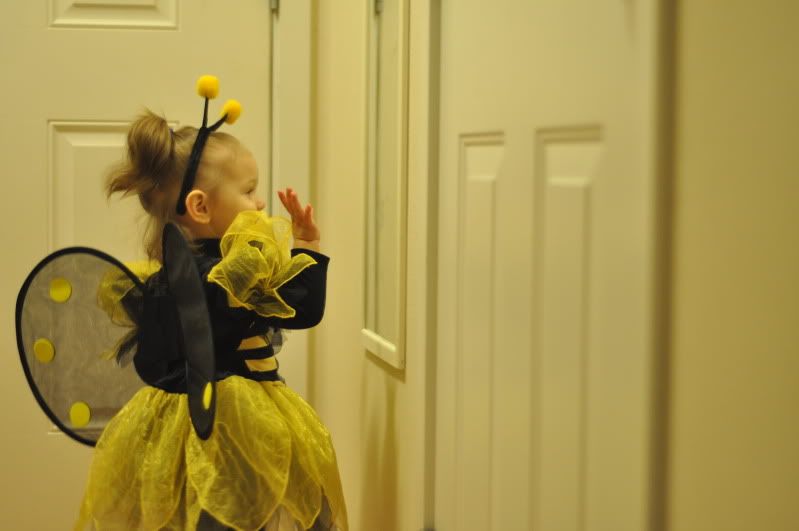 Cheese!