I have two pictures today! I like them both and don't want to have to choose. The point is to take more pictures, right? So I see no problem with having two then. :)
This is our fish, Pierre: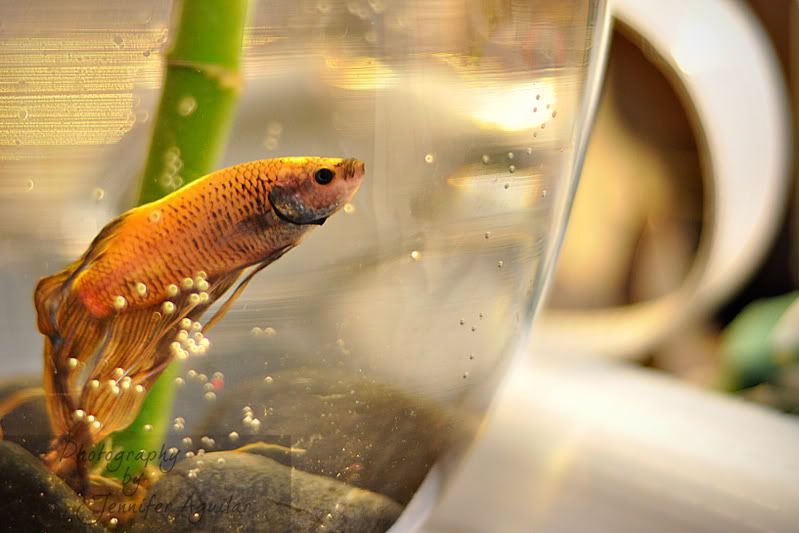 I just love how sweet she looks when she is sleeping.