Charlotte had her five month pediatrician appointment earlier this month, and she is doing great! She weighs 15.15 pounds and is already 2.3 feet tall! She is tall for her age! She can already sit up on her own and kind of crawl around. Her doctor was shocked! She's not supposed to be able to do that yet.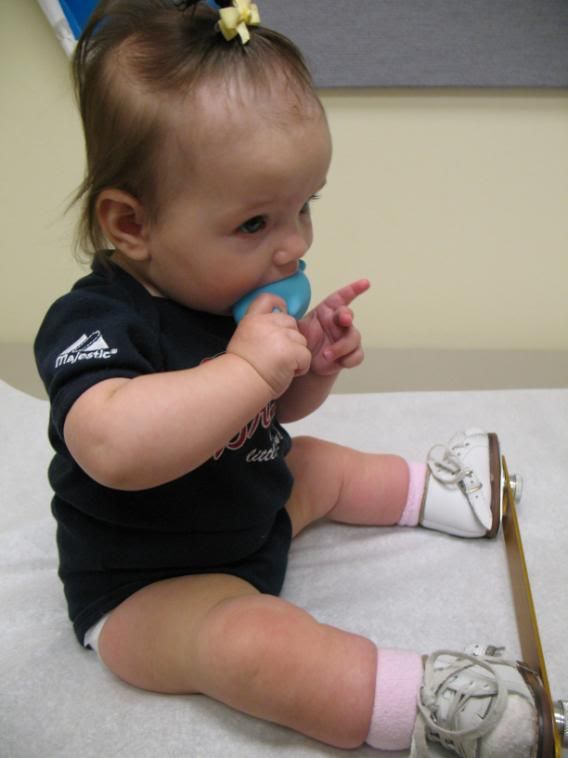 Yummy toy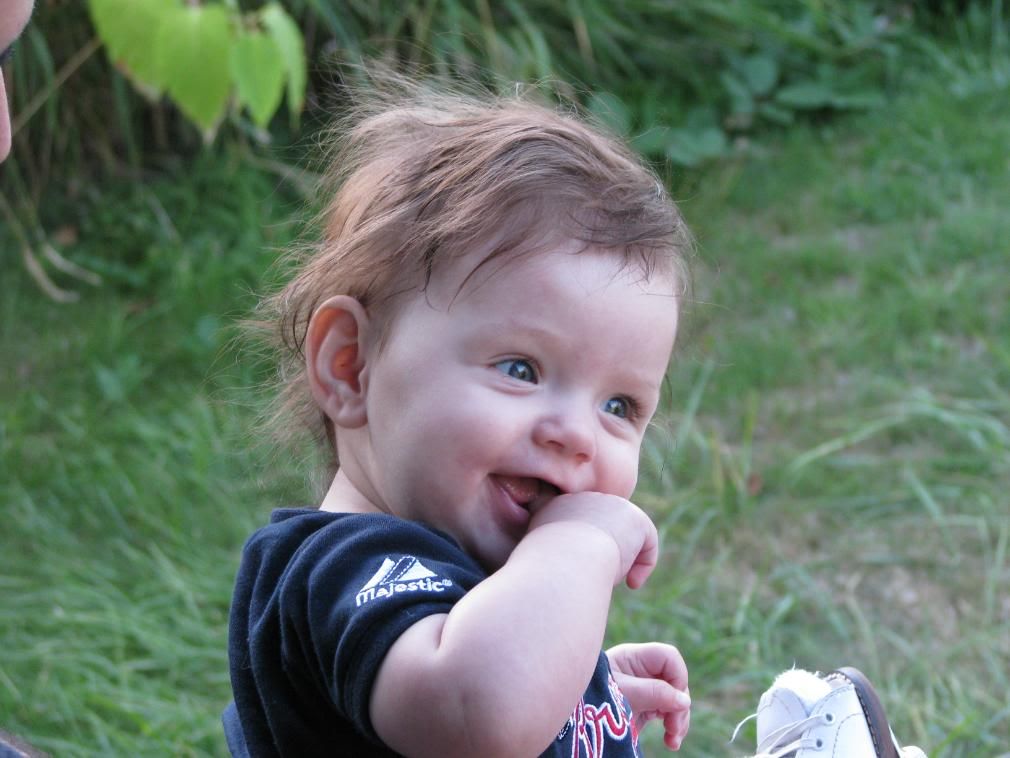 At Chris and Sissy's house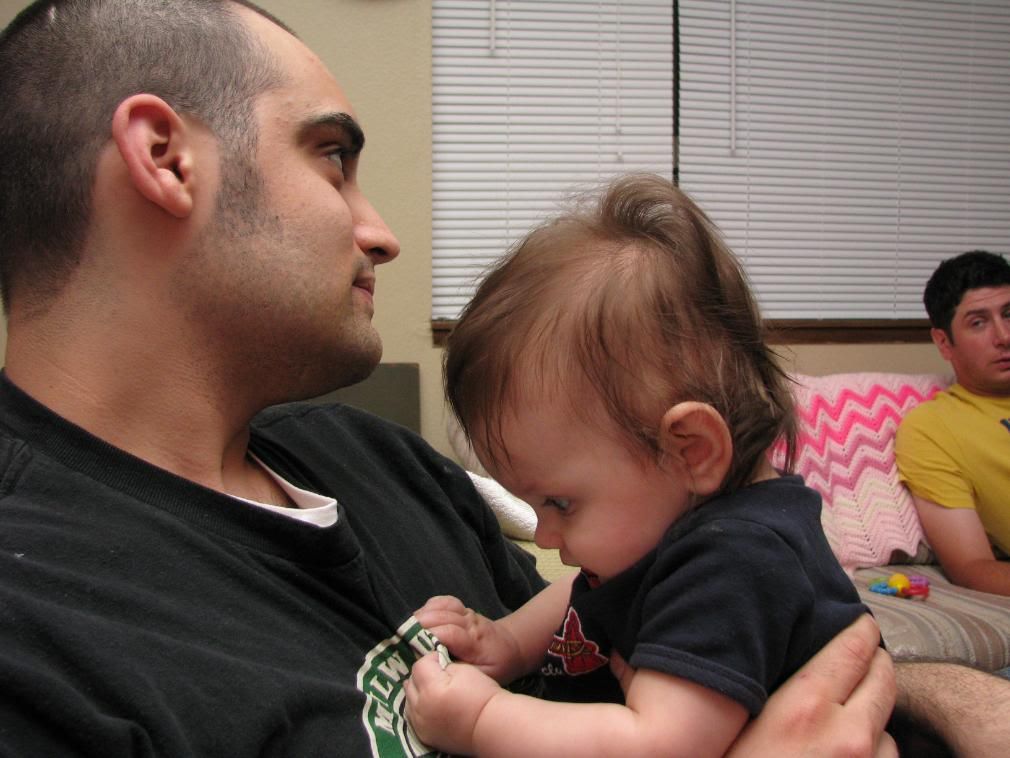 wow dad! look at your shirt!
So tired. rocking with Sissy.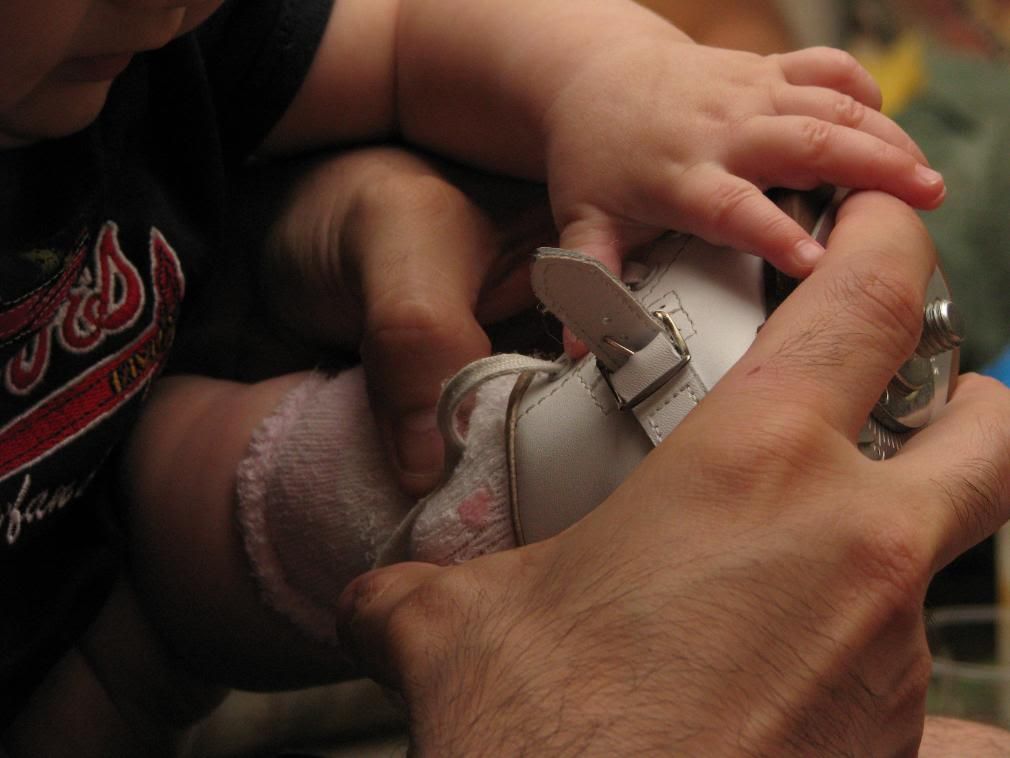 Fixing her shoe.